Founder of Health Rising and Phoenix Rising
Staff member
I apparently do. I dreaded by spinal fluid tap and it was a rough one- the dude probed away there - hitting some darn sensitive spots and later I lifted something - giving me a splitting headache for a week but right afterwards, man, I was feeling good.
"Your lumbar pressure is high" I remember Dr. Baraniuk commenting as a doctor started removing my cerebral spinal fluid during a spinal tap for a study. "We don't know what it means - it might not mean anything - but I see it a lot in ME/CFS".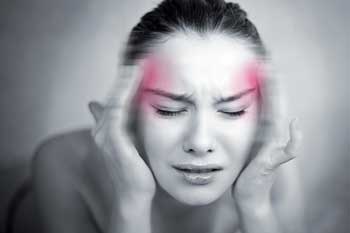 Headache is a common symptom of IIH
After I was wheeled to another room I congratulated myself on having not only survived my first spinal tap but on feeling so well afterwards. I was relaxed and my mind felt clear.
In fact, I couldn't remember the last time I'd felt this calm. I should have these lumbar punctures more often, I thought.
A doctor found very high rates of IIH in ME/CFS patients - spinal taps tended to reduce their symptoms. Their spinal fluid pressure was too high. They didn't fit other aspects of IIH but the high rates of tinnitus, headaches and stiff muscles fit. I'm having more head pain and my tinnitus is getting louder. I wonder if my IIH has increased?