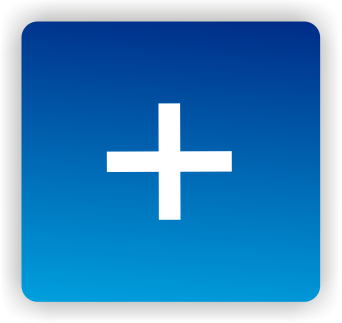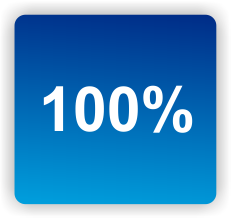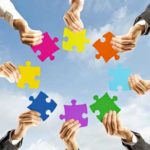 Health Rising welcomes corporate sponsors who support our mission to provide information for people with Chronic Fatigue Syndrome (ME/CFS) and Fibromyalgia. Sponsorships begin at $2,000 a year. Please use our contact page to discuss becoming a corporate sponsor.
Our Sponsors
Open Medicine Foundation (OMF)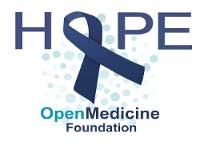 Spurred on by Ron Davis's vision of the End ME/CFS Project – a project on the lines of the International Genome Project – the Open Medicine Foundation (OMF) is funding many areas of ME/CFS. They include the largest and most comprehensive study of the severely ill in ME/CFS ever done,  a massive family study employing the latest "omics" technology, Robert Phair's metabolic hypothesis, energy depletion in ME/CFS, a red blood cell study, Bob Naviaux's metabolomics/genetics, and a MTHFR study.
Boasting no less than three Nobel Prize Winners and six National Academy of Science members, the OMF's Scientific Advisory Board is distinguished indeed. Health Rising thanks the OMF for it's superb support over the years.
Learn more about the Open Medicine Foundation here. 
Founded by long time ME/CFS expert Dr. Dan Peterson, the Simmaron Research Foundation is committed to producing breakthroughs in the areas of diagnostics and treatment for people with chronic fatigue syndrome (ME/CFS).  Simmaron is engaged in a variety of cutting-edge research projects including its ground-breaking spinal fluid studies and its Ampligen study.   Thanks to Simmaron Research Foundation for their vital support of Health Rising.  (View Cort Johnson's  blog on Simmaron's website.)
The HHV-6 Foundation
The HHV-6 Foundation funds research and disseminates information on the human-herpes virus-6, a virus which has been implicated in chronic fatigue syndrome (ME/CFS) and many other diseases. The Foundation was started by Kristin Loomis, a mother of a child with ME/CFS.  Daram Ablashi, the co-founder of the HHV-6 virus and the international organization of ME/CFS professionals, the IACFS.ME, runs the Foundation's scientific arm.
Prohealth was created by Rich Carson, a person with ME/CFS, in 1988 to provide high quality supplements and products for people with Chronic Fatigue Syndrome, Fibromyalgia and similar disorders at an affordable cost.
Prohealth is more than a supplement company however. With its blogs and Forums, Prohealth contains one of the largest information bases on ME/CFS on the internet.  Prohealth's  unparalleled commitment to producing breakthroughs for the ME/CFS community is exemplified in its decades-long decision to donate 10% of its profits to support ME/CFS research. Prohealth is a business with a purpose – supporting the eradication of ME/CFS/FM.
Prohealth and Rich Carson's support of Health Rising has been generous and long lasting.
Learn more about Prohealth here. 
Churchweb
Churchweb is a web hosting company that supplies ecologically conscious, carbon neutral web services using some of the fastest Linux servers on the planet. Thanks very much to Christopher and the folks at ethica.io for providing free web hosting for Health Rising.
Learn more about Churchweb here.