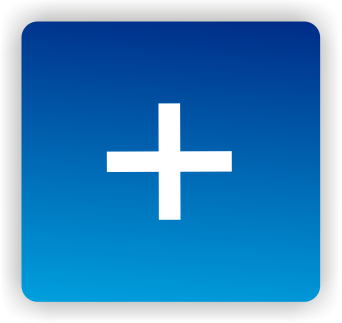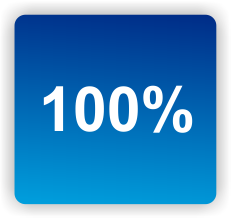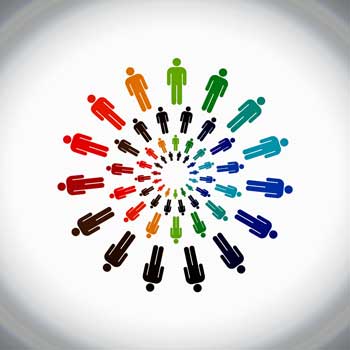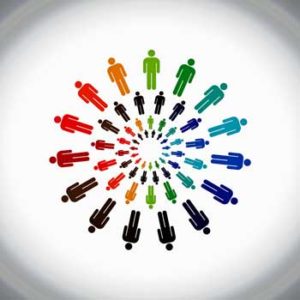 Welcome to Health Rising. This page is designed to give you basic information on chronic fatigue syndrome (ME/CFS) and provide opportunities for you to learn about it, share your experiences, and participate in bringing about the end of this disease. It is focused on the U.S.
The Situation
In 2020 chronic fatigue syndrome (ME/CFS) finds itself in an unsettling place: it's a common, serious disease that can cause profound levels of disability and distress that gets little respect or funding.
Treatment options are poor.  No validated drug treatments are available, drugs trials are exceedingly rare, knowledgeable doctors are hard to find, and the vast majority of people with the disease remain undiagnosed.
Funding is far, far below what's needed and researcher interest is appallingly low. Dramatic increases in funding, medical education, clinical trials and respect are needed.
In short, a lot of work remains to be done! You can help by educating yourself, by finding ways to get better (and sharing them) and by supporting efforts to bring about the end of this disease.
The Basics
An introduction to some very basic issues in chronic fatigue syndrome (ME/CFS):
The Name(s)
Dating back to the Civil War, the disease has been called many different names (epidemic neurasthenia, Royal Free disease, myalgic encephalomyelitis, chronic fatigue syndrome, chronic fatigue immune dysfunction syndrome (CFIDS), low natural killer cell syndrome, systemic exertion intolerance disease (SEID), etc.).
The term myalgic encephalomyelitis came to prominence in the 1950's. After a CDC-sponsored group in the 1980's recommended the disease be called chronic fatigue syndrome, that name quickly gained sway in the scientific literature and with doctors in the U.S. From the beginning, the name's belittling connotations have sparked outrage from patients.
An effort to merge the two most prominent names, myalgic encephalomyelitis and chronic fatigue syndrome, as a bridge to a new, at that time unknown name, led the NIH to adapt the term ME/CFS. That term or a variation of it (CFS/ME) is now used frequently in the scientific literature and by patients. The term myalgic encephalomyelitis (ME) has enjoyed a renaissance as well and is now used by many patients and disease groups.
Prevalence
According to the 2015 Institute of Medicine Report, studies suggest that from 836,000 to 2.5 million Americans have ME/CFS. Because most people (80-90%) with the disease are not diagnosed, however, some doctors believe the incidence is far higher.
ME/CFS occurs in both sexes and all ages, but is more common in women than in men and most commonly strikes people in two age groups – adolescence/early adulthood and middle age. The average age of onset is 33.  The disease is often triggered by an infectious event but can occur gradually or without a discernible trigger.
Tips for Newbies – new to this disease? Check out our Tips For Newbie collated from people who would very much like to help you from making the mistakes they did.
Symptoms
The core symptom in ME/CFS is called post-exertional malaise (PEM). The term was coined to describe the severe symptom exacerbations that can be provoked by even mild physical or mental activity or exertion. Other key symptoms include:
Profound fatigue causing reduction, impairment or inability to carry out normal daily activities..
Unrefreshing sleep
Cognitive impairment
Pain
Orthostatic intolerance (symptoms that worsen when a person stands upright and improve when the person lies back down).
Many other symptoms can be found. Find out more about symptoms here:
Impairment
Studies indicate that ME/CFS is among the most functionally disabling diseases known. People with ME/CFS are as – or more –functionally limited than people with type II diabetes, multiple sclerosis, congestive heart failure and end-stage renal disease. They also have a lower quality of life than people with cancer, stroke, renal failure and schizophrenia. Twenty-five percent are home or bedbound. One study found that only an astonishingly low 13% were employed full-time.
Prognosis
Doctors report that most people with ME/CFS feel worse at first, improve and then plateau and remain at limited functionality.  A significant subset of patients, however, regress or remain severely ill.  Recovery can occur but is rare:
Doctors
Finding a doctor
Few doctors specialize in ME/CFS and finding a doctor open to learning about and treating this disease can be difficult. Find resources that will help you find a doctor and maximize your doctor appointment here. 
Share with Your Doctor
Your doctor may need help. It's entirely possible they may not want help but if they're willing to learn a bevy of resources exist that can help them.
Treatment 
Get Caught up on The Basics from the Bateman Horne Center
Watch the Bateman-Horne Center's Six-Part ME/CFS and FM Video Series
Getting the Right Diagnosis
ME/CFS and FM are complicated illnesses and getting the right diagnosis can be challenging. When depression is present it is often misdiagnosed as the primary illness. Antidepressants and psychotherapy have not, however, been found to be effective in ME/CFS. Find out how to differentiate ME/CFS from depression.
The Bateman Horne Center Video Series
The Bateman Horne Center has produced a series of video presentations by longtime ME/CFS practitioner Dr. Lucinda Bateman which provide basic facts on diagnosis and treatment.
Activity Intolerance and Pacing
Learn why physical and cognitive activities can cause symptoms to worsen and how to identify and improve the "threshold" of relapse. Review the importance of pacing and realistic expectation setting that can minimize and even improve symptoms.
Getting Restorative Sleep
Poor sleep is a hallmark symptom of ME/CFS and FM. Not getting a good night's sleep can worsen symptoms.  Dive into the mechanics of good sleep with Dr. Bateman and learn why sleep disturbances occur and how to implement strategies that improve them.
Chronic Widespread Pain
Pain is one of the most troubling and hard-to-manage symptoms of ME/CFS and FM. Dr. Bateman teaches about the various types of pain, how pain is amplified, and treatment strategies to improve your own pain management.
Cognitive Impairment 
People with ME/CFS and FM often suffer from cognitive impairment that can lead to brain fog, trouble word finding and more debilitating symptoms.  In this class, you will understand the types of cognitive issues that commonly occur, possible causes, and how to implement strategies to improve cognitive function.
Orthostatic Intolerance (OI) Syndromes
OI, Postural Orthostatic Tachycardia Syndrome (POTS), neurally mediated hypotension (NMH), and orthostatic hypotension can all be manifestations of ME/CFS and FM. In this class you will learn to access orthostatic intolerance objectively, how to differentiate between these syndromes and strategies to manage the symptoms they present.
Other Treatment and Coping Basics
Disability and Financial Resources
Sharing
Sharing yours or others' stories is a powerful way to spread the word that these diseases are real and serious. You never know whose lives you might touch.
Share with family and friends
The ME/CFS experience has been richly documented on video and film.
Videos
Films
Articles
Advocacy Efforts
Advocacy is critical to getting more research funding, finding treatments and increasing awareness of this disease.
Supporting ME/CFS Research in the U.S.
Private research organizations play a vital role in moving ME/CFS forward. The small pilot studies they fund give ME/CFS researchers a chance to gather the data needed to apply for much larger NIH grants. Many important findings in ME/CFS were made possible by private research organizations. Here are some in the U.S.:  
Staying Engaged and Getting Informed
Videos
Books
Forums and Facebook Sites
Websites and Blogs
All-Purpose
Have any suggestions for this page? Please let us know in the comments below.
GIVE A ONE-TIME DONATION
GIVE MONTHLY

HEALTH RISING IS NOT A 501 (c) 3 NON-PROFIT