Long COVID is a complex condition that will likely encompass different types of disorders. This page focuses on long COVID conditions that are characterized by fatigue, post-exertional malaise (PEM), pain, sleep, and cognitive problems and that bear similarity to diseases like chronic fatigue syndrome (ME/CFS), fibromyalgia (FM), and postural orthostatic tachycardia syndrome (POTS)
Recognizing that the COVID-19 pandemic would likely lead to the appearance of ME/CFS-like conditions such as long COVID, Health Rising began focusing on long COVID in the first quarter of 2020 and has published about 20 blogs on it.
Organizations and Support Groups
Survivor Corps -"one of the largest and fastest-growing grassroots movements connecting, supporting, educating, motivating and mobilizing COVID-19 Survivors to support all medical, scientific and academic research, to help stem the tide of this pandemic and assist in the national recovery.
Body Politic – Grassroots health justice organization at the forefront of the patient-led #LongCovid movement.
TREATMENT
COPING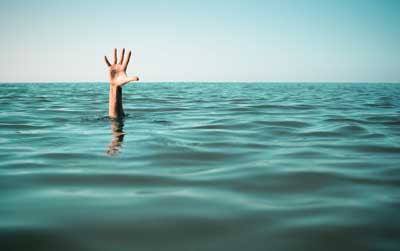 Health Rising provides support on coming to terms and coping with long COVID. We have blogs and pages on pacing, coping, how to maximize your doctor's appointments, how to get better sleep, how to exercise, ways to help with pain, orthostatic intolerance, diets, how to get disability, how to get financial assistance.
Tips For Newbies

– Health Rising used a community survey to find out what people with ME/CFS would have done differently to inform its "Tips for Newbies" blog
Health Rising has blogs on how to differentiate between depression and ME/CFS, and how to prove to your doctor that ME/CFS is a real and serious condition. If you meet the criteria for ME/CFS (you probably do if you're reading this) check these out:
Websites
HowtoGetOn – How to have a great disabled life". HowtoGetOn provides a wealth of information on federal, state, and local assistance programs and how to use them effectively.
Administration for Community Living – long Covid webpage from the Dept of Health and Human Services with links to many programs that can help people with disabilities.
Pacing
GETTING DISABILITY 
Resources
Blogs
Webinars
RESEARCH
Opportunities
Recover – NIH website on long COVID. The NIH has received $1.15 billion to study long COVID.
Long COVID Research Reviews
Check out some of the 20 blogs HR has produced on long COVID below… (and sign up to get the blog.) Plus, thanks to the Solve ME Initiative's support Health Rising has begun a blog series that will review the latest long COVID research findings.
Connected: Long COVID and ME/CFS Research 
Just as it benefits people with ME/CFS to pay attention to long COVID research so it benefits people with long COVID to pay attention to ME/CFS and FM research.
Topics like neuroinflammation, limbic system activation, low energy production, metabolism, blood flows to the brain and muscles, microcirculation problems, the autonomic nervous and immune systems all seem likely to play a role in long COVID, and Health Rising has covered them extensively.
ADVOCACY