I think this is one I'm actually going to buy...but you can watch the presentations free too within the 24 hour period. Fantastic speakers!
Here are Your Keto Experts...
Neuro-Degenerative Diseases, Supplements, & Keto Disease Prevention
Dominic D'Agostino, PhD
Keto Supplements: The Science, the Myths, and How to Best Use Supplements
Patrick Arnold
How to Treat and Prevent Cancer with Diet, Supplements & Lifestyle
Thomas Seyfried, PhD
Keto Nutrition for Maximum Strength Gain, Muscle Mass, & Weight Loss
Menno Henselmans
The Path Toward Solving Cancer & Complete Metabolic Optimization
Travis Christofferson
Potential Keto Pitfalls: Micronutrient Density and Common Thyroid Problems
Chris Masterjohn, PhD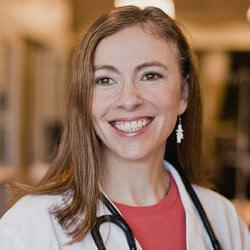 Oxidative Stress, Meal Frequency, & Minimizing Risk of Chronic Illnesses
Dr. Cate Shanahan
Interpreting Your Blood & Lab Tests More Accurately and Effectively
Bryan Walsh
The Bigger Picture: Diet & Lifestyle Hacks to Look and Perform Your Best
Ben Greenfield
Improving, Measuring, and Mastering Insulin Sensitivity
Catherine Crofts, PhD
Regulating Appetite, Healing Brain Injuries, & Sustaining Athletic Performance
Robb Wolf
Cognitive and Neurological Decline: How to Slow and Reverse Aging
Max Lugavere
Healing and Protecting Your Gut Health: Prebiotics, Veggies, & More
Dr. Grace Liu
Controlling Hunger, Improving Mental Clarity, & Optimizing Hormones
Dr. Kirk Parsley
Preventing Heart Disease through Diet, Lifestyle, and Diagnostic Testing
Ivor Cummins
More Important than Ketones - How to Optimize Your Health and Energy
Marty Kendall
Major Keto Pitfalls, Inflammation, & Supplements for Mental Performance
Dave Asprey
How to Maximize Your Athletic Performance and Energy Production
Mark Sisson
Athletic Performance: Mastering Energy Production & Optimizing Results
Dr. Phil Maffetone
Slowing Aging, Building Muscle, and the Future of Health Technology
Dr. Kenneth Ford
Dealing with Stress: Using Diet to Improve Both Body & Lifestyle
Jimmy Moore
A Deep Dive into Metabolism, Energy, Phosphorylation, and Thermodynamics
Richard D. Feinman, PhD
How to Slow Aging & Prevent Chronic Disease: New Research
Dr. Ron Rosedale
Solving Obesity and Metabolic Disease - The Simplest, Most Effective Methods
Dr. Eric Westman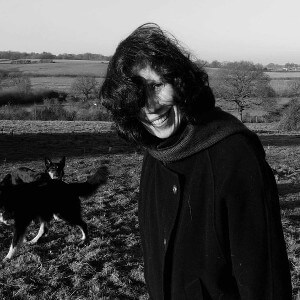 The Exciting Future of Ketone Supplements: Is a Keto Diet Even Necessary?
Kieran Clarke, PhD
Getting the Most Out of Your Diet with the Least Amount of Restriction
Prof. Tim Noakes
Weight Loss: What Works, What Doesn't, and When to Use or Not Use a Keto Diet
Dan Pardi
Controlling Sugar, Beating Diabetes, & Losing Weight on a Keto Diet
Dr. Jason Fung
Should You Eat Carbs at All? How to Build Better Metabolic Flexibility
Dr. Mike T Nelson
What to Do When Your Keto Diet Isn't Working: Underlying Issues
Dr. Tommy Wood
Cancer: A Practical Approach for Preventing and Healing with Keto
Patricia Daly
Bonus Complete Health Interviews
The Most Overlooked But Important Keys to Complete Health and Longevity
Dr. Tom O'Bryan
Beyond Keto: Creating Lifelong Habits and Why Getting Exercise Right is Critical
Tyler Bramlett
Busting Myths About Keto - How to Use a Keto Diet for Any Health Goals
Luis Villasenor
Practical Keto: Cooking, Kids, and Making it All as Easy as Possible
Maria Emmerich