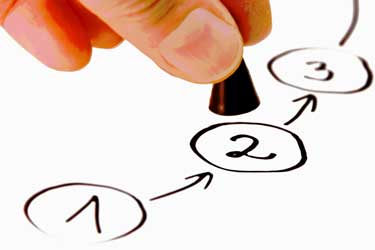 Health RIsing's How To Project aims to make it easier for people with chronic fatigue syndrome (ME/CFS) and fibromyalgia (FM) to quickly get information on how to get diagnosed, get treated and get support. It's produced by providing links to studies, books, articles/blogs, forums and social media that provide ways to, as well as possible, successfully deal with these illnesses.
Please bear in mind that the How To Project is put together by laymen. No claim to comprehensiveness is made. In fact, a strong request is made for volunteers to support this project. If there's an area you have some knowledge or experience in and would like to support this effort, please contact Health Rising. Suggestions on how to organize or to make this effort more effective are welcome.
Reliability Ratings
The following categories reflect an initial attempt to provide a reliability rating for each recommendation. The question is how likely a recommendation may be valid for any individual patient.
| | | |
| --- | --- | --- |
| Recommendation Source | Assessment | Suggested Reliability Factor |
| Large Study Result (over 75 participants) | Probably highly reliable but may not apply to any one patient |  High |
| ME/CFS/FM Experts Consensus Recommendation | Based on experiences with 1,000's of patients |  High |
| ME/CFS/FM Expert Doctor Recommendation | Based on the experiences of one or more expert ME/CFS/FM physicians | Good |
| Major Medical Website Recommendation | UpToDate, WebMD, etc.- consensus recommendation which may not reflect ME/CFS/FM patients' needs | Moderate |
| Small ME/CFS/FM Study Result (< 75 participants) | Needs validation | Low to moderate |
| Patient Recommendation | Anecdotal evidence from someone within a highly heterogeneous group of patients | Low to moderate |
Please bear in mind that the chronic fatigue syndrome (ME/CFS) and fibromyalgia (FM) communities are highly heterogeneous with patients often reacting differently to treatments; i.e. except for recommendations to pace, there may be no such thing as an ironclad recommendation. Because some people can react very strongly to treatments, it's always advised to start low and go slow.  Please confer with your health care specialist before following any recommendation.
Chronic Fatigue Syndrome (ME/CFS) and Fibromyalgia How To's
The Basics
Disease Overviews
Symptoms and Diagnosis  – ME/CFS /  FM
Tips for Newbies
Finding a Doctor
Pacing
Exercise
Tracking Your Health
Getting Disability
Surviving Surgery
Clinical Studies Underway
Treatments
Sleep
Sleep hygiene
Drugs
Supplements
Tools for better sleep
Sleep websites
How to do a sleep study
Gut Issues
Diets
SIBO
IBS
Fermented products
Ken Lassesen – other blogs
Getting tested
Boosting Energy
Drugs
Supplements
Heart rate based exercise
Post-Exertional Malaise
Orthostatic Intolerance (Troubles Standing)
POTS
Blood volume
Other forms of OI
Pain
Diagnosis – types of pain
Migraine
Drugs
Supplements
Behavioral Approaches
Tools
Pain Resources
Pathogens
Testing
Treatment Approaches
Recovery stories
Doctors
Gynecological Issues
Supplements
How to take supplements
Saving money on supplements
B-vitamins, magnesium, etc.
Chemical Sensitivities
Mood Issues
Why ME/CFS/FM is not depression
Self -Tests
Websites
Suicide resources