Hello,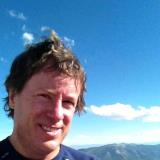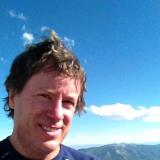 My name is Dr. Steven G. Chilinski.  I am board certified and residency trained in Emergency Medicine.  In the summer of 2009 I worked part time in Urgent Care in Manitowoc, WI.  I enjoyed robust health, and was able to run a 10K race, and hike up five different 14,000 foot peaks in Colorado.  On September 12th, 2009 I contracted a seemingly benign viral illness from my son. He recovered in 5 days. I did not.
My symptoms included tremulous fatigue, documented low grade fevers, headaches, both vascular and later tension type, myalgias, malaise, tinnitus, muscle twitching and cognitive symptoms  including an inability to concentrate, and pronounced memory impairment, and I couldn't stand up without getting severe lightheadedness. I was hospitalized twice and all my doctors could say was that I had a viral infection.
I had  immunology and infectious disease consultations, as well as 2 lumbar punctures, a total body SPECT scan, an MRI of the head, and multiple CT scans, all of which ruled out other pathology. On October 21st, 2009 I had a total T cell count of 342. My CD4 count was only 216.  My CD8 count was 106.
I worsened clinically, and became housebound for 3 months.  It was all I could do to get out of bed and walk to the kitchen, let alone try to walk to the mailbox.
Since I couldn't find a doctor who would treat me with any medication or treatment, I put myself on Valtrex, based on Dr. A. Martin Lerners pioneering work with its use in CFS. It did help somewhat in reducing my oral ulcers, but my severe CFS symptoms remained. I tried multiple other dietary supplements without change.
In February, my postural lightheadedness resolved, and I boarded a plane to see CFS expert Dr. Dan Peterson in April of 2010.  He was very thorough in testing, and told me I had a classic case of ME/CFS. Lab work revealed a low white blood cell count, lymphocytopenia, and intermittent monocytosis, elevated RNase activity, and extremely low NK cell number and function, and EBV reactivation.
My desire was to stay home in Wisconsin if possible, so I could see my 12 year old son grow up.  We tried a multitude of treatments, including testosterone supplementation for low T, which did give me slightly more energy, antibiotic therapy for leaky gut, which did not result in any amelioration of my symptoms, and Valcyte and Vistide, both of which had to be stopped due to toxicity.
Furthermore, clinically, I was beset by 6 basal cell carcinomas on my skin in one year.  I could actually watch them grow from week to week and after removal I would get another crop which would grow rapidly.
I am a physician, and I knew that this wasn't normal, and Dr. Peterson and I both knew that I had impaired immunosurveillance, which is one of the characteristics of low NK cell number and function.  So in order to improve my clinical status and not wanting to risk an internal malignancy such as non-Hodgkins lymphoma, I made the decision to opt for enrollment in the Ampligen 511 cost recovery trial. I started the drug in June of this year.
There is no doubt in my mind as a clinician that the drug is bioactive, as it did worsen my tinnitus and left me tired, and at times gave me muscle aches and headaches, but I never had to skip a dose and did not experience anything but mild side effects. Month by month my ME/CFS symptoms lessened and I have increased energy.
I have been able to decrease naps from 5 times per week to once-twice weekly.
I first started walking, then hiking, and am now able to hike up mountain peaks again, as well as kayak, mountain bike and ski.
I am in the process of preparing to work part time within the next 6 months.
Please look at the spreadsheet of my lab values. No treatment interventions changed my T cell subsets until Ampligen, and with Ampligen:
My Total T cell count improved from 667 to 1426.
My CD4 count improved from 380 to 792.
My NK cell count improved from 36 to 68.
I am amazed at the degree of subjective and objective improvements with this drug, and I look forward to more of the same over the coming months. It is my strong recommendation that Ampligen be approved, because I believe that literally tens, if not hundreds of thousands of patients could benefit. It has a very favorable safety profile, and in my case clearly the clinical benefits were great.