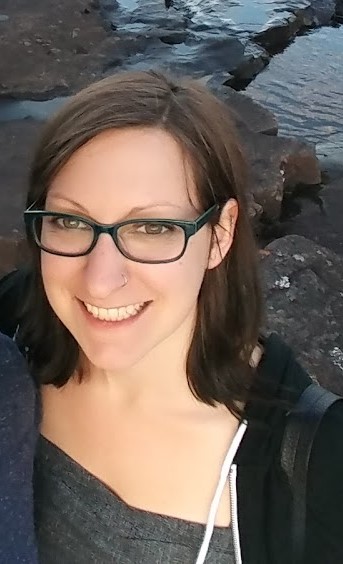 Basic Stuff
Name: Anna
Country: United States
State: Minnesota
City: Saint Paul
Gender: Female
Age: 35
Education: Four Year Degree
Primary Illness: Chronic fatigue syndrome/myalgic encephalomyelitis (ME/CFS)
Diagnosis:

Chronic Fatigue Syndrome (ME/CFS)
Postural Orthostatic Tachcycardia Syndrome (POTS)
Migraine
Mast Cell Activation Syndrome (MCAS)

Year Illness Began: 2017
Functioning Interrupted
Former Level of Functionality:
100
(No symptoms at rest; no symptoms with exercise; normal overall activity level; able to work full-time without difficulty.)
Current Level of Functionality:
20
(Moderate to severe symptoms at rest. Unable to perform strenuous activity; overall activity 30%-50% of expected. Unable to leave house except rarely; confined to bed most of day; unable to concentrate for more than 1 hour a day.)
Work Interrupted
Former Occupation: Physical Therapist Assistant
Job Responsibilities at Former Occupation:

Physical rehabilitation of patients with various functional loss of movement.
Lifting and transferring patients, pushing wheelchairs, implementing and demonstrating exercise programs, performing manual therapies, aquatic therapy, etc.

Years of Work Lost: 2
Current Work Status: On disability
Income Interrupted
Yearly Income Before Becoming Ill:

$52,000

Yearly Income From Disability:

$17,640

Minimum Current Annual Income Loss:

$45,767

Total Projected Economic Losses For Years Not Worked:

$122,116
Other Interruptions
Certified Disabled: Yes
Finances:
A member of my family stopped or reduced their time at work to become a caregiver
My parents or other family members have provided financial support
This illness has severely impacted my ability to financially prepare for retirement
Work:
I reduced my work hours
I left my job or retired early
Relationships:
I decided not to have children (or have more children)
Most Impactful Loss
Losing the ability to be outside is by far what I long for the most. Engaging in hobbies and interests, friendships, and learning new things are all a massive loss to me.
The loss of my career and the ability to grow in knowledge and skill in a profession I found engaging and fulfilling.
My Story
I became ill right as I graduated from a Physical Therapy Assistant program (2017). I remember the flue virus that did me in and the feeling of alarm those first 6 months of continued symptoms. I was able to limp along by changing jobs to less and less physically demanding patient populations.
As I searched for a diagnosis, I remember trying to physically rehab myself and being eternally frustrated that I had, literally, the only disease that did not benefit from my exercise expertise.
My severity fluctuated in the mild range for 3 years. At the same Drs appointment where I was diagnosed with ME, it was also confirmed I was pregnant. I quickly deteriorated into moderate. After the birth of my daughter I crashed to severe and have since been diagnosed with POTS, Sjogrens and MCAD.
I'm not sure if I can describe the overwhelming and crushing realizations that occurred during that decline. I was swamped with post-partum hormones, realizing I could not return to work, then realizing I couldn't take care of my own child, followed by the realization I had become dependent on care for myself, over the course of a very short period of time.
My incessant quest for treatments has aided in lower symptoms and a more comfortable existence, but my functionality has remained severe since 2020.