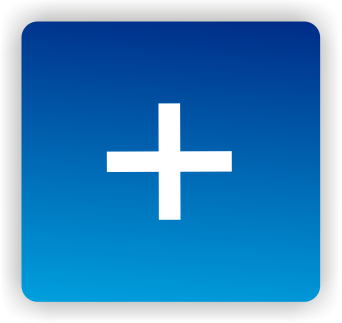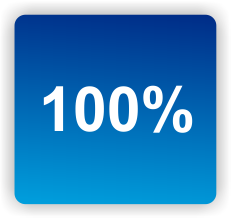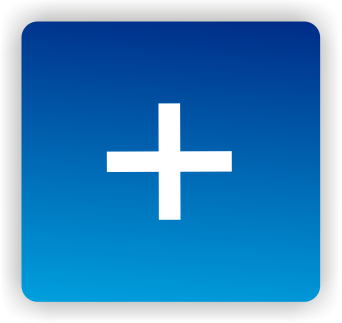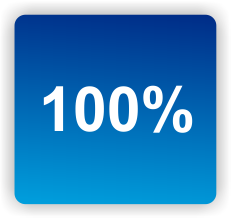 Bob Miller has been to the Vice President's office, he's had one and one meetings with the Director of the NIH, he's canvassed politicians on the Hill – he's thrown everything he can into the fight to get this disorder recognition – but this time, the issue – the probable FDA rejection of Ampligen – is too personal, too fraught with ugly implications that he is taking advocacy to a next, very personal level; Bob Miller – longtime ME/CFS patient is going on a hunger strike to  emphasize the need for Ampligen approval.
No one who's experienced this disorder doesn't recognize the implications this could have for his health but the consequences of inaction could be worse. Bob wouldn't be where he is without Ampligen; he wouldn't be able to take care of his boys, he wouldn't be able to go to Washington to fight for ME/CFS patients,  he wouldn't have anything approaching a  normal life; he would be mostly in bed, brain-fogged beyond belief with an cell-phone strapped to his belt, so that for the few times he did venture out, he would have someone to call when he inevitably got lost in his own neighborhood.
Bob's not an invalid anymore but depending on how the FDA rules, he could be an invalid again and so could Anita Patton, who a year ago was in a wheelchair, and was last seen bouncing around Dr. Klimas conference.  (She started Ampligen about a year ago and now she's at 80%. ) More importantly, you may never get the chance to try a drug that could lift you out of bed, start you exercising again or simply improve the quality of your life.
Let's make the FDA really think about what they're doing. Do they really want to deny, very probably forever, patients access to this drug?  There are no other 'Ampligens' waiting in the wings; kill this drug and it's probably going to be a long, long wait for another one…
Hunger Strike by Robert Miller, Longtime Chronic Fatigue Syndrome Patient on Ampligen
Contact: Robert Miller 703-554-5575
This week, the FDA is poised to deny the application of the ONLY medication in clinical trials for Chronic Fatigue Syndrome, called Ampligen. Yesterday, I began a Hunger Strike to seek FDA approval of Ampligen, so all CFS patients and their doctors can decide if the medicine works for them. FDA's decision is due February 2, 2013.
There are NO FDA-approved medications for CFS, and none in the FDA pipeline. Ampligen has been tested safely for 20 years, with more than 95,000 infusions. The FDA Advisory Committee voted in December that Ampligen is safe to market, because the illness is so serious and there is no other treatment.
Last week, I delivered a petition with 3,890 signatures seeking Ampligen's approval to the FDA and Secretary of Health (http://www.ipetitions.com/petition/ampligen/. )  750 patients submitted comment letters to the FDA urging approval. The need is great.
I have been on Ampligen since 1999, and have moved my family twice in those 14 years to access the clinical trial in Reno. If it is denied, about 100 patients and I will lose access to a medication that clearly works for us. Ampligen transforms me from bedridden to being able to care for my twin boys. Importantly, most patients can't access Ampligen because the FDA has refused to approve it.
Dr. Nancy Klimas, one of the nation's top expert CFS/ME clinicians, stated in a statement posted on ScienceDaily (http://www.sciencedaily.com/releases/2013/01/130124183448.htm ), "The data shows that a subgroup of CFS/ME patients showed marked improvement, even recovery on the drug." I am one of those responders, and I can't sit by while the FDA rejects Ampligen.
Last fall, President Obama urged the Secretary of Health and Human Services to "elevate CFS in priority at HHS," following a promise he made to my wife Courtney at a Reno Town Hall meeting. The first act of the President's second administration on CFS is the FDA decision on Ampligen.
CFS affects 1 million Americans, costs our government $20 billion annually, and disables approximately 25% of patients, according to peer-reviewed research. FDA's objections center on the lack of clear biomarkers for the disease and to measure effectiveness of Ampligen. The absence of those biomarkers is the result of negligible research by the National Institutes of Health into the causes and abnormalities of the disease, amounting to a measly $6 million per year.
How Patients can Support Robert's Effort
Please support access to Ampligen for ALL ME/CFS PATIENTS by sending a note like the one below to the Secretary of Health Kathleen Sebelius, Assistant Secretary of Health Dr. Howard Koh, FDA Commissioner Dr. Margaret Hamburg, and FDA CDER Director Dr. Janet Woodcock and Deputy Director Dr. Sandra Kweder.
Please also email or call your Congressional Representatives and Senators (look them up http://www.contactingthecongress.org/) and ask them to investigate why the FDA refuses to approve the ONLY medication for CFS despite safe testing for 20 years. This is a health crisis!
To: kathleen.sebelius@hhs.gov,
margaret.hamburg@fda.hhs.gov,
janet.woodcock@fda.hhs.gov,
sandra.kweder@fda.hhs.gov,
howard.koh@hhs.gov,
bobmiller42@gmail.com
Subject: CFS Patient starts Hunger Strike for approval of Ampligen
"Long-time ME/CFS patient Robert Miller from Reno, Nevada began a hunger strike in advance of the FDA's Feb. 2nddeadline to decide on Ampligen, the ONLY medication in clinical trials for my illness. I support Mr. Miller, because my life has been stolen by ME/CFS and I need real treatment options. We have waited 20 years, and we can't wait any longer. The FDA Advisory Committee voted Ampligen is safe enough to market because CFS is so serious and there are NO medications for patients. More than 3,900 people have signed the petition you've received. Please don't let the FDA reject the only medication CFS patients can hope for any time soon."
Name:
Address:
Years Ill: