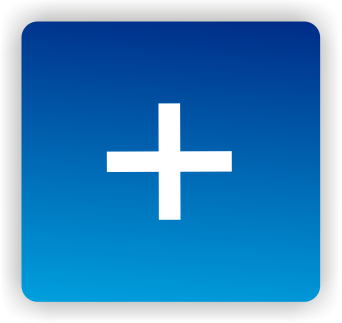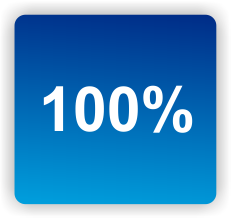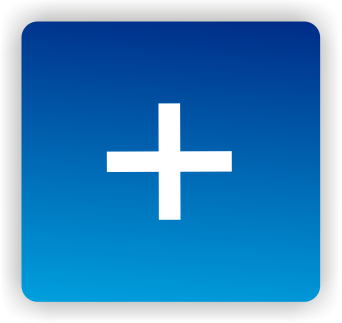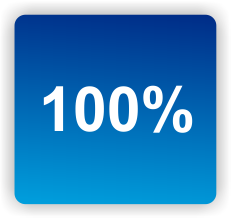 This is wrong on so many levels – Mary Dimmock, advocate and mother of a severely ill son with ME/CFS
Thanks to advocates Jennie Spotila, Mary Dimmock and others for jumping on this quickly.
The Department of Health and Human Services is all of a sudden in the definition game.  The cynical viewpoint would say the DHHS didn't like the tack CFSAC was taking  – emphasizing postexertional malaise and the Canadian Criteria –  so they handcuffed them by not allowing them (under  the new rules) to produce a recommendation on a definition. That done, they began talks with  an independent non-profit group called the Institute of Medicine (IOM)  to create the official government definition of ME/CFS.'
No one was apparently alerted; not CFSAC, not the IACFS/ME, not the CFIDS Association, nor any advocacy groups or individuals. The DHHS has decided on their own, without consultation with anyone in the ME/CFS field, to farm out the most contentious and possibly the most important issue in ME/CFS to a non-profit group with no connections to this disorder.
Then, just before Labor Day they announced they  intended to  enter into a 'sole source contract' with the IOM to produce a new 'consensus' definition for ME/CFS, and gave anyone else a couple of weeks to  apply. I don't know about you but hearing that the federal government intends to enter into  a contract with somebody else wouldn't inspire me to enter in the  bidding process.
A Definition Coup d'etat?
This has all the earmarks of a definition 'coup d'etat'.  First, you administratively kneecap the opposition (CFSAC), then you make deals behind the scenes (IOM) , and then you essentially announce a fait accompli – a contract no one else would ever bid on.
This isn't the DHHS of Wanda Jones and Dennis Mangan, anymore.
The DHHS gave the responsibility to a non-profit group with no experience in ME/CFS at all.  The IOM, not CFSAC, not the IACFS/ME, not even A Wanda Jones or Dennis Mangan  who'se trusted on both sides of the aisle, is going to choose the committee members who will  create a 'consensus' definition for ME/CFS. The IOM is respected but they have no experience in this convoluted, controversial field.
It's a strange way to create a 'consensus' definition, and one might note that attempts to foist non-consensus definitions (ie. the Empirical Definition) on a wary research community failed. It's possible that the IOM would build a good team and produce a good consensus definition  but who would believe that the way this has gone?  Plus, their very short track record on definitions is not good.
The only other definition the IOM has taken on is on Gulf War Illness. The chairman of the project and former Institute of Medicine President, Dr. Kenneth Shine,  said he couldn't remember the last time the OMI produced a definition. They're not exactly experts…
Only three of the sixteen panel members had any experience in GWI, and of those, only Suzanne Vernon didn't have a psychological bias toward it. No definition experts are on the panel and public input has been extremely limited. Jennie Spotila's blog  noted GWS advocate Anthony Hardee's dismay
Assigning this vital task, which will influence all future Gulf War health research, to a committee largely without expertise in the illness, and directing them to carry out the task through a literature review, is without precedent.
Shine stated all the committee members without GWI experience were needed in order to have an independent review – and the OMI is noted for its independence – but when was the last time you wanted to put your future in the hands of 'outside experts'. With this disorders history, that's not a reassuring tack.  (Besides why have an advisory committee if you're not going to use them?)
 If they get it wrong, we are in big trouble. Jennie Spotila
Expect the DHHS to  require that every bit of federally funded  research to  follow the new definition. We've never actually had a government sanctioned definition; we've had two CDC convened definitions (which few like) but we've never had the DHHS itself put its thumbprint on one…This one could really stick.
Here's what you can do about this.
A Call to Action from Mary Dimmock and Other Advocates
ME Advocacy Action: Urgent
Tell HHS that you oppose the IOM contract – stop the proposed IOM Study!
HHS's proposal to contract with the IOM to "develop clinical diagnostic criteria for ME/CFS" is extremely dangerous and must be stopped.
Why be concerned with this IOM initiative? The January 2013 IOM report on treatments for Gulf War Illness (GWI) redefined GWI as the non-specific chronic multisymptom illness (CMI) and recommended CBT, exercise and anti-depressants as treatments for severely ill and dying veterans with GWI. In addition, IOM is now conducting a study to "define a consensus case definition for chronic multisymptom illness (CMI) as it pertains to the 1990-91 Gulf War Veteran population." This effort has come under fire by GWI advocates for failing to include sufficient expertise in Gulf War Illness on its panel.
If the current IOM initiative to define Gulf War Illness is any indication, the "ME/CFS" IOM initiative will use non-ME experts to "define" our disease and will likely result in a definition that is even worse than Fukuda – a vague, non-science based case definition that will set ME science and treatment back for decades.
Additional background for advocates is provided below that gives more information on the dangers of this initiative and on the IOM initiatives on GWI.
Immediate Actions You Can Take to Stop This Contract:
Send an email every day to HHS voicing your strong opposition to this initiative as soon as possible but no later than by 5pm on Monday, September 9th. The email should go to HHS Secretary Kathleen Sebelius, Assistant Secretary Howard Koh, and the heads of all the CFSAC ex officio agencies.  The email addresses are provided below along with detailed instructions and a sample email that you can use if you wish.
Distribute this action alert

to your advocacy networks and your family and friends, and urge them to send an email every day as well.
The above actions are initial steps to send a strong message to HHS that the ME advocacy community opposes this effort.  But we will not stop there – more actions are planned, including Congressional intervention.  Stay tuned for updates and additional actions you can take.  We can and must stop this destructive, anti-scientific initiative!
If you have questions, please contact MEACTNOW@yahoo.com.
===========================================================================
Instructions for Emailing HHS:
If you are using the sample email provided below, copy the sample email into the body of an email message.
Add your name to the end of the letter.
Add the Subject Line "Stop the IOM Contract on "ME/CFS" Clinical Criteria"
Copy the following addresses into the 'TO" and "CC" boxes
CC:    howard.koh@hhs.gov; txf2@cdc.gov; Tomfrieden@cdc.gov; Marilyn.Tavenner@cms.hhs.gov; margaret.hamburg@fda.hhs.gov; Mary.Wakefield@hrsa.hhs.gov; collinsf@mail.nih.gov; richard.kronick@hhs.gov; MEACTNOW@yahoo.com
The CC includes the following individuals:
HHS Assistant Secretary Howard Koh
AHRQ Director Richard Kronick
CDC Director Thomas Frieden
CMS Administrator Marilyn Tavenner
FDA Director Margaret Hamburg
HRSA Director Mary K. Wakefield
NIH Director Francis Collins
The Social Security administration is not included because the agency head's email is not available yet. The email address MEACTNOW@yahoo.com is used to track the numbers of messages sent.
===========================================================================
Sample Email for HHS on the IOM Case Definition Initiative.
To be copied into the body of an email message.
Dear Secretary Sebelius,
I am writing to voice my strong opposition to the HHS proposal to contract with the Institute of Medicine (IOM) to develop "clinical diagnostic criteria for myalgic encephalomyelitis/chronic fatigue syndrome." I am a member of the ME community and have witnessed firsthand the devastation of this disease. I am extremely concerned that this planned IOM initiative will gravely harm ME patients. Note that I am purposely using the term "ME" to distinguish the disease that has affected me from the overly broad "CFS".
I oppose this proposal for the following reasons:
Two peer-reviewed consensus case definitions, developed by experts in this disease, already exist – the 2003 Canadian Consensus Criteria (CCC) and the 2011 ME International Consensus Criteria (ME-ICC), which used the CCC as its baseline. The CCC has been used both clinically and in research. Both are accompanied by clinical guidelines for medical practitioners, and are well regarded by patients, ME doctors, and ME researchers. Given that expertly defined and accepted consensus clinical criteria already exist, the proposed IOM contract wastes scarce taxpayer dollars and is unnecessary.
HHS has inexplicably refused to accept the CCC or the ME-ICC and even questions the hallmark symptoms of ME. Instead, it has promoted an overly broad view of the disease called "CFS", which does not require the hallmark symptoms. This has confounded ME with depression, deconditioning and non-specific chronic fatigue, has severely impeded research, and is the direct cause of the medical skepticism and inappropriate or harmful treatment recommendations to which patients are subjected.
IOM has only been involved in one other study to define a disease, the current effort for Gulf War Illness (GWI). Advocates and the Research Advisory Committee for GWI (RAC) have criticized the IOM report that redefined GWI as the overly broad chronic multisymptom illness (CMI). They further criticized the misguided focus on psychiatric issues and the failure to staff the IOM panel with GWI experts. Given this and IOM's inaccurate characterization of CFS in the January 2013 IOM report on treatments for Gulf War Illness patients, we have no confidence that IOM is capable of producing a clinical consensus criteria that defines ME as described by CCC, ME-ICC and most importantly, the patients themselves.
Ironically, the claimed intent of the HHS-IOM initiative is to develop a consensus definition but this effort has been progressed in secret, apparently for many months and without consultation with key ME stakeholders. The timing of the announcement before a holiday weekend and the short response time indicate that HHS was not looking for input from the ME experts and ME community.
This IOM initiative does not reflect the October 2012 CFSAC recommendation on the development of a case definition for this disease and

in fact is in direct contradiction to that recommendation

.  CFSAC recommended that a clinical and research case definition be developed in unison, that the effort begin with the Canadian Consensus Criteria and, most importantly, that it be developed by disease experts only.
I strongly urge HHS to abandon its plan for this ill-advised, wasteful, and unscientific initiative.
Sincerely,
<Name>