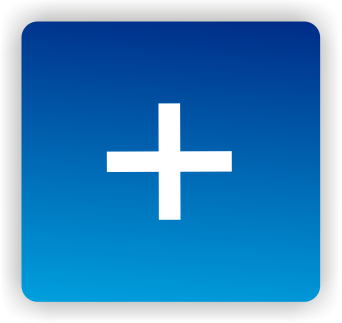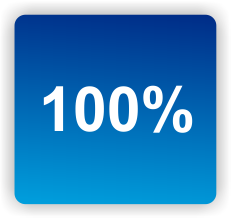 SIMMARONS NATIONAL INSTITUTES of HEALTH PROJECT
Hundreds of precious samples from chronic fatigue syndrome (ME/CFS)  patients sit frozen in the NIH's sample repository.  Gathered by ME/CFS experts during the  big XMRV study, many are from long-term, highly debilitated patients.  They are the real deal.  The key to chronic fatigue syndrome may sit in those samples.
Nobody outside the government has had the opportunity to use them – until now. The Simmaron Research Foundation  has been granted use of them – the first non-governmental organization to get that  opportunity – for a special project to examine  tick and mosquito-borne disorders in this disorder.
The CDC lists eleven  tick-borne illnesses (including Lyme disease) and 10 mosquit0-borne illnesses (including many encephalopathies)  in the U.S. Could your ME/CFS have started with a tick bite?  How about a seemingly innocent mosquito bite?
The study is 70% funded and your donation will be doubled using the $50,000 grant Simmaron has received.  Please help Simmaron redefine ME/CFS by contributing to this project or find out more below in Simmaron's October Newsletter.
SIMMARON: PAST AND FUTURE – THE SIMMARON NEWSLETTER

Simmaron is Producing Results
Simmaron's spinal fluid studies take center stage as Dr. Lipkin announces evidence of biomarkers, immune activation, and disease progression
On September 10, 2013, Dr. Ian Lipkin from Columbia University surprised everyone when he presented preliminary results from multiple studies of Chronic Fatigue Syndrome (ME/CFS) on a public call hosted by CDC's Dr. Elizabeth Unger. The talk, entitled "Infection and Immunity in CFS", featured spinal fluid contributed by Simmaron Research, and the results he outlined across the multiple studies were spectacular.
Lipkin's team is finding evidence of immune activation and biomarkers in blood and spinal fluid that he described as "significant leads that merit follow-up". Dr. Daniel Peterson, Scientific Advisor to Simmaron Research, provided a rare resource: two sets of cerebral spinal fluid samples, one from CFS patients and a second from CFS patients who subsequently developed cancer.
These samples allowed the researchers to get as close to the brain – long thought to be a key area in chronic fatigue syndrome – as they could to find inflammation that could cause the neurological symptoms patients know too well.
Dr. Lipkin led two landmark blood studies simultaneously with the spinal fluid studies, one sponsored by the Chronic Fatigue Initiative utilizing samples from six sites like Dr. Peterson's and Dr. Klimas', and one with Dr. Jose Montoya.
Biomarkers
Dr. Lipkin described a pattern of immune activation, evidenced by abnormalities in cytokines IL-17, IL-2, IL-8 and TNF-a in blood. In addition, cytokines in blood suggested a different pattern of immune dysregulation was present in newer onset patients (being diagnosed at three years or less) than patients with a longer duration of illness (more than three years.)
Eosinophils and other markers suggested to Dr. Lipkin that an allergic response was enhanced in ME/CFS early on, and those markers distinguished a "break point" at three years of illness, such that patients who had been ill less than three years could be segregated by biomarkers from both controls and long term patients.
On the other hand, cytokine abnormalities in spinal fluid were consistent among the ME/CFS patients regardless of how long they were sick. Biological tests to diagnose our illness are within sight, and there may be biological evidence for progression of illness.
 Looking Forward
Viruses have always been the elephant in the room in ME/CFS. Dr. Lipkin said he believes the "primary cause is likely to be an infectious agent."
While Dr. Lipkin did not find active viruses, he intends to look for "shadows" of infections that tripped up the immune system in future studies.  He also stated the microbiome is where 'the action' will be in ME/CFS.
In close collaboration with his ME/CFS experts, Dr. Lipkin's team is following these results with deep sequencing of samples, completion of fecal matter analysis and larger studies to confirm and deepen the understanding of cytokines as biomarkers.
Dr. Lipkin's studies, easily the most rigorous of their type ever attempted in ME/CFS, will forever alter the course of research and treatment of this disorder. Still, much more science needs to be done.
Simmaron's Next Steps and $50,000 Matching Opportunity!
With your help, Simmaron funded a spinal fluid study designed to be complementary to the Lipkin studies – the Australian study at Griffith University. Those results will be forthcoming early next year.
Now, Simmaron is raising funds for two new studies to build on the Lipkin results and a Physician Fellowship:
Tick and Arthropod-Borne Disease in Post-Infectious Fatigue: Simmaron is the only non-governmental organization to be awarded residual samples from NIH's XMRV study, collected under Dr. Lipkin's leadership. We have raised 70% of the funding for this study. Help put us over the top!
We have raised 70% of the funding for this study, and we have a $50,000 matching grant that we need to match for this study!  Double your donation and help put us over the top!
Prevalence of clonal T-cell receptor gamma gene rearrangements in CFS: This study will investigate the value of analyzing T-cell gene rearrangements in identifying a subset of patients who are at risk of developing cancer, for diagnostic and treatment purposes.
Additionally, Simmaron is raising funds for a Physician Fellowship Program to train the next generation of expert clinicians in ME/CFS under Dr. Peterson. Simmaron is uniquely positioned to take leadership in training fellows given Dr. Peterson's expertise in diagnosis and treatment of CFS/ME and his understanding of clinical research.
Simmaron Research is proud to be a collaborator in these studies with such notable researchers and institutions. This kind of cutting edge work could not be possible without the continued support of our donors. We honor your donations by running a very lean organization, comprised of an expert science team, an Administrative Director and a volunteer board.
Please consider contributing to the next stage of research to scientifically redefine ME/CFS.
Donate now to be a part of helping Simmaron Research scientifically redefine ME/CFS.
For additional information, visit our website or contact Holly Evers via email or call (775) 298-0030.