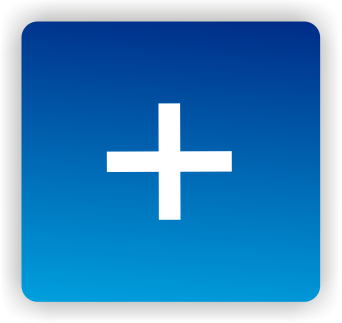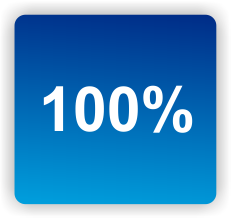 HealClick
My experience with most ME/CFS projects (including my own) is that they're usually done in a kind of ad-hoc, seat-of-the-pants manner, but HealClick is a horse of a different color.  Long-time ME/CFS patient Joey Tuan had a vision, enrolled developers in it, and ultimately put together a team whose professionalism is evident in the site.
HealClick is one of the most interesting and potentially helpful patient-oriented online project that I've seen to date.  Think of it as a Forums, Facebook, and PatientsLikeME type site smushed together.
You can post about topics. You can review treatments. Most importantly you can, for the first time, easily find patients with a similar set of symptoms and see what worked for them.
It's a new approach to talking and learning about illnesses and it was put together by someone with ME/CFS. It's kind of amazing.
Let's check out  HealClick.
Talking
The Forum/Facebook Section – clicking on the Home tab brings you to the conversations page.
Seeing Treatment Reviews or Topics – HealClick has a nice feature that allows you to bring up either treatment reviews that have been posted by people with ME/CFS, or topics they're talking about in the Forum/Facebook section, or both.
Freedom from Fibro Summit Encore Weekend – Watch Any Presentation

Watch any of the 40-plus presentations from Dr. Murphree's Freedom from Fibro Summit for free this encore weekend. If exploring alternative health options is something for you – or if you just want to explore what's out there – Dr. Murphree's Summits provide a great overview of the possibilities this large field of medicine presents.
The Summit provides simple techniques to reduce pain and anxiety, provides updates on the latest research, diet options (one of which has helped me greatly), ways to boost energy, the latest on fibromyalgia research (my presentation), etc.
Click here to check out the encore weekend and here to see a prior blog on it. 
Searching – A nice search box makes it easy to search for topics within those conditions.  I love the fact that I can quickly veer into secondary topics I want to check out from time to time, such as Postural Orthostatic Tachycardia Syndrome (POTS) , multiple chemical sensitivities, and chronic pain. If HealClick succeeds, a huge database of information and conversations will be at our fingertips.
Posting Something – If you want post something, just click on 'Say something' (nice touch), pick your condition, and then choose the section you want to post in.  The sections aren't as fine-grained as you see in the Forums; there's only one Treatment Forum, for instance, but the process is quick and easy. HealClick is a gas to use.
Finding Your Match
The really exciting and perhaps revolutionary thing about HealClick is its ability to quickly match patients with similar symptoms to see what worked and what didn't work for them.  I've been thinking about this for years. We tried to produce this in Phoenix Rising several years ago, but our volunteer dropped out after a couple of months.
Our Story in 2 Minutes from HealClick on Vimeo.
No other site that I know of, neither PatientsLikeMe or CureTogether, automatically finds your individual match for you. There is a way to find a match in PatientsLikeMe but it takes time and is complicated, and you have to do it over and over again.  HealClick automatically  matches up patients who have the most similar symptoms; that's a very valuable thing in a heterogeneous disorder like chronic fatigue syndrome.
With my non-flu-like onset, my MCS, my racing thoughts, my tight, burning muscles, my muscle pain after exercise, and my early wake times, I'm probably not anything like the fluey onset person with swollen glands who feels weakness but no pain and sleeps for 18 hours a day.  There's been no way for me to find my individual symptom match until HealClick came along.
HealClick has made it possible for you to always be aware of how much your symptoms match with others on the site. You can see, for instance, how much of a match you are with the person who recently reviewed 'X' treatment.  If you see a strong match, you're probably going to want to check out that treatment.  (Note – it takes overnight for the system to match your data up; you'll see your matches the day after you join.  The matching process is also pretty raw right now and will evolve over time.)
This is a site that will only improve over time as more people sign up, add their symptoms, and review treatments that worked and didn't work. As the volume of data grows, Joey's team will be refining the algorithms that match the patients.  Don't expect a lot at the beginning – it's going to take time both on our end and on Joey's to get this right. I'll definitely be checking in periodically to see what people like me are doing that works.
An important note – As stated above, the system processes overnight the data inputted during the day. You won't get your matching results until the following day.
My Role at HealClick
Given that we'll be opening a Forums at Health Rising, why am I promoting HealClick, and why will I be blogging there once a week? Because HealClick just might be the next big thing, and if it is I want to be on board. Joey has developed HealClick in a methodical and impressive manner.  I encourage you to sign up for HealClick, get your data in there, and we'll see what happens!
Supporting HealClick
HealClick is a massive project and it's going to need funding to fully realize its potential. If you like what you see and want to help out go to Indiegogo and help HealClick grow.