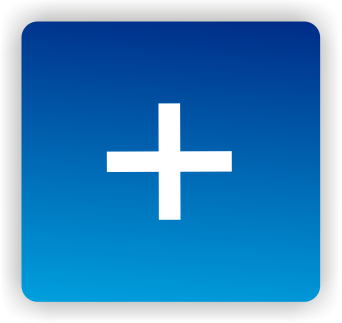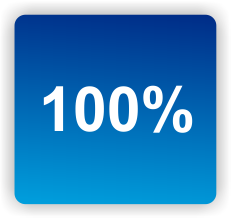 A Unique Biobank – and Its  Work
The Solve ME/CFS Initative's webinar series is back. Their research director, Suzanne Vernon, Ph.D, will s
tart the series off with an update on the SolveCFS research efforts and the SolveCFS's 'unique' Biobank.
The SolveCFS Biobank was one of the first biobanks created for ME/CFS.   Suzanne Vernon predicted the SolveCFS Biobank would lower costs, speed up studies, enhance collaboration, and most of all, attract outside researchers.  Has it? We'll find out as Suzanne  goes over the research emanating from one of the more comprehensive Biobanks created for Chronic  Fatigue Syndrome.
Thursday, July 31, 2014
2-3:00pm Eastern (1pm Central/Noon Mountain/11am Pacific)
Do Your Genes  Have it?
Methylation is a huge topic in ME/CFS treatment circles, but few studies have assessed it.  The epigenetics study funded by SolveCFS
is the first in-depth study I know of that has looked at methylation in this disorder, and  it's  focused on the immune system to boot.
Could epigenetic changes – changes that occurred to our genes after we were born – contribute to ME/CFS? As someone with an  identical twin who is disgustingly healthy, my guess is they very well might have, and, in fact, the blurb  for this webinar promises they "will help explain the immune dysfunction of ME/CFS." 
That's strong stuff . Find out how Patrick McGowan is going to help explain ME/CFS in this:
Investigator Report: Epigenetics of ME/CFS
Freedom from Fibro Summit Encore Weekend – Watch Any Presentation

Watch any of the 40-plus presentations from Dr. Murphree's Freedom from Fibro Summit for free this encore weekend. If exploring alternative health options is something for you – or if you just want to explore what's out there – Dr. Murphree's Summits provide a great overview of the possibilities this large field of medicine presents.
The Summit provides simple techniques to reduce pain and anxiety, provides updates on the latest research, diet options (one of which has helped me greatly), ways to boost energy, the latest on fibromyalgia research (my presentation), etc.
Click here to check out the encore weekend and here to see a prior blog on it. 
Thursday, August 21, 2014: 2-3:00pm Eastern (1pm Central/Noon Mountain/11am Pacific).
Deciphering Postexertional Malaise
The first person to decipher postexertional malaise in Chronic Fatigue Syndrome will deserve a medal  in my book. Dane Cook has definitely been working  on it.  He's  done work on exercise
and sleep, exercise and cytokines, exercise and ME/CFS and Fibromyalgia, exercise and oxygen consumption … and probably a few more.
He's had enough of  this  exercise...and 'X' stuff, though. In his SolveME/CFS study combining exercise, the brain and the immune system, he's trying to put all the pieces together. This one should be interesting. Check out his systems biology approach to PEM in the
Investigator Report: Deciphering Post-Exertional Malaise
Thursday, September 18, 2014
2-3:00pm Eastern (1pm Central/Noon Mountain/11am Pacific)
 Decoding the Immune Response
Dr.
Unutmaz hypothesizes that a disproportionate immune response causes damage in ME/CFS. That makes sense given that the worse an infection is the more likely someone is to come down with with ME/CFS, but are we talking inflammation or autoimmunity or under-activation or what?  What is this disproportionate response?  Hopefully we'll get some answers regarding this oh so complex but obviously vital system in ME/CFS in
Investigator Report: Decoding the Human Immune Response
Wednesday, October 1, 2014
2-3:00pm Eastern (1pm Central/Noon Mountain/11am Pacific)
November and December Webinars – To Be Announced 
I'm hoping that Lasker award winner, Dr. Houghton, and his search for a biomarker in ME/CFS shows up in one of them, the Biovista project that identified a double-drug combo that may work in ME/CFS shows up on another, and that the Logosomix project to gather and analyze ALL the knowledge present on ME/CFS shows up on one more.
The webinars will be available for viewing on the internet about a week after each is shown…
Dr. James Baraniuk, Georgetown University, will speak at our next meeting at Arlington Central Library regarding recruiting patients and healthy controls for his current research study: Exertional Exhaustion in Chronic Fatigue Syndrome (CFS). This research is being done because Dr. Baraniuk has found changes in the brains of people with Gulf War Illness in a previous study.* It is possible that there are similarities between GWI and CFS that are related to problems in the brain. 

Saturday, August 16th at 2 pm
Arlington Central Library near Virginia Square Metro
1015 N Quincy St, Arlington, VA 22201
http://fibrofightclub.tumblr.com
http://www.meetup.com/fibromyalgia-fight-club

He writes: 

Read about his previous study :

http://www.georgetown.edu/news/physical-evidence-of-gulf-war-illness.html 
http://www.usatoday.com/story/news/nation/2013/03/20/research-ties-gulf-war-illness-to-brain-damage/1982817/ 

We will be in the 2nd Floor Meeting room. There is an elevator. Parking is available in the outdoor lot and in the parking garage (free). The Central Library is a .3 mile walk from Virginia Square Metro stop.