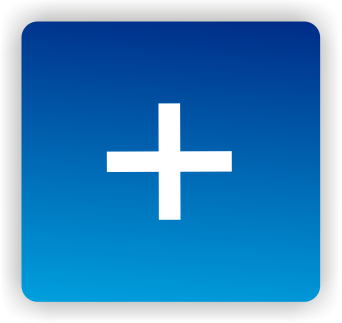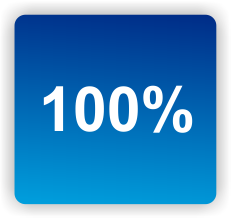 It's finally happened. The Health Rising ME/CFS, Fibromyalgia and Chronic Pain Forums are open for business.
We (Stavya and I) actually started working on them well over a year ago. Why did it take so long? We scoured the market for ways to improve the Forums and settled on some add on's that were and still are under development. Plus putting together a complex package like this takes time.
If it was not for Stavya, who quickly turned out to be an ace on the technical side, they never would have happened. But here they are.
But why, with my old stomping ground – Phoenix Rising – thriving why build another Forums? That takes a little history.
Some History (skip if you're not interested)
I started Phoenix Rising in 2004, added the Forums and then turned Phoenix Rising into a non-profit in 2010. The Forums turned out to be a huge hit, but after conflicts with PR's small Board I left in Dec. 2012, and started Health Rising.
I considered using PR as my Forum base, but after I was informed that all my posts and private messages would be moderated and I would not be allowed to link to my new site, a new Forum package became inevitable.
Establishing another Forum with a big Forum like PR in town might seem a little crazy. Big Forums, after all, have a inertia all they own. They're like black holes sucking everyone around them in. So why try?
Freedom from Fibro Summit Encore Weekend – Watch Any Presentation

Watch any of the 40-plus presentations from Dr. Murphree's Freedom from Fibro Summit for free this encore weekend. If exploring alternative health options is something for you – or if you just want to explore what's out there – Dr. Murphree's Summits provide a great overview of the possibilities this large field of medicine presents.
The Summit provides simple techniques to reduce pain and anxiety, provides updates on the latest research, diet options (one of which has helped me greatly), ways to boost energy, the latest on fibromyalgia research (my presentation), etc.
Click here to check out the encore weekend and here to see a prior blog on it. 
Because I love Forums. They're fun and they're exciting. (Two years later I'm still in the top ten PR posters). They're good for the blog (and vice versa). I was also never satisfied that Phoenix Rising embraced the opportunities that modern Forum packages present. Almost two and half years later that's even more true now. Plus there are no busy fibromyalgia forums that I can find. If you have fibromyalgia you don't know what you're missing.
So Stavya and I set out to build the best Forum we could. One in which it was easier to find information. Forums are great at pulling information in but they're not so good at making it accessible. We wanted to reduce the clutter and increase your ability to find information.
Our guess is that you've never experienced a fully "realized" Forum – that you've never participated in a Forum like ours before. (We're not finished – the next step for our Forums is going to blow your mind. )
Since Phoenix Rising is our biggest competitor let's compare the pluses and minuses of the two.
Phoenix Rising
Longevity – Been around for five years.
Focus – narrower focus – focused entirely on ME/CFS.
Size – Huge post archives.
Reach – Great engagement and dedicated community.
Experience –  they've ironed out the wrinkles.
Multiple Theme Styles
Health Rising
New – startup forum.
Focus – broader focus – focused on ME/CFS, fibromyalgia and chronic pain.
Doctor Reviews– easily find doctors in your local area.
Treatment Reviews – easily find reviews of treatments  and treatment protocols you're interested in.
Recovery/Recovering Stories – easily find recovery stories of all kinds. (I have about 70 more stories to add).
Key Resources – easily identifiable key resource section. (Posts from each of these sections – the Review, Recovery stories and Resource section –  are automatically embedded in the appropriate Forums)
Clinical Trials  – easily find clinical trials in  your area. (I am still inputting clinical trials).
Video's – Easily find treatment, research, personal stories and even humorous video's in our video section.
Bookmarks – bookmark important posts and easily find them again.
Multiple Theme Styles – including one for the visually challenged
Prohealth Store – Prohealth gave back $35,000 to the community last year.
Caregivers Forum – caregivers have a private place to communicate.
Social Media – on the top and bottom of each thread.
I've trawled through some of the biggest Forums on the web and the Health Rising Forums are amongst the most feature-rich I've seen.
There's no denying, though, that getting a Forum off the ground can be hard. It can be like asking a pig to fly. It takes time and work – people posting and posting and posting – to build the momentum needed to grow a Forum.
Despite it's current prominence, the Phoenix Rising Forums were, in fact, not easy to establish. Some dedicated posters and some hot news items eventually turned things around, and when the Forums caught on – they really caught on.
We're going to do everything we can to draw people in, but the key is people posting and posting and posting.  We appreciate every post you make and we invite you to help us build these Forums. It is going to take some time.
You can find Health Rising's ME/CFS, FM and Chronic Pain Forums here and learn more about some of it's features here. We are looking for moderators and technical support and are open to suggestions.
We're ironing out problems as they show up. Breakdowns are expected as we gear the Forums up. Please be patient.
Thanks for listening. Hope to see you on the new Health Rising Forums.
Notes
If you don't get an immediate confirmation email your registration has gotten hung up and we will fix it. We can see registrations that is occurring to.
If you have an IPAD and fill out the registration form and click on Register – it tells you nothing!  You have been registered, though, and should get a confirmation email.