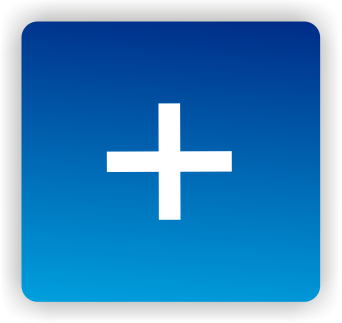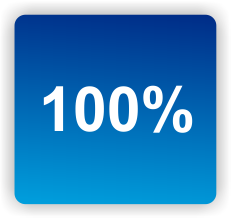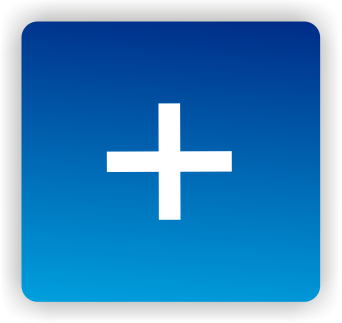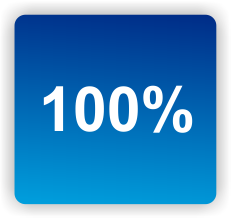 I had my coffee, read the paper, had another cup of coffee, read the computer and by 8:30 or so I was raring to go!
Greg was a healthy and active professional until he woke up from a nap one ordinary day and could hardly move.
A Sudden Illness
My "life" with ME/CFS began when I was 54 in the summer of 2007.  I was a healthy, active Veterinarian, in a group private practice working four ten hour days a week. My only health problems were GERD, and a cranky lower back I'd had since my mid-twenties. I'd not had a day off from work due to illness in seven years.
I worked out each day before work, spent my free days helping take care of my widowed elderly mother, taking walks with my wife and dogs, playing lots of golf and working around the house on our garden and various projects.  It was July and I was getting ready for my now annual week plus trip to Truckee to play in an invitational golf tournament with an old college friend. Then it was onto Lake Tahoe to visit old high school friends to hike in desolation wilderness.
For the last few weeks I'd experienced some unusual stools. My wife had also had the same problem but she recovered.  (My wife had been diagnosed with ME/CFS 17 years ago but then it was discovered she had Hashimoto's and later developed thyroid cancer so the diagnosis remains "muddy".) In any case, after working hard on my golf game, I came home Monday afternoon, lay down on the couch and talked to my wife. Then she went out to her art studio.
I "awoke" about an hour later from the first and only nap of my life, on July 23, 2007 around 2:30.  I felt like I was buried in quick sand – I couldn't get off the couch! After some time and effort I got up, made some coffee, talked to my wife and slowly recovered. I woke up in the morning feeling horrible, went to work, and as the day progressed got a bit better. This pattern continued until I finally had to stop working and take a long weekend to "recover".
The next week I went to my doctor, at Kaiser, an internist I had a great relationship with, and whom I felt practiced good medicine.  He listened, then felt because of my vague symptoms, and age, that we had to at least begin a "cancer search". We would go step by step and hope it was just something passing, and I'd soon be better. So on came the blood test, stool tests, Chest X-Ray, some tests for Lymes, Western Nile, etc.  Everything of course came back "normal" but I continued to languish, and then the headaches started!
More tests including titers recommended by an infectious disease doctor, a CT of my Brain and whole body revealed very minor abnormalities – nothing which could explain my worsening symptoms. By now I could no longer work.
Freedom from Fibro Summit Encore Weekend – Watch Any Presentation

Watch any of the 40-plus presentations from Dr. Murphree's Freedom from Fibro Summit for free this encore weekend. If exploring alternative health options is something for you – or if you just want to explore what's out there – Dr. Murphree's Summits provide a great overview of the possibilities this large field of medicine presents.
The Summit provides simple techniques to reduce pain and anxiety, provides updates on the latest research, diet options (one of which has helped me greatly), ways to boost energy, the latest on fibromyalgia research (my presentation), etc.
Click here to check out the encore weekend and here to see a prior blog on it. 
My internist then scheduled appointments with the infectious disease doctor, the neurologists and an endocrinologist. After the ensuing workup  -which took six months – found only minor abnormalities again, my doctor gave me the dreaded diagnosis – ME/CFS.
Chronic Fatigue Syndrome (ME/CFS)
Because there was no "specialist" at Kaiser they allowed and paid for me to see Dr. Montoya at Stanford.  Having dealt with my father with brain cancer at UCSF I knew how to work the system and rather than waiting "two years" I had an appointment within a month. I saw Dr. Montoya for about four years.  After going through two courses of Valgancyclovir, first at the usual dose, than at a double dose, I at first started to get better but by 2011 was seriously starting to decline. Dr. Montoya was out of ideas and seemed to be disinterested as well!
It seemed at first that I was having a fairly normal case of ME/CFS.  I had gotten really, really sick, and then over about a year and a half returned to about 15-20% of my normal self.  I could walk about a half mile morning and evening, do house work if it was spaced out and I rested, and have other "normal" activities, but I still had to stay away from crowded areas, etc… and limit my activities or I would experience PEM.  In hindsight, though, I had a pretty good life.
In 2009, however, while still seeing Dr Montoya my health suddenly declined. Instead of 15-20% of normal I was at 10% normal. I had to be very careful with activities, was only able to take short walks and was doing less and less over time.
By 2011 I was essentially housebound. Dr Montoya, being essentially an infectious disease specialist wanted me to try an AIDS cocktail, but I was unwilling so I struck out on my own.
Working with my own physician I had a routine panel, plus some other tests done which were all normal.  She was ready to call it quits but I insisted on further tests. I saw a sleep doctor, but my tests were essentially normal. Then despite both my doctors and the cardiologists recommendations I forced them to do a full cardiac workup.
They were shocked when the test indicated I had a dilated cardiomyopathy (DCM) with a decreased ejection fraction that partially explained my decrease in energy. Unfortunately, they could not determine a cause nor could they treat me since any treatment they provided would decrease my normal blood pressure to levels that left me both light headed and nauseous.
I contacted both Dr Montoya and the Simmaron Institute because they were conducting a study on DCM in ME/CFS patients but essentially got no help. At this point I got an email from Dr Bateman responding to a request for a Skype consult from about 6 months before.
At that point I became her "patient" and underwent more tests while changing my medications including antidepressants. All the tests, e.g. hepatitis C, stool cultures, were normal.  I did very poorly on all the medication changes and I seemed to make her uncomfortable because of my extreme depression.
She recommended a cardiac biopsy, but a second consult with a cardiologist would mean I would have to go to Stanford for a procedure. Having recently gotten sick for 3 weeks after an early morning blood test appointment I was reluctant to do that. I also was fully aware that a biopsy would be meaningless unless you knew what you wanted to test for. I contacted Dr. Montoya, but as usual, got nowhere (communication is impossible as his "clinic" is really a 1/2 day a week, among all his other responsibilities).
The Pridgen Protocol
Finally in desperation Dr Bateman offered to let me try a treatment she was using on one other patient that had been created by Dr. Pridgen for Fibromyalgia.  His theory was that Herpes Virus 1 was the cause of multiple diseases like Fibro, CFS, Inflammatory Bowel, etc.
His treatment involved 200 mg of Famicyclovir twice daily and 200 mg of Celebrex twice daily.  Her other patient was responding quite well, but was beginning to have elevated renal parameters.  Like all COX-2 inhibitors using Celebrex with heart conditions is questionable, but I felt I really had nothing to lose at that point.
I tried the treatment for about a week, but despite having a bit better energy than normal, had terrible insomnia. Dr Bateman suggested trying to manipulate the schedule of the drugs which was unsuccessful and I ended up giving up on the treatment.  The insomnia remained for about a week longer, as well as the increased energy, and eventually I returned to "normal"- which consisted of an unbearable headache in the morning with a 2-3 hour wake up period, no life, house bound and continual fear and realization of PEM.
My wife and I remembered that extra energy though. What could have been causing that? The antivirals I'd been on had had little effect. So we thought, why not try just the Celebrex by itself?
The Celebrex Renewal
I started slowly – just one pill (200 mgs.) in the morning.  The next day I woke up at 6:30 rather than 8:00, lay in bed listening to my wife mill around making breakfast etc. until I couldn't take it and got up at 7.  No headache! I had my coffee, read the paper, had another cup of coffee, read the computer and by 8:30 or so I was raring to go!
This has continued for the last 5 months.  I haven't had a single incidence of PEM.  I still take it easy and I have had periods where my headache has reared up for a few days. I've had a few times when I've been over active for 4-5 days in a row and feel tired so I have to take it easy for a few days to recover, but that's about it.
I returned to building furniture, playing guitar with my best friend, doing light gardening.  I am nowhere near where I was in 2009, but I have a "mini life" again.  I can make lists of things I want to do and pretty much get them done every day.  I go out for coffee or to lunch once in a while even.
The Bottom Drops Out
Then the bottom dropped out.  I'd been in touch with Greg a couple of months after his improvement started. About six months in he informed me, it had suddenly ended.
Greg is apparently in that mysterious "suddenly" category. He suddenly came down with ME/CFS, Celebrex had very quickly improved his fatigue and depression ME/CFS, and then, unfortunately, suddenly the improvements stopped.
He reported with "unbearable sadness that his mini-life was suddenly over". He was home-bound and heading to being bedbound again. He said he couldn't walk 200 yards without crashing and ending up in bed for a week. His constant headaches worsen, unfortunately, when he's lying down. Upping the dose had no effect.
A Complex Case
Like many others, Greg has a complex case of ME/CFS. His idiopathic cardiomyopathy is suggestive of a viral attack yet antivirals did not help, and, in fact his health declined while on them.  Celexicob helped for a time, but how, is unclear. It could have reduced inflammation in the central nervous system or the heart or elsewhere.
Mice studies suggest Celebrex is a microglial inhibitor and dopamine inducer. It's ability to increase dopamine production is intriguing, given Miller's findings of reduced dopamine/basal ganglia activity in ME/CFS.  Problems with the basal ganglia – the reward center of the brain – could produce both fatigue and depression. Celexicob apparently has antiviral properties as well.
That anti-inflammatories might be able to reduce fatigue, post-exertional malaise and depression in some patients is not surprising.  Dr. Maes has proposed some similar pathophysiological pathways underlie both ME/CFS and depression.
Anti-inflammatories in the Future?
If ME/CFS turns out to be an inflammatory disorder there will undoubtedly be increased interest in using anti-inflammatories to treat the fatigue, depression, cognitive and other problems present.
A number are being looked at. Jarred Younger is testing approximately 20 different microglial/inflammation inhibitors in his lab. Dr. Montoya – whose upcoming studies will reportedly emphasize the inflammatory component of ME/CFS – has reportedly used plaquenil, an antimalarial drug also used to treat rheumatoid arthritis, and colchicine, a gout anti-inflammatory and anti-IBS agent, effectively in some patients. Dr. Klimas is reportedly looking at TNF-a inhibitors in some patients.  Enhancing the gut flora and anti-inflammatory diets are other possible pathways to reduced inflammation, improved mood and increased energy.
The Anti-depressant Effect
With regards to the depression often found alongside fibromyalgia and ME,CFS, inflammation is probably a factor in some cases. It's clear now that increased levels of pro-inflammatory cytokines are present in a subset of people experiencing depression. A meta-review of 14 anti-inflammatory and depression trials suggests that anti-inflammatories, in particular, Celebrex may help. (No evidence of significant side-effects were seen in the Celebrex trials.)
Both an antibiotic, minocycline and a cytokine blocker (infliximab – TNF-a) blocked depressive-like behaviors in a mouse model of chronic stress at least partially, by blocking inflammatory processes involved in the kynurenine pathway.
Ketamine may be the most novel anti-inflammatory/anti-depressant drug under consideration. This anesthetic and NMDA-receptor antagonist appears to attack inflammation at a variety of levels including halting inflammatory cell recruitment and pro-inflammatory cytokine production (TNF-a, IL-6). It also works extremely rapidly.
Ketamine in its present form may not be readily available but drug companies are reportedly working hard on producing ketamine analogues that will be more available. Ketamine and it's future iterations present the possibility of drugs that are effective against both pain and depression.
Have you benefitted from anti-inflammatories and, if so, how?