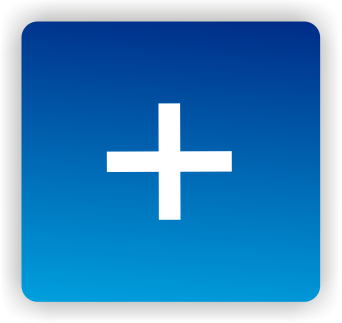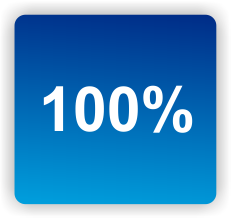 The Simmaron Research Foundation's commitment to redefine ME/CFS scientifically is driving it's work. That work includes validating immune testing (NK cells, IgG, etc.) and immune and pathogenic treatments (Vistide, IVIG and Ampligen) for the larger medical community. It's research projects include an expanded spinal fluid project informed by Dr. Peterson's unique diagnostic insights, autoimmunity and ME/CFS, uncovering untreated insect-borne illnesses in ME/CFS,  the role NK, T and B-cells play and the prevalence of lymphoma. Please consider supporting the Simmaron Research Institute as you read their newsletter below. 
2015 marks a powerful turning point for ME/CFS patients,
and it's all happening because of you!
"We are going to ramp this up.'"

Dr. Francis Collins, Director, National Institutes of Health
NIH Elevates ME/CFS Research!
On October 29, Dr. Francis Collins, Director of the National Institutes of Health, announced promising changes to the federal research program on ME/CFS. He moved leadership of the disease to the National Institute of Neurological Diseases and Strokes, will upgrade the Trans-NIH Working Group to institute decision-makers, and will initiate an in-depth study of patients at the NIH Clinical Center in early 2016. Dr. Collins' personal quotes mark the change: "'…we ought to be able to come up with an answer with the tools we have."
One important catalyst to NIH's promising changes was publication of the Columbia study findings this Spring. Two publications – the CFI multi-site study and Simmaron's spinal fluid study – document groundbreaking findings of immune abnormalities, and they coincided with game-changing recommendations from the prestigious Institute of Medicine and NIH Pathways to Prevention Program identifying the "urgent need" for ME/CFS research.
Simmaron is a proud collaborator in multiple Columbia studies, including our signature spinal fluid studies which distinguish ME/CFS patients from those with Multiple Sclerosis. As we move the pace and quality of research up, our Columbia collaborations become even more important.
Patient advocates led the community's work to move ME/CFS from the fringes into the NIH Director's office. Robert Miller and his wife Courtney, who volunteers as Simmaron's Board President, have worked with many people for years to engage patients in direct actions, email campaigns and high level federal meetings, even provoking a promise from President Obama to elevate research at NIH.
Patients have sent thousands of emails to FDA, NIH, and Secretaries of Health in recent years, and engagement of patients and experts was critical to a strong outcome from both the IOM and P2P processes. Many patients and groups contributed so much to garner recognition, and we know there is still a long way to go. We congratulate all patients who are central collaborators in the scientific advancement and social movement that created this shift.
With your help, Simmaron will continue to advocate for a strong federal research program with an emphasis on immunological dysfunction and the need for treatments.
Help Us Continue Columbia Collaborations!
Help us continue collaboration with Columbia University's Center for Infection & Immunity at the Mailman School of Public Health. Simmaron's priority is pursuing the next generation of spinal fluid studies with Drs. Lipkin and Hornig, to generate more specific information so we can translate findings into potential diagnostics and treatments.
Luminex, Proteomic and Metabolomic Discovery in Cerebrospinal Fluid of Patients with CFS/ME, Phase 2: Begun in 2015, this 2-year study is phase 2 of the Columbia spinal fluid studies. Proteomics will be used for biomarker identification and metabolomics to study bacteria and fungi-produced chemicals that enter systemic The 2-year cost of this study is $425,000, of which $273,000 has been funded. These are expensive studies because of the technologies and broad scope of investigation, but their potential to change the focus of research nationally and contribute to future treatments is enormous. We need your help right now: our immediate goal is $32,000 to complete first year funding!
In addition, Simmaron is collaborating in the Columbia Microbiome study, which is moving into the analysis stage. Dr. Hornig visited Simmaron in August and talked about the continuum of our studies together. Cort Johnson wrote: "Dr. Hornig noted Dr. Peterson's exceptional foresight at collecting cerebrospinal fluid samples over many years and his skill at characterizing them. Now she appeared almost dumbfounded at his ability to pluck out subsets in his patients." (Read Cort's full blog here ).
Data Extraction and Analysis: Now is the Time!
Given the changes announced at the highest level of NIH, now is the time to provide the historical experience of one of the field's most experienced clinicians to inform new approaches at NIH. Simmaron has a unique ability to work with Dr. Peterson to extract data from his richly characterized patient cohort, but we need your help to make it feasible.
Data Extraction and Analysis: Simmaron has unparalleled data from Dr. Peterson's clinical experience monitoring immune testing and utilizing immune-based treatments. We seek funding to extract and statistically analyze clinical experience with treatments to publish and share data that will stimulate more clinical trials in ME/CFS. Cost:

$100,000 for 2016.
Our Special Thanks to the Spearing Family
Last May, the Spearing Family spearheaded a fundraiser to promote scientific research to help their daughter Stephanie, who suffers from a severe case of ME/CFS. They honored Simmaron Research by urging friends, family and others to support our research work. Dad rode in a 100-km Tour de I'lle de Montreal cycling event to raise funds for Simmaron, and his dedication was matched by gifts from many who know them. Every effort to support our work – from individual contributions to hosting fundraisers and helping spread the word – is critical to our ability to do the science that makes a difference. Please contact us (redefiningmecfs@gmail.com ) if you have an idea we can help you with!
You Power Simmaron and the Rise of ME/CFS Science
Simmaron is continuing to collaborate on the following studies with a select group of collaborators:
Autoimmunity and Non-Hodgkins Lymphoma in ME/CFS: This study evaluates the family history of autoimmunity and the increased prevalence of Non-Hodgkins Lymphoma in patients with ME/CFS. It is led by the University of New York Albany and collaborators include Dr. Paul Levine and Dr. Daniel Peterson.
CDC Multi-Site Clinical Assessment of ME/CFS – Year Three: Sierra Internal Medicine is collaborating in the CDC's 7-site clinical assessment of chronic fatigue syndrome (CFS) to characterize patients with CFS or myalgic encephalomyelitis (ME) in clinical practices of clinicians with expertise in ME/CFS. The data collected will be used by CDC to address the CFS case definition and to improve how to measure illness domains and subsets.
Microbiome Study in ME/CFS: The Center for Infection and Immunity at Columbia University is conducting a study of the gut microbiome in a subset of patients from Lipkin and Hornig's pathogen investigation in ME/CFS, including patients from Sierra Internal Medicine.
Arthropod-Borne Disease in Post-Infectious Fatigue: Simmaron was awarded samples from the NIH directed XMRV investigation to study the presence of antibodies to vector-borne pathogens in highly characterized CFS/ME patients and controls. This study recently got underway. It has the potential to aid in subsetting and identifying a role of infection in precipitating CFS/ME. Collaborators include Wisconsin Viral and Sierra Internal Medicine.
Genomic and Functional Analysis of Immune Receptors in Chronic Fatigue Syndrome – Part 1. Isabel Barao at University of Reno Nevada will determine whether genetic variations in the genes coding for immune receptors expressed by natural killer (NK) cells, macrophages and B cells, play a role in chronic fatigue syndrome (CFS) risk and pathogenesis. Collaborators include UNR, National Cancer Institute, and Sierra Internal Medicine.
Data Analysis of Immune Measures in ME/CFS Patients: Simmaron is extracting and analyzing data from patients at Sierra Internal Medicine to correlate immune measures with treatments and outcome measures.
Nested Pathogen Study in Cancer Subset of ME/CFS: This investigation parallels the Columbia University study described above, studying the cerebral spinal fluid of a subset of ME/CFS patients who went on to develop lymphoma or other cancers.
We are powered by your continued support. We thank Drs. Lipkin and Hornig at Columbia for pursuing the science of our disease, and we are honored to collaborate with them. We are equally proud to collaborate with the CDC, NCI, UNR, University of NY Albany, Coppe Healthcare Solutions and Cornell. We are indebted as a community to Dr. Peterson for envisioning ground-breaking spinal fluid studies and pushing for immunological research and treatments. We praise all patients, experts and advocates for tireless work to elevate the federal research program on ME/CFS.
Simmaron is proud to contribute to the rise of ME/CFS science, and we are moved by the knowledge that the more we do now, the sooner the scientific community will fully embrace our disease.
Simmaron's results are made possible by generous donors like you. YOU have the power to change patients' lives.