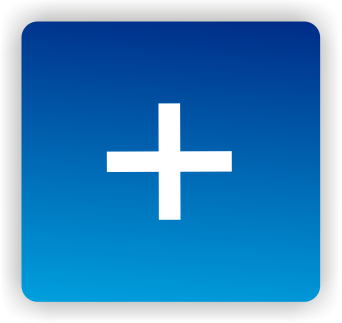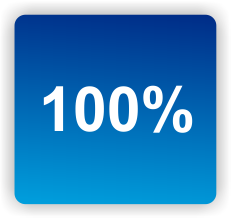 We provide evidence…. that herpesviruses dUTPases…(have) unique immunoregulatory functions that can alter the inflammatory microenvironment and thus exacerbate the immune pathology of herpesvirus-related diseases including myalgic encephalomyelitis/chronic fatigue syndrome, autoimmune diseases, and cancer. Williams et. al.
Most people are exposed to herpesviruses such as Epstein-Barr virus (EBV) early in their lives and carry the viruses in latent form in their B cells. Sometimes – particularly when the body is under stress – the immune system slips a bit and the viruses reactivate, causing anything from no symptoms at all to – more rarely – being associated with such devastating disorders as autoimmune diseases and cancer.  One study suggests that glucocorticoids released during stress tell EBV to come out of hibernation.
Herpesviruses have a long enough history in ME/CFS for the disease to have been referred to as chronic Epstein-Barr virus syndrome by some in the 1980's. However, over thirty years later, the role herpesviruses play in ME/CFS is unclear. Are they simply a common trigger of ME/CFS or do they play a more fundamental role? Several studies have found no evidence of herpesvirus reactivation while others suggest immune problems exist that could allow the virus to wreak havoc in some patients.
The Ohio State University team led by Maria Ariza and Marshall Williams believes researchers have missed an obvious possibility. They don't believe the virus per se is the problem. (If they're right, you can basically throw out all the viral load studies.) It's not that the virus is reactivating; in fact, they believe the virus may be most dangerous in ME/CFS when it fails to reactivate properly and produces kind of a very low-level, smoldering infection. Even as the immune system in people with ME/CFS is mostly smothering EBV, the virus is producing a protein that's causing harm.
"Surprisingly, none of these studies have approached the possibility that virus encoded proteins, rather than the viruses themselves, may act as drivers of/contribute to the pathophysiological alterations observed in a subset of patients with ME/CFS." Authors
It turns out that in herpesviruses a failure to replicate produces something called "abortive lytic replication".  As it does that, it produces proteins that get ejected into the bloodstream or get inserted in vesicles called exosomes, which then travel through the blood. These exosomes are now believed to play important roles in cell-to-cell communication.  (Maureen Hanson is now studying exosomes in ME/CFS).
The protein released during abortive lytic replication is an enzyme called deoxyuridine triphosphate nucleotidohydrolase or EBV-dUTPase. The herpesvirus dUTPase saga at Ohio State University began way back in 1985 with a Williams/Glaser study, then gathered momentum in the mid-2000s with a series of papers suggesting the protein might be a good target for chemotherapy, produced "sickness behavior" in mice, and triggered pro-inflammatory cytokine production.
In 2010 Ronald Glaser won an NIH grant to study the protein titled Stress Effects on Virus Protein induced inflammation and sickness behavior and the hunt was on to determine dUTPase's effects in ME/CFS.  (This long-standing grant continues today under Ariza and Williams' name.)
A 2013 paper suggested dUTPase might provide a way to reconcile the studies which had not found herpesvirus reactivation in ME/CFS with others suggesting that the virus could be having profound effects. It found that even under conditions of low viral load, herpesvirus dUTPases were able to trigger a pro-inflammatory response strong enough to promote atherosclerosis and perhaps even precipitate a heart attack.
In 2012, Williams, Ariza, Glaser, Martin Lerner, and Lenny Jason produced the first direct evidence that dUTPases may be producing problems in ME/CFS. Their small study found a prolonged antibody response to the protein in a large subset of ME/CFS patients. A 2014 study indicated that during EBV's last gasp while undergoing lytic replication, the virus was pouring enough dUTPase into exosomes to produce major immune effects that supported or promoted the establishment/maintenance of further EBV infections.
The 2017 ME/CFS Study
Then, in an expanded version of the 2012 study, the group in 2017 (which also included Nancy Klimas and Mary Fletcher) presented stronger evidence that herpesvirus-produced dUTPases were present and could be causing harm in a subset of ME/CFS patients. The study looked for evidence that herpesvirus-produced dUTPases were tweaking the immune systems of 74 ME/CFS patients – and found it.
The fact that antibodies to dUTPases produced by both EBV and HHV-6 were found in almost fifty percent of the ME/CFS patients in the study suggested that the two herpesviruses might be reactivating each other in ME/CFS – a feature also found in immune-suppressed states.
Plus, for the first time, autoantibodies to the human dUTPases (humans produce a dUTPase as well) were found in ME/CFS – at much higher levels than in healthy controls (39% vs. 5%). The authors suggested that Loebel's 2014 study, which uncovered problems that ME/CFS patients' T cells were having in suppressing EBV, could account for the evidence of multiple herpesvirus reactivations.
The immune system does ultimately jump in and suppress the virus in most people with ME/CFS, but the time it takes to do that appears to give herpesviruses the opportunity they need to spill immune-altering dUTPases into the bloodstream – and into exosomes that then travel through the body.
Besides the immune alterations possibly caused by the dUTPases, they may be contributing to numerous symptoms including flu-like symptoms, fatigue, cognitive problems, anxiety, etc. in ME/CFS. Because failed herpesvirus reactivations commonly occur alongside actual herpesvirus reactivations, herpesvirus-encoded dUTPases could end up being an excellent biomarker for herpesvirus reactivations.
This strange model of partial viral reactivation could end up playing a role in ME/CFS, Gulf War Syndrome, and other diseases.  It could be driving ME/CFS in a subset of patients, or it could, along with other possibly related immune issues, be exacerbating it.
Next Steps
However it all works out, it's clear that the Ohio State University team's long embrace of this novel protein is paying off. The more work they do with herpesvirus-encoded dUTPases, the more evidence they're uncovering that it plays a role in ME/CFS and other diseases.
If the findings hold up, they may even provide a treatment option as the authors have published a paper alerting drug-makers to the potential this escaped protein may hold in treating herpesvirus infections. Dr. Williams reported that the group has "some exciting data" concerning the potential role dUTPase plays in autoantibody production and the neurological effects the protein may be having in people with ME/CFS. The manuscripts are being written up now and will be submitted shortly.
Update!