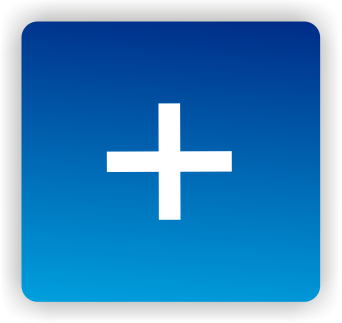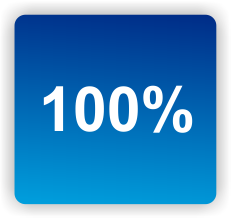 More Than Just a Film
"riveting……equal parts medical mystery, science lesson, political advocacy primer and even a love story." San Francisco Chronicle
From the beginning Jen Brea's vision has been a very large one of which Unrest was just a part. Unrest has always been more than about making a film; it's a strategic attempt to produce a worldwide shift in how people view ME/CFS. ME Action – which Jen co-founded – was simply another part of the strategy. It's served as a platform for ME Action and for Unrest.  Jen's fantastically successful Ted talk – seen by over 400,000 people – was another part of a well thought out and brilliantly executed strategy to educate people and incite action, both within and outside the ME/CFS community.
Through this expanded sense of community and connection, and by coming together to take action around the campaign, we are doing so much more than raising awareness, we are organizing – building the capacity, networks, and human infrastructure required to achieve massive, long-term change..Unrest
The strategy is working well. As of last week, Unrest had received 521 screenings in 22 countries (!). The film and Jen Brea have been reviewed or interviewed 229 times (!). The film's screening in the very heart of the push for CBT/GET – the British Parliamment – and the advocacy campaign associated with it, undoubtedly opened eyes and sparked some re-thinking. The film prompted the CDC – the conservative CDC – to do its first ever continuing medical education event (CME) in a theater.  That event drew over 100 CDC health professionals. The fact that doctors could get continuing medical education credits by watching the film and participating in the educational event  was in itself an extraordinary validation of the film.
Unrest's biggest coup, however, may be in making the latest cut for Oscar consideration. With 180 entries, the competition was undoubtedly fierce, but little Unrest, just a dream in the eye of a very sick, ex-Harvard graduate with no film experience five years ago, is now vying with 15 other documentaries for the biggest stage of all (33 million viewers). That's a pinch yourself accomplishment. Unrest now has about a thirty-three percent chance of being one of the five films considered for an Oscar. It's going against documentaries produced by the New York Times and Netflix, but its compelling story with its oh so compelling star, and its focus on gender bias in the medical field, might just give it the edge it needs.
"We're Not in Kansas Anymore"
The key for Unrest and the ME/CFS community is getting it into the national conversation, and that is happening. Unrest has moved from a small independent production with unlikely prospects into a widely lauded, discussed and important film.
Jen Brea and her husband Omar have already appeared on Megan Kelly and the Today show. On Monday Jen will be the featured guest of another media powerhouse when she talks with Dr. Oz. Check out a trailer here.
Unrest will be part of PBS's "Independent Lens" series – seen by 1.2 million viewers a week – on January 8th 7PST/10EST – and will be available to stream for free on the PBS website starting January 9th. Interested in hosting an Unrest house party? Unrest will help you do that. Contact them here for more.
Unrest is going to have a continuing impact for a long time. The film is now available in a variety of outlets, including Amazon.com for just $9.99, making it easy for ME/CFS patients and their advocates to purchase it for themselves or others and have home screenings. Want to host a public screening? Find out how here.
As the buzz around Unrest spreads, it will hopefully move into even more media outlets. For a straight shot at the decision-makers in DC, how nice it would be to have a thirty minute segment with Christiane Amanpour, Charlie Rose's replacement on the acclaimed PBS show. How about late-night TV? As a Harvard graduate with a mysterious illness who got shafted many times by the medical profession, Jen Brea has a jaw-dropping story that fits well into that genre. Plus she's as photogenic as can be. I can see Unrest's progress in the media growing and growing.
Inserting ME/CFS into the National Conversation on Women's Oppression
Inserting Unrest into the national conversation on the oppression of women would help too. Thanks to the work of Emily Taylor of The Solve ME/CFS Initative and Bobby Ausubel, the National Organization of Women (N.O.W.) is now doing that with its support of ME/CFS. N.O.W. promoted Unrest – and asked its members to give Unrest House Parties – in its most recent newsletter,
Next month MS. magazine will publish an article by Julie Rehmeyer titled ""Pain and Prejudice – Women suffering from chronic fatigue syndrome remain undiagnosed and untreated, for a tangle of reasons with sexism at the core."
Sexism is undoubtedly a major part of the reason that ME/CFS and fibromyalgia have been largely disenfranchised in the medical field. You have to look no further than the miserable NIH funding provided for common diseases like fibromyalgia, migraine and ME/CFS, which primarily affect women, to see that.
If we could broaden the national conversation on women's oppression and dis-empowerment at the workplace to include similar problems in the medical field, we could go a long way..
It was already hard enough without ME/CFS or FM for women in the workplace. Many women, for good reason, probably felt they had to work harder to get the same respect and pay as men do. That meant aiming for perfection; being always competent, on-point and professional, and above all allowing no chinks in their armor to show.
Add sexual abuse or the possibility of it to the equation and you have a really stressful situation. One of the worst outcomes of sexual abuse in the workplace is the powerlessness women have felt. They've had no good options; they can leave the situation, report the abuse and possibly get blacklisted, succumb or simply struggle through it.
But now add in a controversial disease such as ME/CFS and/or FM. You're now a woman with a suspect disorder that your medical professional and your colleagues may have laughed off or at least discounted. (How bad., after all, could something called "chronic fatigue syndrome" be?)
Again no good options are present. You're probably not going to be believed; reporting it could affect your career, but struggling through it will only work for so long. Back into the workplace you probably go, determined to tough it out, and then the inevitable happens.
Let's hope the sexism and gender bias at the NIH and in the medical field that has lead to so much misery will become a part of the national conversation as well.
BIG (Little) Donation Drive Update: Health Rising provides a lot – 1,000,000 users over the past year – for very little ($40,000 budget). It needs your help to stay on the web and keep providing vital information to the ME/CFS and FM communities. HR is about 55% of the way to its goal. Please support HR with your recurring or one-time donation. Find out how here.