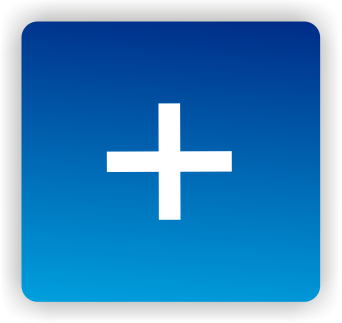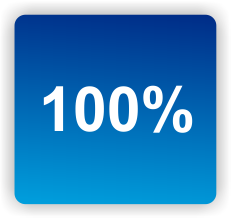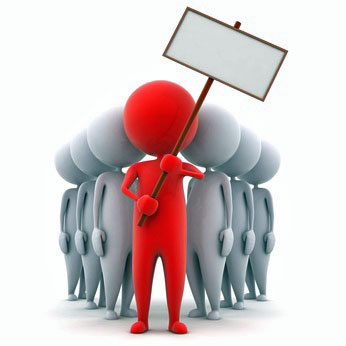 ME/CFS advocacy is growing and growing. We have two groups,  ME Action (join it here) and the Solve ME/CFS Initiative working pretty much in lockstep to move forward on ME/CFS.
Central to both groups' efforts are a Senate Resolution sponsored by Senator Markey which reaffirms the House's commitment to the end of ME/CFS and asks the NIH to do more, and a House report signed by 44 members which requests, among other things, that the NIH develop a strategic plan to move ME/CFS forward.
ME Action continues to get an "A" in creativity. (Whoever dreamed up the shoes idea should get a medal.) It is organizing events in 100 cities (!) across the globe and has created numerous online opportunities including a 24 hour global virtual meetup on May 12th.
There's nothing like meeting face to face with figures in power to get your point across, establish relationships and make a difference. Talk about targeted action, the SMCI and 120 advocates are going to get close and personal with their representatives in the Capital on May 15th.
The SMCI's fantastic Advocacy Toolkit provides the most comprehensive guide to advocacy I've ever seen including  sample letters and phone calls, links to advocacy training, how to request a city or state proclamation, infographics and more.
ME Action's Congressional Ask
If I could pick just one advocacy task to be successful, it would be to get Congress fully involved. Congress is the only Institution with the power to force the NIH to make up for its years of neglect. (Check out some thoughts on that.) It's simple – Congress controls the purse strings of the NIH – the biggest medical funder on the planet. When the NIH moves, we will move; if it doesn't move, we won't move nearly so quickly.  Let's get the NIH to fulfill its mission, get back into integrity, fully support everyone in the U.S. who's ill, and dramatically increase funding for ME/CFS.
#MEAction's Congressional Call to Action will ask Congressmen and women to watch Unrest (they'll send them a free viewing (nice!)), post on social media on May 12th supporting the Millions Missing movement and
Pass a Senate Resolution to raise awareness and support for ME/CFS patients and research, and
 request a House hearing on the ME/CFS clinical crisis.
ME Action is making this very easy.  Click on both pictures to make a quick difference. It literally took me about a minute to send messages to my reps.
The Protests
Actually getting out and protesting – meeting people and spreading the word – it's exciting stuff! This years protest has been years in the making: ME/CFS patients will gather in 100 cities around the globe to tell the world that they demand equal access to research funding and treatments. My how this has grown…
From Jen Brea and the Millions Missing Campaign
This Saturday, May 12th, thousands of us will gather around the world in 100 cities and online to demand equality for people living with Myalgic Encephalomyelitis (ME). Patients, carers, this is our moment to be seen and heard, but also to gather and form the bonds of support and activism that we will need to see this through to the finish line.

For all of our allies, so many have asked "How can we help?" And I said, when the time comes, we will mobilize you. Well, now is the time!

Below is our trailer, a list of every in-person action, and at the very bottom of this email, a graphic to share on social media. Please look at the list below and come out (if you can) to a protest or awareness event near you. Invite anyone you may know and who might living in any of the cities below (cousins, friends from school, old pen pals!) using the linked event pages so that these events might be as big and as diverse as possible, and so that we might continue to build community and grow this movement.
We welcome everyone – patients, carers, friends, allies, researchers, nurses, doctors – as well as people living with related diseases like POTS, EDS, Fibromyalgia, Endometriosis, Chronic Lyme Disease, and all people with disabilities to join us in support and fellowship.

I am so awed and humbled by how much this movement has grown in just a few short years, thanks to your hard work, courage and creativity. I cannot thank you enough.

Let's make history this Saturday!

With love and "hell yeah!",

Jen
See the 100 cities at the bottom of the page
Do It Online
BEFORE May 12:
Ask Congress to support people with ME. Using our one-click software, it'll only take a few seconds. Contact Congress now. (US-only)
Sign these petitions:  NIH petition (US only) | Global petition | Scottish petition (anyone can sign)
Invite your friends or family to join a demonstration near them. Find details and links to all the events here.
Advertise the #MillionsMissing on your social media network by sharing sample posts from the social media toolkit here or create your own using these social graphics.
ON May 12th
1) Join the #MillionsMissing on Social Media
a) Put your shoes outside with a note
On May 12th, take a pair of shoes (or several) and put them on your doorstep, lawn, or driveway with a note about what these shoes represent now that you are ill with Myalgic Encephalomyelitis. Take a photo and post it on social media (Twitter, Facebook, Instagram, etc). Include these hashtags: #MillionsMissing | #CanYouSeeMENow?
Anyone can participate, whether you are a patient or an ally expressing solidarity. You might pair the shoes with a sign that expresses what the empty shoes mean to you. Some examples: "I cannot walk to the end of my driveway" or "My brother should be here."
b) Show Your Face
Post a selfie from your bed or home to show that your are one of the millions who are missing due to ME.  You can print one of our posters, or create your own poster or sign. Don't forget to include that hashtag: #MillionsMissing!
c) Turn the camera on yourself.
Say a little bit about yourself, and explain what you are demanding from your government. Keep it short, sweet and to-the-point. Please email millionsmissing@meaction.net with a link to your video, or send it to us via WeTransfer.
d) Re-share photos from other protests, and from the #MillionsMissing Instagram with your followers on social media. Include the hashtag #MillionsMissing.
e) Add the #MillionsMissing filter to your social media profile photo using the #MissingMillions Twibbon.
Other ways –  Check out other ways you can join Millions Missing protests online. 
The 24 Hour Auckland to Honolulu Global Meetup
ME Action will have a 24-hour, Auckland to Honolulu Global Meetup you can join on May 12th where you can connect, share experiences, and find out what is happening around the world. On the ground protesters can call in to connect to their local events. (In the public room, they may even ask someone to speak to the crowd!)
The SMCI Storms the Capital For ME/CFS on May 15th
120 people are scheduled to storm the Capital on May 15th to go face to face with their representatives and ask for their support. Find out more here.
Missing Millions May 12th Events
UNITED STATES

ATLANTA, GA
AUSTIN, TX
BOSTON, MA
BURLINGTON, VT
CHICAGO, IL
DENVER, CO
DETROIT, MI
EAU CLAIRE, WI
HONOLULU, HI
KALISPELL, MT
LOS ANGELES, CA
MARIETTA, GA
MINNEAPOLIS, MN
MONTROSE, CO
MORRISTOWN, NJ
NEW HAVEN, CT
NEW YORK CITY, NY
ORLANDO, FL
ROCHESTER, NY 
ROCK SPRING, GA
SACRAMENTO, CA
SALT LAKE CITY, UT
SAN FRANCISCO, CA
SANTA BARBARA, CA
SHREVEPORT, LA
TUCSON, AZ
WASHINGTON, DC
EUROPE

AKUREYRI, ICELAND
AMSTERDAM, NETHERLANDS [MAY 10]
AMSTERDAM, NETHERLANDS
BERGEN OP ZOOM, NETHERLANDS
BERLIN, GERMANY
BIELEFELD, GERMANY
BORDEAUX, FRANCE
CHATEAUBOURG, FRANCE
CHATEAUBOURG, FRANCE [MAY 27]
COPENHAGEN, DENMARK
DIEST, BELGIUM
DUBLIN, IRELAND [MAY 10] 
GENEVA, SWITZERLAND
GOTEBORG, SWEDEN
GUTERSLOH, GERMANY
HANNOVER, GERMANY
HELSINKI, FINLAND
LYON, FRANCE
MO I RANA, NORWAY
ODENSE, DENMARK [MAY 11]
PARIS, FRANCE
PRAGUE, CZECH REPUBLIC
SCHORTENS, GERMANY
STAVANGER, NORWAY
STOCKHOLM, SWEDEN
TJOME, NORWAY
TONSBERG, NORWAY
TROMSO, NORWAY
UMEA, SWEDEN
VALENCIA, SPAIN