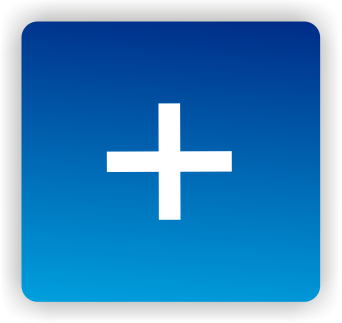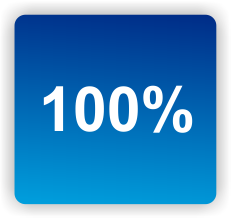 A British film team travels to the Central Valley in California to ask the exercise physiologists at Workwell about the effectiveness of graded exercise therapy (GET) in ME/CFS. Then they turn to the notorious PACE trial. 
First Voices – then Dialogues  – for a Neglected Illness
Nathalie Boulton and cameraman Josh Biggs – the mother and brother of a woman with long-term ME/CFS – produced the award winning "Voices from the Shadows" in 2011.
The film documented the abuse of five severely ill ME/CFS patients – two of whom ended up dying – by the British medical system. It's been translated into 8 languages.
The Dialogues Begin: Getting At GET – The "Understanding Graded Exercise Therapy For ME/CFS" Video
The Dialogues will create a resource which patients can use to help their doctors and other health, education and research professionals understand more about this disease and the issues faced. 
Eight years later, Boulton and Biggs are back. Funded by the Wellcome Public Engagement Fund, their "Dialogues for a Neglected Illness" project is producing a dozen or so videos on many different aspects of ME/CFS.
The series starts off with a focus on graded exercise therapy or GET – British psychologists' "gift" to ME/CFS. Graded exercise therapy is exactly like it sounds: it consists of gradually increasing one's exercise level over time. Its theoretical underpinning is that ME/CFS is deconditioning in disguise and that all one has to do is get moving, rehabilitate your underworked aerobic energy system, and everything will be fine.
People with mild or moderate CFS/ME should be offered GET that includes planned increases in the duration of physical activity. NICE Guidelines
GET, and its partner, CBT (cognitive behavior therapy), have dominated the treatment approach to ME/CFS in the U.K. and much of Europe for decades. GET has become more than just a therapy; it's become a belief system, and when you're fighting a belief system, you have to fight it with something more powerful: facts.
Deconditioning didn't cause the problem and exercise won't solve it. Staci Stevens, exercise physiologist – from the video
Enter Workwell – the most experienced ME/CFS exercise physiologists in the world.  They're not psychologists – with what they think is a good idea. Professionals steeped in their science, they're the perfect people to objectively assess the effects of exercise, and therefore GET, on ME/CFS.
Freedom from Fibro Summit Encore Weekend – Watch Any Presentation

Watch any of the 40-plus presentations from Dr. Murphree's Freedom from Fibro Summit for free this encore weekend. If exploring alternative health options is something for you – or if you just want to explore what's out there – Dr. Murphree's Summits provide a great overview of the possibilities this large field of medicine presents.
The Summit provides simple techniques to reduce pain and anxiety, provides updates on the latest research, diet options (one of which has helped me greatly), ways to boost energy, the latest on fibromyalgia research (my presentation), etc.
Click here to check out the encore weekend and here to see a prior blog on it. 
So when Chris Snell PhD states in the video that recommendations for "Graded exercise can be very, very dangerous" for people with ME/CFS, he's not stating an opinion: he's stating a fact based on scientific data.  That data shows that the very aerobic energy system that GET is trying to rehabilitate is broken in ME/CFS. Push that system harder and it gets worse, not better. That's physiology – not a belief system – and it's that emphasis on science that makes these beautifully shot videos so darn convincing. No need to manipulate the data (see the PACE trial below): just follow the data.
Find out more about safe ways to "exercise" from Workwell
Workwell – Action CIND – Webinar Coming Up
Hosted by Action CIND, a Canadian advocacy group, the Workwell team will provide an overview of their recent findings, highlight how their 2-day CPET tests can be used to better understand ME/CFS, and provide a guide for safe activity levels in webinar on Wednesday, December 11 | 11:00 am PST/2:00 pm EST.
Part Two: The PACE Trial
The 641 person, $7.4 million (today's dollars) 2011 PACE trial remains the biggest clinical trial or research effort ever undertaken in ME/CFS – and the most controversial. Designed by U.K. psychologists and funded by the U.K. government in an effort to provide definitive proof that CBT/GET is an effective therapy for ME/CFS, the trial instead has provided a stark example of how medical research can go wrong. Controversial changes to the trial's criteria as it was underway greatly enhanced the trial's results.  A re-analysis using the original criteria found meager results indeed.
Despite the controversy, the huge trial has had a major impact on the field and validated for many the efficacy of CBT/GET.
Confirmation bias: researchers design a trial to confirm their hypothesis 
Future dialogues will focus on diagnosis, management and treatment, severe M.E. patients and the broader historical, social, etc. contexts of the disease.
BIG (little) Donation Drive Update
Thanks to the 40 people who have contributed over $3,000 to HR's end of the year fundraising drive! We've got some big blogs coming up! Please support HR in getting out in-depth information on ME/CFS and FM.
GIVE A ONE-TIME DONATION
GIVE MONTHLY

HEALTH RISING IS NOT A 501 (c) 3 NON-PROFIT