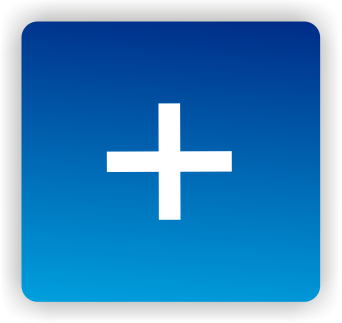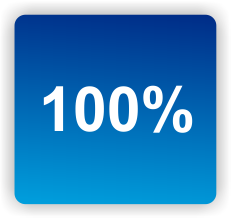 Right now, after roughly 2 months of social distancing, cases are increasing in 17 states, about the same in 23 states, and declining in 13 states. Cases in the U.S. overall have largely plateaued at about 25,000 new cases a day. Deaths have plateaued at about 2,000 a day.
The U.S. is leading in ways it never wished to – and never thought it would. It now has about six times the number of confirmed cases (@ 1,300,000) of the next most afflicted country (Spain) and 3 times the number of deaths (@ 77,000). Our death rate per million people while significantly lower than Spain, Italy and the UK is four times that of Germany.
While the U.S. has tested more people than any other country (@ 7 million), it's tested a far lower percentage of its population than many countries including Spain, Italy, Germany,  Russia, Belgium, Portugal, Sweden, Ireland, Isreal, UAE, Austria, Qatar  and others.  President Trump's statement that the U.S. has tested more than ever other country combined is not even close to being true.
As U.S. cases continue to climb (outside of New York City confirmed cases are climbing not declining) some countries (China, South Korea, Singapore, Hong Kong, New Zealand)  have pretty much smothered the virus. Nobody could have expected the world's most powerful country with all its advantages – its immense and sophisticated medical system and research apparatus – would have responded so poorly.
The economic fallout has been staggering – tens of million unemployed, trillions of dollars lost, and trillions of dollars of debt added to the national debt. By any measure, the U.S. – and many other countries to be sure – have been behind the eight-ball from the beginning; unprepared, slow to take action, the U.S. got caught from behind by a fast-moving virus and the results have been devastating.
Two months into the crisis, the testing issues remain. The fact that Congress doesn't have enough tests to test its own members speaks volumes. Reports that infections in New York City effectively seeded infections in much of the rest of the country highlight the dramatic cost of the U.S.'s inability to quickly test for the virus. The European travel ban came at least five weeks too late.
The CDC's port-of-entry testing regimen certainly could have detected the New York City (NYC) outbreak early, but it was shelved when the CDC failed to rapidly produce an accurate test. As countries around the world used the World Health Organization test, the FDA waited for the CDC test to appear.
Freedom from Fibro Summit Encore Weekend – Watch Any Presentation

Watch any of the 40-plus presentations from Dr. Murphree's Freedom from Fibro Summit for free this encore weekend. If exploring alternative health options is something for you – or if you just want to explore what's out there – Dr. Murphree's Summits provide a great overview of the possibilities this large field of medicine presents.
The Summit provides simple techniques to reduce pain and anxiety, provides updates on the latest research, diet options (one of which has helped me greatly), ways to boost energy, the latest on fibromyalgia research (my presentation), etc.
Click here to check out the encore weekend and here to see a prior blog on it. 
By the time the first coronavirus infection in NYC was documented, models estimate that 10,000 infections had occurred. From there, New York City likely seeded many of the infections in the U.S.
A startling model provided a cautionary tale that will helpfully help us the next time a virus like this comes around. It projects that if the U.S. had issued its social distancing guidelines on March 3rd instead of March 17th, 90% of the coronavirus deaths could have been prevented. Similarly, another model suggested that 50-80% of deaths in New York could have been prevented if social distancing measures had been adopted a week or two earlier.
Models Being Redone
The controversial IHME models which so many relied on – including apparently the White House – first overstated, then understated the impact of the virus. Just three weeks ago, the model predicted zero deaths in the U.S. by June – a projection that was laughed at by experts in the field at the time.
A recent update of the model almost doubled the projected death toll. This model, interestingly enough, does not rely on epidemiological data. Instead, it assesses how the virus impacted other areas in the past to model how it will impact us now. It's been changing dramatically over time.
Other models are being redone – not just because new information is coming in – but because most projected the epidemic fizzling out during the summer. Now, with the deaths projected to remain high for months, that's clearly not going to happen. FiveThirtyEight reported that by the end of the month the following major models forecast the following number of deaths will occur.
Deaths as of May 5 – According to Johns Hopkins Univ. – 71,064
Deaths Forecasted for May 30
MIT: 111K (105K—118K)
IHME: 110K (91K—150K)
Los Alamos: 107K (81K—173K)
Columbia Univ.: 104K (93K—122K)
Northeastern Univ.: 98K (89K—117K)
Univ. of Texas: 93K (81K—160K)
No Summer Respite?
Mike Osterholm, the director of the Center for Infectious Disease Research and Policy (CIDRAP) at the University of Minnesota, gave the rather grim news: "The idea that this is going to be done soon defies microbiology." The much ballyhooed and hoped for herd immunity is probably going to take 18-24 months to occur. Absent a vaccine, he believes the virus "is not going to stop until it infects 60 to 70 percent of people."
Hopes that it would fade significantly in the summer have largely vanished. Historically, pandemics, Osterholm said, just don't die out in summer. The lockdown has helped immensely but we don't know how the reopening will go, and things could get much, much worse if a coronavirus spike in the fall and winter coincides with a nasty flu season.
National Crisis
Nobody disagrees that we're not in a national crisis. We thought the near dismemberment of the financial industry during the 2008 recession was a once in a lifetime crisis. The Dept. of the Treasury and the Federal Reserve Board repeatedly threw out the rule book in an attempt to keep our financial system, and virtually every corporation in America, from going splat.
That was really bad, but experts are saying the financial impact of the coronavirus is "way worse" than the 2008 meltdown. Almost a month ago, when the economic effects were not as evident as they are now, Foreign Policy compared the "financial heart attack" that was the 2008 recession to the "full body seizure" that is the coronavirus.
Paul Romer, a Nobel Prize-winning economist and former chief economist at the World Bank, believes the coronavirus is costing the U.S. economy something on the order of $500 billion dollars a month.
This seems like a batten down the hatches, all hands on deck, leave no stone unturned, throw the rule book out the window kind of moment.
President Trump, though, has left much of the responsibility for fighting the virus to the states. While the feds have certainly rushed much needed supplies to hot spots, and Congress and the White House have pumped trillions of dollars into the economy to stave off a collapse, the Presidential powers often used during national crises to respond have largely remained unused. This time, there has been no national strategy to produce tests, provide equipment or produce treatments.
Now we're trying to reopen the economy. That's understandable – the economic carnage from the coronavirus, which has exceeded everyone's expectations – is too great not to try to find a way to reopen the economy.
The great question is how to do it. Note that maintaining safety and reopening of the economy are not necessarily contradictory processes. In fact, they may go hand in hand. Only if people feel safe will they be able to fully re-engage in society. Economies, it should be noted, started imploding across the world before they went into lockdown as people started to isolate themselves.
Will They Come?
One of the great questions facing the U.S. is: if you reopen it, will they come? How much risk are people willing to take? We'll start finding out over the next month.
Opening the economy too soon risks a need to shut it down again, which will extend the pain and time it takes to fully reopen it. Opening it later than necessary risks causing more economic pain at a time when it's not clear how much more economic pain the U.S. and other countries can take.
The goal is to open the economy as safely and as quickly as possible. The question is whether we've used the two months the lockdown has provided us to prepare to do that.
Roadmap Not Taken
Roadmaps have been produced. The American Enterprise, lead by former FDA commissioner, Scott Gottlieb, created a much cited roadmap, "National coronavirus response: A road map to reopening", to safely re-open the economy.
The roadmap asserts that a lockdown can safely end, and people can start re-engaging with society again, when:
A state reports a sustained reduction in cases for at least 14 days (i.e., one incubation period of the virus); and
Local hospitals are safely able to treat all patients requiring hospitalization without resorting to crisis standards of care; and
The capacity exists in the state to test all people with COVID-19 symptoms; and
The state has the capacity to conduct active monitoring of all confirmed cases and their contacts.
The Great Experiment Begins
Eager to get the economy started, President Trump three weeks ago declared that 29 states could begin to reopen their economies "relatively soon", and states are, indeed, beginning to reopen.
None of them, it should be noted, have come close to meeting the criteria cited above. Plus, after accounting for the case decline in New York City, confirmed coronavirus cases in the rest of the U.S. are growing, not declining.
The U.S. can't remain in lockdown indefinitely, however. With 30 million people unemployed – which doesn't count the number of employees who have been furloughed – the pain is just too great; yet testing and contact tracing is still way behind what the experts say is needed to safely reopen an economy.
Time will tell what will happen, but in the meantime, Georgia may tell us much.
Georgia On Our Minds
Most states are moving very slowly. Georgia is moving more quickly, making it something of a test case for the nation. Georgia went first, allowing gyms, fitness centers, bowling alleys, body art studios, barbers, hair and nail salons, estheticians and massage therapists to reopen April 24th. Theaters and restaurants were allowed to reopen April 27th.
With a two-three week lag before increased infections show up, Georgia's success or the lack of it should start to show up over the next week. Thus far, confirmed infections have been pretty stable with a small uptick.
Testing Looms as Major Issue Again
The danger with reopening an economy without sufficient testing is that a significant increase in the number of new infections wouldn't show up for 2 or 3 weeks.  An increase in deaths will show up in about 3 weeks. By that time, the contagious virus will have spread.
The two things that could presumably salve the public's fears, allow the economy to open, and withstand the increased level of coronavirus infections that are sure to follow, are more and more testing and contact tracing – both of which are missing.
Several reports have called on the U.S. to invest in the most spectacularly aggressive testing and contact tracing regimen in history. Investing a hundred billion dollars in testing, as we face an economic crisis like none the country has seen before, seems like a no-brainer. More people have been put out of work more quickly in the past two months than has ever happened before – and it's not close.
Given those high stakes, Romer and others are astonished that the U.S. hasn't initiated a kind of Manhattan Project for coronavirus testing. A national testing strategy would allay fears and allow for the most rapid resumption of the economy. Testing, thus far, however, has been left largely to the states.
Despite President Trump's assurances as far back as early March – and continuing to this day – that the testing is adequate, Governors – both Republican and Democrat – and public health experts continue to decry shortages of critical supplies such as swabs to gather nasal samples, containers to transport samples, and chemicals to test samples. The lack of a national response, which could have efficiently moved supplies to the most needed locations, has hurt – leaving some labs with some of the supplies needed, but not all. States, competing with each other, are paying through the nose to try to meet their needs.
To the administration's credit,  it has dramatically enlarged its testing capacity. The U.S. is currently testing about 200,000 people a day. (It's also been stuck on 200,000 tests a day for about three weeks.)
Is that enough? President Trump thinks it is. On April 18th, he said the nation's testing capacity was sufficient to open the country, and just two days ago, he said he was not a fan of expanded testing stating that "I don't think you need that kind of testing or that much testing".
Few others, however, believe we're ready.
The respected "National coronavirus response: A road map to reopening" thinks it might be, but its recommendation comes with a big proviso. The roadmap calls for at least 750,000 tests a week – about half what the U.S. is currently testing – if it is paired with a massive contact tracing effort. We're not even close to producing that kind of contact tracing effort.
The National Coronavirus Response team is on the very low end of the estimates being produced.  Jeremy Konyndyk, a disaster preparedness expert, asserted: "We need to take where we are now and expand it tenfold." A group of Harvard researchers estimates that a minimum of 500,000 people needed to be tested per day, and that the aim should be 2 million to 3 million per day.
The "Roadmap to Pandemic Resilience: Massive Scale Testing, Tracing, and Supported Isolation (TTSI) as the Path to Pandemic Resilience for a Free Society", produced by a group of experts convened by Harvard University's Edmond J. Safra Center for Ethics, calls for five million tests a day by early June, and up to 20 million tests per day by late July.
Last month, the Rockefeller Foundation published a road map to take the United States from about 1,000,000 tests per week to 3,000,000 tests per week by late June – enough to test everyone, they believe, with symptoms, those who came into contact with them and people at high risk of the virus. That, they believe, would allow the country to partially reopen.
That volume of testing would cost about $100 billion and would require conscripting universities and small labs to perform coronavirus tests. They also proposed that the states hire 100,000 people to do contact tracing and that a single entity be created to place bulk orders for supplies.
Even that, they don't believe, is enough to fully reopen the economy. To do that, they believe the U.S. needs to aim for 30 million tests a week by fall.
Good News
Democrats twice blocked the latest aid package (Phase 3.5 of The Paycheck Protection Program and Health Care Enhancement Act) to force, among other things, the addition of $25 billion for coronavirus testing and a directive to the administration to prepare a national testing strategy to help states dramatically increase the number of tests available.
Of the $25 billion, $17 billion will go to the states, and $1 billion will go to the NIH to develop, validate, improve, etc, coronavirus testing. While it's not anywhere near what some reports believe is necessary, it will clearly help.
One wonders how much better shape we would be in now, and how more ready to safely reopen the economy, if something like this had passed two months ago.
It did not appear that any funding to help the states with contact tracing was provided, leaving the states, which have been battered by dropping tax revenues, to assume the cost of that themselves. While businesses, employees, taxpayers and now hospitals have received federal support, this is the first support that the states – at the forefront of the epidemic – have received.  Some have been so financially battered that Mitch McConnell suggested they declare bankruptcy. 
The NIH and its Shark Tank
"We need all innovators, from the basement to the boardroom, to come together to advance diagnostic technologies, no matter where they are in development. Now is the time for that unmatched American ingenuity to bring the best and most innovative technologies forward to make testing for COVID-19 widely available."  Francis Collins, the NIH director.
It took less than a week or so, though, for the NIH to announce the creation of a $1.5 billion "Shark Tank" Initiative which it believes will result in "millions of tests per week" being available by late summer or fall of this year. Given that several groups think we should be testing millions of people per day, the NIH goal doesn't seem that impressive, but it will certainly help.
In the "national Covid-19 testing challenge", different groups will compete for a share of a $500 million diagnostic development pool. The NIH will then pair the winners with manufacturers and business who will assist them in rapidly scaling up the production of the tests.
This is the kind of innovative and creative approach to problem solving that the United States is known around the world for but which has taken months to muster. Again, one wonders how things would have been different if the NIH had been able to put this forward two months ago.
The Missing Blue Ribbon Panel?
"More than anything, what the United States needs right now is for the president to undertake an intellectual Manhattan Project: gather the best minds in public health, medicine, medical ethics, catastrophe preparedness and response; political leadership; and private-sector manufacturing and the pharmaceutical industry."
Michael Osterholm, an infectious disease expert, recommended that a national strategy be developed. Osterholm envisions a panel of public health, laboratory and medical experts, ethicists, legal scholars and elected officials that would create a national roadmap for testing and contact tracing and produce a strategy for hot spot monitoring and responses to the new outbreaks that certainly will occur.
But isn't the Coronavirus Task Force enough? There are several problems with having a wholly federal group in charge. For one, the government is a huge bureaucracy with all that implies: turf protection, defensiveness, shortsightedness, political considerations, petty rivalries, etc.
Both the FDA and CDC chiefs, for instance, appear to have simply been too reluctant to take on the bureaucracies they inherited. As the testing situation got worse as worse, as the U.S. was testing hundreds of people a day while other countries were testing hundreds of thousands, they continued to rely on the advice of their top staffers. Finally, the testing situation got so bad that changes were made. By then, it was too late to control the virus without making massive changes.
A group that operates outside the bright lights, the political considerations, the turf-fighting, etc. which can give a sober, independent assessment of the best way to move forward would do three things: 1) it would provide advice from some of the best minds and most competent individuals in America; 2) it would point to innovative, effective solutions, and importantly; it would give the administration cover for the difficult decisions that need to be made.
More Good News – Vaccine Development Reportedly Goes Into Warp Drive
While the Trump administration has not embraced a national strategy for testing, or indeed much of anything, the really good news is that reports indicate the administration is putting together a kind of Manhattan Project to quickly produce a vaccine – perhaps by year's end.
Called "Operation Warp Speed," the program is reportedly doing what only the federal government can – pulling together private pharmaceutical companies, government agencies and the military.
It will do it, though, without one of its key members. The ouster of federal vaccine chief Dr. Richard Bright in the midst of the pandemic was surprising, to say the least. Calling Bright a "vaccine expert", former Food and Drug Administration (FDA) Commissioner Scott Gottlieb said Bright's ouster will "set us back" in combating the coronavirus pandemic.
Gottlieb also predicted that Bright's sudden ouster could make businesses more wary of collaborating with the federal government than they would have been. Bright asserts he was ousted for limiting the use of hydroxychloroquine – a now discredited coronavirus treatment.  His ouster followed that of Christi Grimm, a longtime inspector general who make the mistake of documenting in a report the shortages in equipment that hospitals have long been facing.
Meanwhile, Bill Gates has stepped in where the feds haven't thus far. In another creative approach, the Gates Foundation is funding seven different vaccine factories, knowing that most of them will fail but hoping that one or two of them will work.
Let's hope that vaccine development does indeed proceed at warp speed.
Conclusion
Outside New York City, confirmed coronavirus infections continue to grow and most models suggest that deaths from the virus will reach 100,000 people over the next month.
The U.S. and other countries are, however, slowly moving to reopen their economies. The experts say we need much more testing and more contact tracing to safely do so, but with the nation's economic woes reaching unforeseen heights, President Trump and the governors are pushing forward. It's a huge gamble.
To some extent, we're running blind. If an outbreak does occur, we likely won't have the testing and contract tracing needed to quickly squash it. Opening and then closing and then later opening the economy again, if that happens, will only extend the pain.
While COVID-19 testing in the U.S. has mostly flattened out over the past three weeks, new funding in the last aid pack should help. Plus the NIH's COVID-19 Shark Tank contest should speed things up as well. But will it be enough? Time will tell.
And what about contact tracing? Is that really needed?  (California is requiring counties show they have contact tracing in place.) And are Americans ready to re-emerge from their homes or could they lock down the economy themselves? Will the virus explode back into action as the economy reopens, or will it remain an ugly but manageable presence? And what will happen in fall when the coronavirus and the flu bump heads? Are we ready for that? Is it possible that we could have a vaccine ready by January?
So many questions remain unanswered. The great experiment continues.