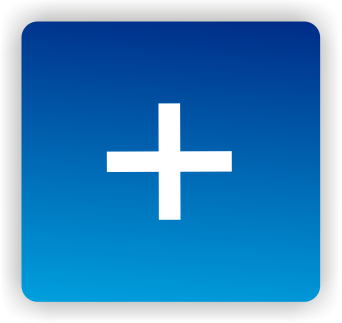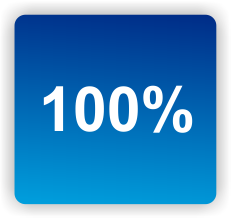 It's that time again. Health Rising's BIG (little) fundraising drive. We call it the BIG (little) fundraising drive because it's our BIG drive but our needs – though real – are puny compared to the research and advocacy organizations that are doing so much for us. We don't need a ton of money.
We're a lot smaller. It's just me (Cort) and Stavya (part-time technical ace), plus our volunteer editor … that's it! We use your support to keep reporting on the web, to keeping roofs over Stavya's and my head, and to support Health Rising's growth.
We didn't do our usual, smaller fundraising drive during spring – it didn't seem appropriate during the pandemic's first wave. We kept expenses down and it worked out fine, but now it's time to ask for your support again. Our goal, this year, is to raise $50,000.
With our content offered free to all – it's your support – those $5, $10, $50, or more, donations – that's allowed us to keep reporting. If you supported us over the past year, you made it possible for 800,000 users to access almost 2,000,000 page views on Health Rising (HR). That's a pretty nice return on investment.
Those over 1,300 blogs and resource pages that Health Rising's created over the past 8 years – they wouldn't have happened without you. If you've contributed to HR in any way, it's your baby, as well.
What does Health Rising bring to the table? Comprehensive and in-depth reports on the latest research and treatment findings (plus a nice dollop of advocacy). That means not just reporting on a finding, but giving it context – trying to explain it in light of what's happened before – and what it may mean for the future. It means sometimes looking outside the field for insights. It means roving the medical field, keeping an eye out for unproven, but possible, treatments for the future. Our goal, after all, is finding answers for ME/CFS/FM and allied diseases. That's what gets me going.
Those answers are coming. New insights and connections are made every month. We don't know when the big answers we're all looking for will come – they could come in five years, they could come tomorrow – but they are coming. The fact that the Solve ME/CFS Initiative and ME Action in the U.S. have done more effective advocacy this year than in any year in memory is helping greatly.
Health Rising's Quickie Summer Donation Drive is On!
Keeping up with the latest research. Exploring new treatment possibilities. Learning how others have recovered. That's what Health Rising is about.
If you're jazzed by any of these please, if you're able, support Health Rising in a way that works for you.
Small donations, large donations – they all add up. Health Rising is almost entirely community supported. Find out more here.
Health Rising is growing as well. We're expanding how we can make a difference. Expect something very different shortly and another program in the first part of next year.
Seven Ways to Support Health Rising
Recurring Donations
(1) Become a Recurring PayPal Donor – Health Rising's recurring donors are Health Rising's financial bedrock They allow me to sleep better at night.:)
To become a recurring donor, simply go to the PayPal widget below or to the right sidebar of any page, click the amount you would like to donate ($5, $10, $15, etc.), and hit the Subscribe button.
Or, if you do a one-time donation, PayPal will give you the option of making it a recurring one.
(2) Already a Recurring PayPal Donor? Want to give more? (Want to give more than the current options allow? Just let me know! :)) Simply contact me using the Contact form (upper right hand of the page) stating that. I will stop your current donation and you can restart it.
(3) Become a Recurring Donor with Online Banking (non-PayPal) – Don't want to use PayPal? Use Bill Pay or similar programs at your bank to send checks straight to us. If you're with Wells Fargo, we can set up automatic monthly donations. Please contact me via the contact form (upper right-hand of the page).
One-Time Donations
(4) Make a One-Time PayPal Donation — One-time donations are Health Rising's most important source of income.
GIVE A ONE-TIME DONATION
GIVE MONTHLY

HEALTH RISING IS NOT A 501 (c) 3 NON-PROFIT
(5) One-Time Checks!
–  We love checks! Please make out checks to Health Rising and send them to us. (Notice that our address has changed.)
Cort Johnson
404 Boulder Hwy
PO Box 91245
Henderson, NV 89015.
(6) Want to Get Rid of Those Currency Conversion Charges? Use Bitcoin – Support Health Rising using it's Coinbase Bitcoins account and save on currency conversion charges on your one-time donation. (A Bitcoin donation from about ten years ago is now worth almost ten times what it was). Our Bitcoin address is 18D9JkiGxPcpx8RYNcG5p2Be1joU9J6v5D
Outside the Box
Amazon gift cards! Amazon is Health Rising's go-to place to get electronic accessories, books, stuff for the vehicle, etc.  Simply go here, find your gift card and put my email address (cortrising@gmail.com) in the "To:" box and voila – instant Amazon gift card!
Amazon Affiliate Sales 
Amazon's affiliate payments are surprisingly generous! Simply search in the Amazon box on the lower right-hand side of any page on this website. Anything that you put in your cart and buy from that search will qualify for an Amazon affiliate payment to Health Rising. (Things that are already in your cart will not).  You don't pay any fees or anything like that. It's a win-win situation. 🙂