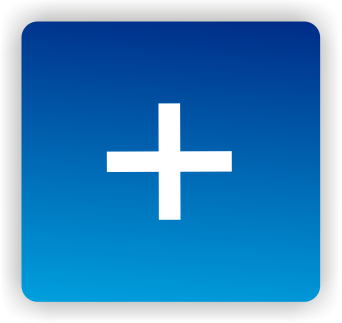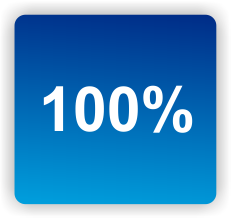 "We know how to treat it." Bruce Patterson
Could Bruce Patterson M.D. be way, way ahead of the game? Patterson made news earlier this year when he reported not only did he know what was causing long COVID, but he also knew how to treat it.
Nobody was expecting that double-whammy. Plus, in more good news no new drugs were needed – they were already available. Time will tell, of course, if Patterson is right, but it's clear that one objective is being met: long COVID is, as we'd hoped, bringing new eyes and new ideas to the study of post-infectious diseases.
ME/CFS Connection
The Gist
Patterson has moved quickly from long COVID to ME/CFS, post-Lyme disease, and fibromyalgia.
He believes similar processes are occurring in all these diseases. A paper charting similarities and differences in this group of diseases will be published.
The pathogen is gone but has left behind proteins that are tweaking the immune system.
In the case of long COVID, monocytes are being directed by CCR5 chemokines to attack the endothelial cells lining the blood vessels across the body.
Patterson attacks this process with CCR5 antagonists that prevent the monocytes from being directed to the endothelial cells. He states that this approach is very effective.
With his immense cohort of doctors (@150) and patients (13,000 long haulers, 1,000 post-vaccination long haulers, 500 post-Lyme, 100-200 ME/CFS, 50-100 fibromyalgia), Patterson presumably has plenty of data to dig through and plenty of patients to enroll in studies.
Patterson appears to employ a precision medicine approach which uses a core set of CCR5 drugs plus  10-12 others that are used based on a patient's testing results.
Patterson also stated that he would be focused on ME/CFS/FM, and post-treatment Lyme syndrome in 2022.
Patterson believes he is getting at the heart of post-infectious illnesses and is certainly bringing a novel approach to them.
Patterson reported that a randomized, placebo-controlled long COVID clinical trial is underway or about to get underway. No locations have been announced.
It's exciting stuff, and we learned with XMRV and Rituximab to be careful. Time will tell.
Patterson started off the
Solve ME/CFS Webinar
stating that he finally has some meaningful data on another post-infectious disease – ME/CFS. First, though, he related a close personal connection he has to an ME/CFS-like condition.
Patterson related that after a friend who could not sleep came to him in the early 1990s, he used a new PCR test he'd developed for herpesviruses to determine whether a virus was active or not. (High RNA levels would apparently indicate activity). She was treated with a short course of ganciclovir and recovered. A year later they were married.
Some long-COVID groups are embracing ME/CFS, and some are turning their backs on it. Patterson, to his credit, is embracing it. He noted that the health care emergency many have speculated long COVID will bring, already exists – in the millions of people with ME/CFS, fibromyalgia, post-Lyme disease, and others – who are not being treated.
Patterson began his work with COVID, moved onto long COVID, and is now focusing on other post-infectious diseases like ME/CFS, fibromyalgia, post-Lyme disease, and post-coronavirus vaccination syndrome. The symptoms, he noted, are almost identical.
Big Network…Big Data?
He's got quite a network (@150 doctors) and cohort going (13,000 long haulers, 1,000 post-vaccination long haulers, 500 post-Lyme, 100-200 ME/CFS, 50-100 fibromyalgia). That gives him potentially lots of data to work with.
Patterson is putting people with these diseases and conditions through the same immune tests. (I'm not sure if he's having them go through the original 150-plus immune panel he originally put the long haulers through or through the 14 immune mediator panel. That panel was composed mostly of immune mediators produced by the innate or inflammatory immune system. IFN-y, IL-1, IL-4, Il-10, GM-CSF, CCL4, CCL3, TNF-a, IL-6, sCD40L (platelet activation), CCL5, IL-13, VEGF.)
On an Oct 19th tweet, Patterson wasn't willing to say that people with ME/CFS had a similar immune dysregulation but did say he was using a "first of its kind proteomics instrument" to determine that. A month and a half later he was willing to go further.
The different groups appear thus far appear to exhibit a similar immune signature – with some differences. A publication is coming.
For instance, the post-vaccination cohort appears to have less VEGF, IL-6, and another – and other markers than the long haulers; they respond more quickly to treatments and very successfully;
Thus far, the 50 or so people with ME/CFS he's tested look more like people with a post-vaccination illness (high Il-2, IFN-y, and higher long hauler indices than long haulers). The ME/CFS patients, Patterson said, don't exhibit the vascular inflammation seen in the long haulers. Thus far, though, they respond well to CCR5 antagonists such as maraviroc and pravastatin.
That's an interesting finding given the increasing evidence of blood vessel findings in ME/CFS and fibromyalgia. If Patterson's findings are correct, something else (small fiber neuropathy, leaky blood vessels?) may be disturbing blood flows in ME/CFS.
Patterson is continuing to publish and will make publication a priority in the new year. One of the more controversial parts of Patterson's hypothesis is his finding that long-lived non-classical monocytes are carrying S-1 protein from coronavirus, and are binding to fractalkine receptors on the blood vessels, causing inflammation (via IFN-y, IL-2) and possibly clotting issues.
The controversial part is the idea that these monocytes that are generally pretty short-lived are hanging around much longer than expected. Patterson's paper demonstrating this has been accepted for publication and hopefully, will be available soon.
Different Approach to Post-Infectious Diseases
"I believe we are really starting to get to the heart of what's causing these post-pathogen conditions." Bruce Patterson
In a breakthrough paper that landed in the Science journal in the 1990s, Patterson discovered a heretofore undetected HIV reservoir in the body. In what may be a new approach to post-infectious diseases in general, though, Patterson doesn't believe that the problem is leftover coronaviruses at all; this time, it's leftover coronavirus proteins.
Instead, he believes that immune cells called non-classical monocytes carrying S1 proteins from the coronavirus, are causing inflammation in the body and sometimes the brain.
Patterson envisions an approach that relies more upon technologies like proteomics that can uncover the viral proteins that have been left behind.
Treatment
CCR5 Antagonists to the Fore?
Calling them "an exciting new class of drugs that modulate the immune system", Patterson believes that CCR5 antagonists like maraviroc, leronlimab, and statins like pravastatin are going to play a major role in treating these diseases.
CCR5 is a "chemokine"- a kind of cytokine that shepherds' immune cells toward a site of infection. CCR5 antagonists were developed in response to HIV when it was discovered that some people who were immune to the virus had a mutation that codes differently for the CCR5 receptor. Maraviroc and leronlimab are two CCR5 antagonists mentioned by Patterson, and others exist. They block the monocytes from binding to and inflaming the endothelial cells on the blood cells, thereby decreasing VEGF, TNF-a, and IL-6. Patterson stated that approach has been "very, very effective."
Focus on Precision Medicine
Patterson kept returning to a precision medicine approach in which your treatments are predicated on the cytokine and immune mediator test results.
In his talk with Dr. Deb, a naturopathic doctor, Patterson bemoaned the one-size-fits-all approach hospitals are using with COVID. Despite his papers on COVID, it's been very hard to get anyone to try statins – which he described as being relatively benign.
He questioned whether the widespread use of dexamethasone and the blanket immunosuppressive approach currently standard in long COVID is going to produce reservoirs of the bug in the body. It would be much better to tailor the treatment to the status of the immune system found in each patient.
While Patterson uses a core set of drugs, his treatment regimens, which include 12-14 drugs are more complex than that. Able to associate cytokine levels with specific symptoms, he appears to be using specific drugs to bring down those cytokines. High levels of VGEF (>30) – found in 85% of the long haulers – for instance, result in the appearance of peripheral neuropathy.
Patterson shot down some popular ideas. He doesn't believe that monoclonal antibodies work long COVID, nor do most long-COVID patients get better after a vaccination either. If they do, the effect usually doesn't last. He's not in favor of apheresis either. While it may help in a small number, Patterson noted he'd had a patient who ended up in an ICU after that procedure.
If underlying chronic viral infections are present – as Patterson expects in some people with ME/CFS (but does not see much in long COVID) – antivirals are in order. Patterson wants to bring back the herpesvirus assay he developed at Stanford to test these patients.
Tracking
As Lipkin is, or is about to do, in the ME/CFS field, Patterson will be using their Imunowatch and ImmunoTrak app to track things like symptom severity, temperature, blood pressure, heart rate variability, and heart rate to assess treatment effectiveness.
Patterson acknowledged that all he has regarding treatment efficacy is anecdotal reports. Anecdotally, he said, he knows the treatment works. On the Dr. Deb show, though, Patterson (thankfully) did say the results are variable – that for some people the initial result is a return to functionality, an ability to step up your exercise, etc.
Treatment Trials Coming
He's moving quickly. On October 9th, Patterson announced that a major (as yet unnamed) university had been enrolled. Last month, the lead investigator for the first placebo-controlled, randomized long-COVID trial using Maraviroc, a CCR5 antagonist, and a statin, atorvastatin, was announced. The study will assess symptoms, and, via InCellDx's long hauler index, immunological changes. No study sites, that I can tell, have been published, however.
On December 6th, InCellDx announced it hired a chief operating officer as it prepared to expand into "new markets globally including the UK and EU", and scaled its "immunology/long COVID treatment program, and advance(d) it's biopharmaceutical development."
Confident in his ability to treat ME/CFS/FM and post-Lyme disease, Patterson said those trials are coming as well. 2022, he said, will be focused on treating long COVID, ME/CFS/FM, post-coronavirus vaccine illness, and post-Lyme disease.
Patient recruitment can take a great deal of time in treatment trials, but with his huge network of doctors and patients (Patterson specifically mentioned the Kaplan Clinic in Virginia with regard to ME/CFS), Patterson certainly seems to have the patients he needs to quickly start trials.
Producing a treatment trial, though, can be a complicated and expensive process. No funding sources have been announced, and one wonders how Patterson and InCellDx are managing all this work: the large doctor and patient base, the trials, the research, the publications, etc.
It should be noted that Patterson's results rest on just a few papers and have not been validated by outside groups. It should also be noted that ME/CFS researchers have, over time, produced many interesting immune results which follow-up studies have had difficulty replicating.
Take cytokines. Cytokines have been studied again and again in ME/CFS, but except for a few cytokines – most of which Patterson's studies do not highlight – the results have mostly been too variable to be illuminating. More sophisticated cytokine analyses like the machine-learning approach Patterson is taking, do though, appear to be more effective.
What to make of all this? We have a researcher with an excellent resume who says he believes he's found the answer to not just long COVID but possibly ME/CFS/FM, post-Lyme disease, and other post-infectious diseases.
While Patterson, in his calm, easy-going manner, exudes trustworthiness, it would be truly remarkable if these knotty problems were solved so quickly. However the Patterson saga turns out it's clear that one goal is being achieved: long COVID is bringing new eyes and ideas to both it and ME/CFS/FM and related diseases.
He's brought new ideas (pathogenic proteins, not pathogens are the problem) and a new treatment regimen using drugs never before used in ME/CFS to the field. He's using machine-learning – an approach that's rarely been used in ME/CFS.  By tying his treatment regimens to his test results he's also bringing a data-driven precision medicine approach to these diseases. Through all that he's certainly brought quite a bit of excitement.
Treatment, of course, is where the rubber really meets the road. While Patterson's results are anecdotal, he clearly believes his treatment approach is working. Most importantly, for us, Patterson promised that clinical trials in long COVID, ME/CFS/FM, and post-Lyme disease trials are coming. Hard data is what we really need.
Time will tell…
You don't need, by the way, to have long COVID to try Patterson's treatment approach. People with ME/CFS/FM and post-Lyme disease can start that process on Patterson's COVID Long Haulers website.
Pros
Good resume.
Gets it about ME/CFS/FM and post-Lyme disease.
Huge network/ patient, reportedly, setup.
Taking a different slant to post-infectious illnesses.
Focus on proteomics.
Precision diagnostic and treatment approach.
Confident in results.
Moving forward quickly.
Cons
Funding? Is he getting the funding he needs?
Research findings rest on a few papers and have not yet been validated by other groups.
Cytokine results don't match those seen in ME/CFS (which are quite variable anyway).
ME/CFS is likely a more complex disease – more infectious triggers and longer duration patients; may not fit long COVID. (Patterson did say he's gotten excellent results in some long-duration post-Lyme disease patients.)
Big promises – is Patterson making promises he can keep? Will we really see long-COVID, ME/CFS/FM, and post-Lyme treatment trials next year?
2021 Fundraising Drive Update
Thanks to the over 200 people who have supported Health Rising thus far!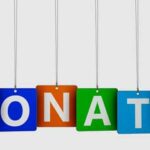 Health Rising's first blog on Bruce Patterson's approach to long COVID has received almost 50,000 views. Potential breakthroughs like Patterson's present a challenge: they are genuinely exciting but are, almost of necessity, unproven in the early going. By acknowledging the genuine excitement they present, and adding in a sense of caution, we try to present the complete picture. If that's an approach you favor, please support us.
GIVE A ONE-TIME DONATION
GIVE MONTHLY

HEALTH RISING IS NOT A 501 (c) 3 NON-PROFIT