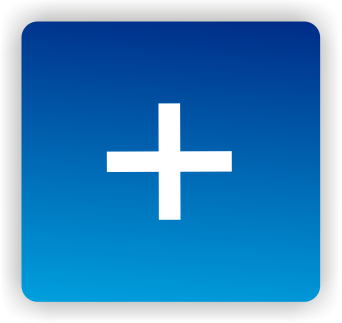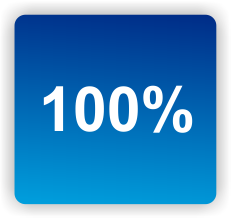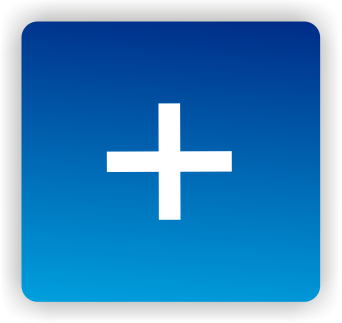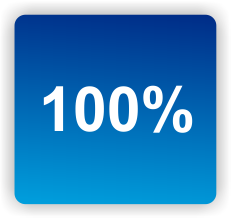 Less than two weeks ago Solve ME/CFS Initiative President Carol Head made an impassioned plea for $250 million in ME/CFS research funding.  Yesterday, while stating this is an "exceptional time" for ME/CFS research, the SMCI announced that it's longtime Research Director, Suzanne Vernon is leaving in late June. 
It seemed like the oddest timing. You could argue that Vernon's career at the SMCI has been focused on producing just this moment: federal recognition, the possibility of new funding streams and new initiatives  – and she's leaving the Director post.
Early in her time at the Solve ME/CFS Initiative she promised if they built it they would come. She pretty much staked the future of the organization on that. She built it – they are coming –  and while she will continue as a consultant – she'll no longer be leading the program.
Suzanne Vernon Unleashed?
I talked to Suzanne this morning. She's not going away. She might be moving upwards. She didn't say what she was going to do next but stated she had several irons in the fire. She didn't sound disappointed. She sounded excited.
She asserted it was the perfect time to leave. An infrastructure for success has been created.The Research Without Walls program is built. The Biobank is built. The program is pretty much set and the IOM and P2P reports are opening up new possibilities for ME/CFS and she intends to take advantage of them. She's moving on to be, as she put it, a more "creative and disruptive" force in the ME/CFS research field.
Suzanne Vernon has worked within the strictures of organizations throughout her career but "creative disrupter" might be the best way to characterize her. She brought the advanced computational techniques to the CDC's CFS research program. She turned the SMCI's research program upside down and had a knack for funding creative and even unusual research.
She never had much money, though. She said she felt the Research Without Walls program demonstrated that if you worked creatively you could do a lot with a little.  Now she feels she can do more outside of it.
Is Suzanne Vernon about to be unleashed? We shall see.
Big Shoes to Fill
I do know one thing. Suzanne Vernon is going to be hard to replace. Vernon didn't just remake the research branch of the Solve ME/CFS Initiative. With the group now focusing almost solely on research – you could argue she was its main breadwinner.
It's a great research program. It's got the Biobank. It has a history of attracting good talent and doing excellent research. It's consistently funded pilot projects that have turned into major projects. It's done all that on a darn small budget. The next Research Director had better be good. She or he has some big shoes to fill.
Carol Head, the President of the Solve ME/CFS Initiative, envisioned the new Research Director and Suzanne Vernon working together to forge a stronger research path for the organization.
A Creative Force
Throughout her career Suzanne Vernon has shown a penchant for creativity and a love of cutting-edge technology.
She engineered one of the first major attempts to use advanced computational techniques to understand an illness – the Pharmacogenomic's project at the CDC. The idea was to merge symptom, clinical and research data including gene expression to try and understand ME/CFS.  It started, she told me, as many good projects do, during a discussion with another researcher at a retreat.
It ended up being probably the biggest single research project ever undertaken on ME/CFS to that time and brought Gordon Broderick and Travis Craddock into the field  The Pharmacogenomics Journal ended up devoting an entire issue to ME/CFS in 2006.  It prompted the CDC chief to hold a press conference stating that CFS was a real and serious disorder.
Vernon later told me that Dr. Reeves decision to drop that research endeavor broke her heart. The project lived on though with Gordon Broderick and Travis Craddock at Dr. Klimas's Institute of Neuroimmune Medicine at Nova Southeastern University.
Vernon's time as Research Director at the SMCI was dotted with similar projects. ME/CFS biobanks seem to be everywhere now, but the SMCI's was the first major one and has easily been the most effective at drawing in new talent.
There was the Biovista project that used computational analyses in a successful attempt to repurpose drugs for ME/CFS. The LogosOmix project used text searches of a vast ME/CFS knowledge base to look for biomarkers.  McGowan's project did the first large traversal of epigenetics in ME/CFS. Vernon also had a penchant for combining different systems in the same study;  in the Cook study she integrated exercise, brain imaging and gene expression.
The million dollars she spent on Solve ME/CFS Initiative research turned into $10 million in hard to find outside funding.
A Focus on Collaboration and Rigor
Collaboration was not emphasized, it was required. The Solve ME/CFS brain researchers, for instance, were required to tell the gene researchers what they were finding and vice versa – and they were required to do it early.  The Banbury Retreats that brought ME/CFS and outside researchers together in closed sessions for several days once a year were a staple.
Rigor was another priority. Vernon felt the field needed it desperately in all sorts of ways. At times, it got her into a bit of trouble. She was undoubtedly behind the CAA's decidedly unenthusiastic embrace of XMRV – something that cost them with the patient community in the short run. While other researchers grumbled. she largely appeared to welcome an AHRQ report citing the many deficiencies in the ME/CFS research field. She felt the report would make the field stronger in the long run. The long grant review process she instituted mirrored that found at the NIH. It wasn't easy to get Solve ME/CFS grant money anymore.
She was not someone who would step over something. She could be tough at times.  She was surely behind the CAA's decision to push  vigorously for Bill Reeves removal from the CDC.
A Funnel to Outside Researchers
Vernon was able to entice outside researchers to study ME/CFS for basically nothing. They weren't just any researchers either.  Lasker Award winner Michael Houghton, Derya Unutmaz at the new $300 million Jackson Genomic Labs, and Steve Elledge at Harvard and others signed on during her time to study ME/CFS for the cost of shipping them samples.
She's brought rigor, vision and creativity to a field badly in need of all three.
She believes her biggest impact on the ME/CFS field lies ahead of her. Let's hope she's right.
__________________________
Inquiry of the Day: "Have Your ME/CFS and/or FM symptoms gotten better or worse since you first became ill? Let us know on the Health Rising Forums