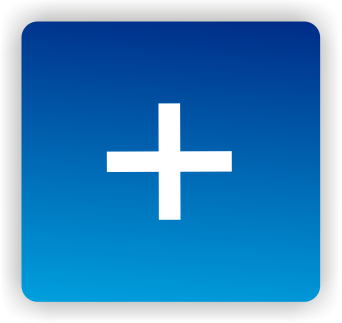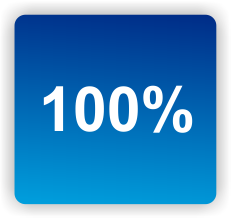 Pharmaceutical Processing predicts the market for fibromyalgia drugs will grow to 1.9 billion dollars a year by the 2023. The basis for their predictions are the introduction of generics for currently approved FDA drugs for FM and the introduction of four "new" drugs; two of which are reformulations of older drugs.
Please note that this is only a list of drugs and does not include other therapeutic approaches are being tested. It is also not a complete list of drugs being tested in FM. Nor does it include other drugs under development for other conditions that may be useful in fibromyalgia or ME/CFS.  Many of the drugs probably being used to treat fibromyalgia or ME/CFS are not FDA approved for those conditions. This is list of drugs that drug companies are willing to invest an enormous amount of money in in expectation they will be specifically approved for fibromyalgia. It's a very specific list and does not reflect other treatment possibilities that will show up over time.
Check out the four drugs currently in the FDA's pipeline that Pharmaceutical Processing believes will be approved for FM over the next eight years.
The 1,000 Person Fibromyalgia Trial
DS-5565 or mirogabalin is, like Lyrica and gabapentin, a calcium channel blocker. It outperformed both Lyrica and gabapentin in treating diabetics with neuropathic pain in a five week phase II trial. It was able to do so in much lower doses than Lyrica (300 mg) and at a wide range of doses (15, 20, and 30 mg).
Mirogabalin didn't remove pain in these patients but it did appear to lessen it more significantly than Lyrica. About 40% of mirogabalin recipients (vs 28% of Lyrica and 24% of placebo) achieved a 50% or more reduction in pain. About 60% of mirogabalin recipients achieved a 30% or better improvement in pain (vs 38% of Lyrica and 42% of placebo).
The fact that Lyrica did not perform better than placebo in the trial raised concerns however, because Lyrica has been able to consistently do so in the past.  Lyrica may have failed the test because the trial was so short. In a longer trial it's efficacy and the difference between its effectiveness and mirogabalin's might have been reduced. Observers asserted that a much longer trial (12 weeks) is needed to establish mirogabalin's efficacy.
The low doses of mirogabalin needed suggests efficacy may have been improved and could perhaps indicate side effects – a major concern with Lyrica, – may be reduced.  Both mirogabalin and Lyrica bind to alpha-2-delta calcium channels but mirogabalin binds to a subunit of those channels believed to be involved in producing pain while Lyrica binds to two subunits, one of which is involved in  central nervous system functioning. It's that second subunit that's believed by Daichi Sankyo, the maker of mirogabalin, to be producing the high rate of side effects in Lyrica. With mirogabalin targeting the first ion channel subunit only, Daichi Sankyo hopes to provide a drug with fewer side effects.
Dropout rates in the 450 person phase II trial were considerably lower for mirogabalin (18%) than for Lyrica (27%) and not that far off from the placebo rates (13%).
Clinicaltrials.gov indicates mirogabalin is being tested in a 1,000 person multi-site fibromyalgia trial
Start Date: January 2015
Completion Date: August 2017
SM_DS5565_FM_Info@incresearch.com
TD-9855 – An NSRI (SNRI) – That Works?
Theravance calls TD-9855 a "novel norepinephrine serotonin and reuptake inhibitor" or NSRI.  The goal of these products is to inhibit NE and serotonin uptake in the brain. That leads to increased norepinephrine and serotonin levels in the brain.
Two SNRI's – Cymbalta and Savella – have been FDA approved for fibromyalgia.  SNRI's promote higher serotonin activity than do NSRI's such as TD-9855. They have not done particularly well in FM. A Cochrane meta analysis  concluded they provide only small improvements in pain and fatigue and QOL and can have significant side-effects.
Theravance's product enhances norepinephrine more than it does serotonin. The company proposes it achieves a unique balance of activity between norepinephrine and serotonin and has the potential to treat a range of central nervous system conditions including chronic pain. Several drugs under consideration in FM target serotonin and norepinephrine pathways including the sublingual formulation of Flexeril and the Ketamine analogues under production.
Theravance reported TD-9855 is able to reduce pain activity in a range of pain models including acute inflammatory, neuropathic and osteoarthritis pain. That's an interesting finding given that these types of pain are produced, at least in part, by different pain pathways in the body.  Although the drug does not interact with opioid receptors it can enhance the effects of opioids such as morphine – resulting in lower needs for opioid drugs. The drug may also be able to reduce fatigue.
The company's Vice President of Research director, Mattei Mammen stated:
"We believe TD-9855's balance of inhibition of norepinephrine and serotonin reuptake may provide a compelling and differentiated profile versus current alternatives."
This drug type's record is not particularly good in FM but Theravance's product is a bit different. Time will tell if Theravance's new drug will have better results.
Sub-lingual Form of Flexeril – First Drug to Fight Non-restorative Sleep?
Cyclobenzaprine is usually used to reduce muscle spasms. So what's it doing in a fibromyalgia sleep study? Cyclobenzaprine (brand names Amrix, Flexeril and Fexmid) is ordinarily used as a muscle relaxer medication  to relieve muscle spasms and reduce pain. It's often used off-label for fibromyalgia but has no proven benefit after about two weeks.
We've seen how low dose naltrexone (LDN) has a different mechanism of action than regular dose naltrexone.  Tonix Pharmaceuticals hopes the same pattern rings true for very low dose cyclobenzaprine (VLDC). They believes a sublingual form of cyclobenzaprine will be the first drug to reduce the problem of non-restorative sleep in Fibromyalgia. (Non-restorative sleep is also the main sleep issue in ME/CFS (chronic fatigue syndrome)
Dr. Daniel Clauw, fibromyalgia expert believes the new drug might work. He stated that:
"the efficacy and tolerability profile of TNX-102 SL as demonstrated in prior clinical evaluations supports this candidate as a promising treatment for fibromyalgia."
An earlier trial found that very low dose cyclobenzaprine (1-4 mgs) before bed-time significantly improved pain, tenderness, and depression in FM over eight weeks. The trial suggested that very low doses of the drug ( it's usually prescribed for 5 mgs/3x's a day) can be used for longer periods when treating sleep in FM. An EEG indicated that significantly more people taking low dose Flexeril had increased nights of restorative sleep. The increased restorative sleep was, in turn, correlated to improvements in fatigue and reductions in depression.
Muscle spasms and tightness can often increase during sleep but the mechanism by which the drug is working appears to be different. The authors of the study suggested that the drug was affecting serotonin levels (and reducing glutamate expression) and sympathetic nervous system functioning. They noted that genetic linkages have associated FM with genes encoding receptors for these areas. Increased sympathetic nervous system functioning has been associated with poor sleep in ME/CFS.
Now Tonix has produced a sublingual form of the drug.  Tonix CEO Dr. Seth Lederman stated
"We are proud to be developing a new prescription medicine for people suffering from a condition that, despite its prevalence, remains inadequately addressed. If approved, we believe TNX-102 SL would offer a clinical profile that would be highly differentiated from currently-marketed drug products, and would be the first medicine for fibromyalgia to target non-restorative sleep."
The company is opening a large trial in 35 sites.
Cntact Mark R. Schmal via e-mail  mark.schmal@premier-research.com or + 1 512 852 6912. For a list of the 35 study locations recruiting participants go here.
Time-Release Formulation of Lyrica
A  long lasting, controlled- release formulation of Lyrica is probably furthest along of any of these drugs and it needs to be.  Lyrica will be going generic soon and Pfizer, it's manufacturer, is seeking a way to boost the sales of its top selling drug. Pfizer's bottom line has already been hurt by generic versions of Lyrica appearing in the UK and some European countries.
This formulation would allow patients to take one tablet of Lyrica a day.
Pfizer reported the results of the second of three phase III trials  in four countries of Lyrica CR in fibromyalgia in 2012. Almost 30% of the participants (28%) achieved a 50% or more reduction in pain – a good result in this disease. The big knock on Lyrica, however, has been the high incidence of side effects. When Lyrica works it works well, but side effects prevent some who might benefit from using it.
Unfortunately, nothing in the data I could find suggests the new formulation will have different side-effects  from the old formulation. Greater than 5%  of subjects experienced dizziness, somnolence, peripheral edema, insomnia, headache, fatigue, nausea, weight increased, vision blurred, dry mouth, and disturbance in attention in the recent trial.
Lyrica may be facing a stiff challenge from mirogabalin in the future.
The Missing Drug?
Pharmaceutical Processing didn't mention the Pridgen trial of Famvir and Celexicob but the phase II trial had better success than other FDA approved drugs have. Find out more about that trial here. 
Your Support Makes Health Rising Possible!