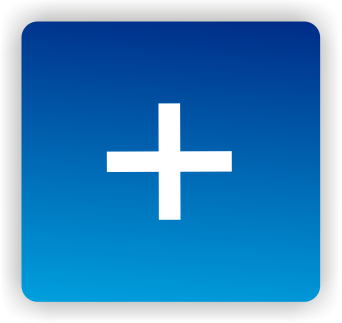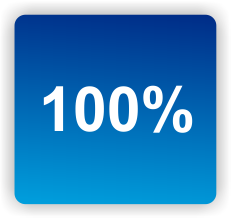 It wasn't supposed to go this way.  Daiichi Sankyo bet big, big money that it's safer, more effective version of Lyrica (pregabalin) called mirogabalin was going to be the next big thing in fibromaylgia (FM). It was so confident that it embarked on a global series of trials involving over 3,600 patients in 300 centers throughout North America, South America, Eastern Europe, Western Europe and the Asia Pacific region. Mirogabalin was going to do battle with Lyrica worldwide, and Daiichi Sankyo executives clearly anticipated winning.
They had good reason to be confident. Lyrica, mirogabalin's predecessor, binds to a calcium channel subunit that has pain reducing and central nervous system effects. Those central nervous system effects are believed to cause its rather notorious side effects.
Mirogabalin, on the other hand, binds to a calcium channel subunit believed to have strictly analgesic; i.e. pain reducing effects. In one fell swoop, Daiichi was going to produce a drug that was not only more effective but had fewer side-effects and was longer-acting than Lyrica.
One imagined that Pfizer, Lyrica's manufacturer, was not happy with the threat to its $600 million a year cash cow. It turned out that mirogabalin did meet its primary goal in shingles (post-herpetic neuralgia), a nasty, nasty disease – but Daiichi's big money was on fibromyalgia.  Unfortunately Daiichi's much larger FM trials failed to produce a statistically significant reduction in FM patients' worst daily pain score (compiled weekly) over 13 weeks. For all its problems, Lyrica has passed that test many times.
In the three 13-week, double-blind, global, phase 3 ALDAY clinical trials evaluating Mirogabalin for the treatment of pain associated with fibromyalgia, Mirogabalin did not meet the primary efficacy endpoint to demonstrate a statistically significant reduction in the weekly average of worst daily pain score from baseline to Week 13. Daiichi Sankyo
The Next Lyrica?
One wonders if the mine of calcium channel effecting drugs in fibromyalgia has finally been played out. First came Neurontin (gabapentin), then there was Lyrica (pregabalin) and now there's mirogabalin. Gapabentin enacarbil (Horizant) is a prodrug to Gabapentin which has been FDA approved for moderate to severe restless leg syndrome and shingles. Several other efforts at producing drugs in this class have failed.
Pfizer's patent on Lyrica will expire in 2018, allowing generics to enter the market. The pressure's on for Pfizer to find a replacement before then. Pfizer's apparently found an analogue for Lyrica called 4-methylpregabalin that, according to Wikipedia, has proved several times more potent in animals than Lyrica. It's apparently able to easily pass through the blood-brain barrier. No trials appear to be underway, though.
Tough Disease
The rapid approval of three drugs (Lyrica, Cymbalta, Savella)  over a couple of years in the late 2000's must have made FM seem like an easy sell. With two big recent failures (TNX-102, mirogabalin) drug companies are probably thinking differently.
The collapse of Tonix's flexeril derivative (TNX-102) was perhaps even more surprising.  Daiichi didn't do a bunch of phase II mirogabalin trials, but Tonix evaluated TNX-102 in at least four FM trials and seven other studies.  The trial indicated that Tonix did have its benefits, but it failed to reduce pain significantly in at least 30% of the FM patients taking it, and Tonix is no longer interested in it for FM.
Last year both the Synergy trial (methylphenidate/supplements) in ME/CFS and the highly touted antiherpesvirus drug CMX-001 or Brindcifovir in transplant patients also failed to reach their endpoints.
The Future
So where are we now with FM drugs? Just a few years ago five drugs were considered possible candidates for FDA approval. Two are gone and no studies are underway in two of the others (time-release formulation of Lyrica, TD-9855 – NSRI. TD-9855 is being assessed for neurogenic orthostatic hypotension.) The last man standing from that group is Dr. Pridgen's antiviral drug combination trial (IMC-1) which is slated to begin Phase III trials at the end of this year or next year. Other possibilities are popping up, however.
A new drug, ASP8062, which enhances GABA functioning, recently popped up on Clinicaltrials.gov. It's Phase II trial to establish safety and provide data on efficacy began in May of this year, and is being tested in 22 locations around the U.S.. (For more information ontact: Astellas Pharma Global Development800-888-7704 ext 5473 or astellas.registration@astellas.com
Survovexant, an intriguing sleep drug, that targets a small area of the brain (in contrast to most sleep drugs) and may have beneficial autonomic nervous system effects, is now recruiting FM patients for a trial in Michigan.
Propanolol, a blood pressure drug sometimes uses to treat postural orthostatic tachycardia syndrome (POTS), is not usually thought of as a pain-reliever, but several studies suggest it could be helpful for fibromyalgia. One FM study found that low dose propanolol reduced pain, improved orthostatic intolerance and even increased cortisol levels. Dr. Light believes propanolol may block sensory receptors that are sending too many pain signals to the brain in FM. (The trial is active but not recruiting).
The three small low-dose naltrexone (LDN) studies in FM have made a big difference but what we really need is a larger trial.  A major LDN trial (n=140) will wrap up in Norway in December.  Several transcranial magnetic stimulation trials are underway as well.
Next up – Jarred Younger tackles LDN and fibromyalgia again.