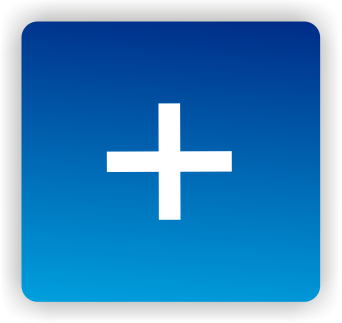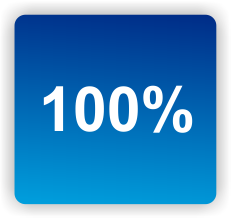 Filling the Landscape of Unmet Needs
After a successful 2017 Working Group meeting at Stanford involving dozens of top researchers, Ron Davis turned to Lucinda Bateman, and said: now you have to do the same thing with doctors.
She did. With Mary Dimmock's help, Dr. Bateman produced the first ever ME/CFS Clinicians' Coalition in 2018 and they are about to do it again – and what better place to do it than at the Bateman Horne Center (BHC) – the doctor and patient education center for ME/CFS.
The BHC likes to talk about filling the "landscape of unmet needs in ME/CFS" – a Grand Canyon-sized hole which involves doctor education. The CDC has estimated that up to 85% of people with chronic fatigue syndrome (ME/CFS) remain undiagnosed. That's a lot of sick people going to doctor's offices, getting bad advice and getting worse.
It's also a huge untapped population of people who could contribute to ME/CFS in myriad ways. When I think of them, I think of Mary Dimmock. A former pharmaceutical executive with a son with a severe case of ME/CFS, she's authored a book on ME/CFS, co-authored a paper on the disease burden in ME/CFS, and has been a driving force in many ME/CFS initiatives over the past five years – including the Clinicians' Coalition.
I think of Linda Tanenbaum. Linda had zero experience running a research foundation but she had a daughter with ME/CFS and a burning commitment to help out. Just three years later, her foundation – the Open Medicine Foundation – is helping to fund millions of dollars of ME/CFS research a year.
When I think of the many undiagnosed people out there, I think of the Mary Dimmocks and Linda Tanenbaums out there – the many talented people who could and would put their skills to work if only they had the opportunity.  I think of the Maureen Hansons and the Paul Gyres – researchers with family members with ME/CFS – who are now participating in our work.
The first step in their path to making a difference in ME/CFS took place in a doctor's office and a diagnosis of ME/CFS.
Making a Difference at the Bateman Horne Center
There's just no way around it. If we want to make real progress in this disease, we have to get diagnosis rates up, which brings up Lucinda Bateman, the Bateman Horne Center, and the Clinicians' Coalition.
Recognizing that she wasn't getting the job done – the job being relieving patients across the world – Dr. Bateman shifted gears, created the first non-profit Center of Excellence for ME/CFS and FM, and a slew of education initiatives.
The Bateman Horne Center is committed to educating doctors about how to diagnose ME/CFS, manage it, and refer patients to specialty centers. Its educational programs currently include:
The Clinicians Coalition
The two-day Clinicians' Coalition Summit for ME/CFS is not just about helping doctors diagnose and treat people with ME/CFS better – a huge need.  It's also about building the foundation for success in this field.
Suzanne Vernon, the Research Czarista for the BHC, asked how the ME/CFS research field was going to get the study participants it needs as research funding increases. She noted that the BHC had to institute an extensive new local doctor education program simply to fulfill the needs of one major ME/CFS research project.
The ME/CFS field will need many more large studies in the coming years.  In order to fill them with real ME/CFS patients, we will need to greatly expand the number of doctors who possess the ability to diagnose people with ME/CFS and that's another place the Clinician Coalition comes in.
Its ambitious goal is to influence ME/CFS diagnosis, treatment and even research on a national level. That includes:
Enhancing and growing a collaborative network of U.S. providers with strong expertise in ME/CFS.
Summarizing key diagnostic and treatment methods and the supporting peer-reviewed science and best clinical practice to inform standards of care for ME/CFS.
Building the ranks of informed physicians nationwide through medical provider educational materials and programs.
Advancing the ME/CFS research agenda with data, clinical observations, and intuition-based findings from expert practice. This feedback will include recommendations for treatment trials, identification of possible illness subsets, and observations of illness presentation.
Energetic Proactive Field
Bringing 16 doctors together to move the needle on ME/CFS diagnosis, treatment and doctor education forward is exciting stuff, but the most exciting thing for me is that it's yet another sign of the energy and proactiveness of the ME/CFS community.
People are making a difference in myriad ways. We should realize that each time we take an action – big or small – we have no idea what effect it may have. Ron Davis turned to Lucinda Bateman and said you need to do a Clinicians' Summit. She turned to Mary Dimmock, they both turned to over a dozen doctors, and here we are with the Clinicians' Coalition summit.
Check out some ways differences have been made in this community:
Boldness has its advantages. Lucinda Bateman decided she needed to do more, opened her mouth and spread the word, and now we have the Bateman Horne Center, Project ECHO, the Clinicians' Coalition and more.
Scottish Mountaineer (Steven Parker take note :)) William Hutchinson was right when he said that the moment one definitely commits oneself Providence moves too. Check out one of the most inspiring quotes I've ever seen. I first  encountered it in a Landmark Education course. 
Until one is committed there is hesitancy, the chance to draw back, always ineffectiveness. Concerning all acts of initiative (and creation), there is one elementary truth, the ignorance of which kills countless ideas and splendid plans: that the moment one definitely commits oneself, then Providence moves too.

All sorts of things occur to help one that would never otherwise have occurred. A whole stream of events issues from the decision, raising in one's favour all manner of unforeseen incidents and meetings and material assistance, which no man could have dreamt would have come his way. I have learned a deep respect for one of Goethe's couplets:

Whatever you can do, or dream you can, begin it.
Boldness has genius, power, and magic in it.