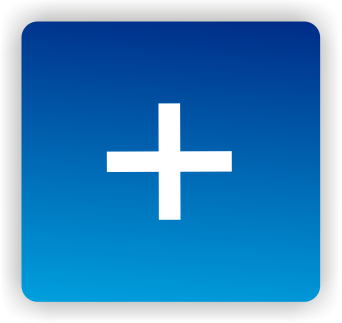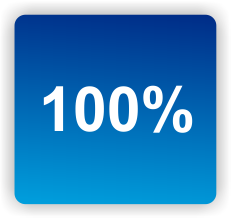 The NANDS Council Working Group for ME/CFS Research is a NINDS (National Institute of Neurological Disorders and Stroke) effort designed to get NINDS off its butt (so to speak) and accelerate the research done on ME/CFS.
It will ask NANDS – the group which controls NINDS' purse strings – to devote more resources to ME/CFS.
Containing mostly ME/CFS experts and advocates (Lucinda Bateman, Jen Brea (and her alternate Rochelle Joceyln PhD), Dane Cook, Carol Head, Tony Komaroff, Vicky Whittemore, Elizabeth Unger and others), the group has four main tasks:
To assess current NIH ME/CFS research and the extent to which it's fulfilling the opportunities present and filling in the gaps that are present as well. (That will likely be a hefty document…).
It will suggest specific goals to address those gaps.
It will consider unique opportunities that could be used to train and empower a pipeline of young and/or new investigators.
It will find ways to enhance collaboration and communication between advocacy organizations, individuals with ME/CFS, researchers, and federal agencies.
The group appears to be another step in a long running project by Vickie Whitemore and Walter Koroshetz to get us more support from NINDS.
Whittemore appeared before the NANDS Council in 2016 where she asserted that a desperate need to bolster research and increase researcher capacity existed. She talked about putting ME/CFS funding on par with funding for other disorders.  She said she was astonished to learn that no training grants to develop new researchers existed for ME/CFS. She was clearly setting the stage for this effort. The Council raised no objections to what she said.
The September Ask
Three years later, she'll be up before the Council again to argue for more resources.  Backing her up will be the report and its chair, Steven Roberds PhD, the chief scientific officer of the Tuberous Sclerosis Alliance (TSC). With Roberds, Whittemore and Koroshetz may have found an ideal person to chair the group.
Let's hope he can do for us what he did for tuberous sclerosis complex (TSC). In 2015, Roberds successfully led an effort to create a ten-year plan for TSC at the NIH (exactly what we need). He also led an effort at the TS Alliance to create a "Preclinical Consortium" to accelerate the testing of potential new treatments and a Repository to collect and share samples from TSC patients. In short, he's a long-range thinker who has some experience building up a small field.
Freedom from Fibro Summit Encore Weekend – Watch Any Presentation

Watch any of the 40-plus presentations from Dr. Murphree's Freedom from Fibro Summit for free this encore weekend. If exploring alternative health options is something for you – or if you just want to explore what's out there – Dr. Murphree's Summits provide a great overview of the possibilities this large field of medicine presents.
The Summit provides simple techniques to reduce pain and anxiety, provides updates on the latest research, diet options (one of which has helped me greatly), ways to boost energy, the latest on fibromyalgia research (my presentation), etc.
Click here to check out the encore weekend and here to see a prior blog on it. 
With those and other building blocks in place (Preclinical Consortium, Research Grants, Biosample Repository, Clinical Research Consortium, Natural History Database), the TS Alliance recently announced an ambitious plan to quadruple their fundraising and raise $56 million over the next five years.
The Group's Request for Information
The NANDS group is asking patients, advocates, health professionals and researchers for ideas to move this field forward. It will present its idea on how to do that to the NANDS Council in just five months. It's looking for your input.
Why fill out the form? For starters, the NIH measures everything, and high participation rates will help the group makes its case that this community deserves more support. A second reason is, you never know what creative idea you might have that others haven't thought of – but which might propel this field forward. A third reason is that just doing the exercise can spark some new ideas – it did for me.  And lastly – it was empowering for me to visualize a new future for this field.
Please don't feel you have to come up with something novel or respond to all the questions. (I didn't.) Your participation is what counts. You can contribute to the NANDS group's work and this field by clicking on the link below:
Participate with ME Action on this project
Meet with them for a phone call this Friday at 5 pm ET / 2 pm PT to discuss the RFI process and address questions. Register by clicking here.
Provide #MEAction with input on items 8 and 9 to be incorporated into the RFI response. Submit your responses to these two questions to #MEAction by clicking here.
The Questions Asked
If you want to check out the questions asked, they (and my responses) are below:
Please provide your perspective on any or all of the following issues related to the Working Group's charge:
The most compelling ME/CFS research needs.
Fund research which destroys the lingering misconceptions around ME/CFS that stop researcher interest in this field such as the idea that ME/CFS is caused by deconditioning or malingering and promote research which highlights the effect exercise has on the ability of people with ME/CFS to produce energy. Do this in part by funding large two-day exercise studies which a) settle the deconditioning issue once and for all and b) highlight the perhaps unique depletion of energy during exercise in ME/CFS. Getting this information out is a potential game-changer because it strikes at the core misconceptions regarding ME/CFS and it dramatically presents ME/CFS as a unique, energy-depleting disorder.
Firmly establish that neuroinflammation is present.
Explore the neuro-immune-energy interface.
Further explore the effects of exercise more using one-day, and invasive CPET tests.
Fund burden of illness studies. If possible include fibromyalgia, migraine, IBS, POTS and other "invisible" diseases which mainly effect women, produce large amounts of fatigue and pain, and are prevalent – and get very little funding from the NIH – as a way to highlight an entire realm of common diseases that the NIH is essentially ignoring.
Strategies for overcoming scientific challenges or barriers to progress in ME/CFS research
Create a 10-year strategic plan which includes performance metrics. This will provide a sense that ME/CFS is not the Wild West, that field is organized, is populated by credible, serious researchers, has a direction and will be supported by the NIH.
Produce an RFA targeting the neuro-immune-energy production matrix in ME/CFS.
Get over the diagnosis hump by producing an RFA or other funding mechanism that focuses on new diagnostics for ME/CFS such as the nanoneedle, microbiome, metabolomics, etc.
Update the IOM report.
Produce a new "IOM" report targeting gaps in research.
Retire the most ineffective idea ever in ME/CFS – Trans-NIH Working Group – and move ME/CFS into NINDS
Continue to highlight ME/CFS in Directors blogs and other publications that NIH researchers read.
Emphasize that people with ME/CFS are burning to participate, are very thankful for research done on their behalf, and, instead of being problems, are probably the most appreciative study participants one could find – and have researchers attest to those facts. They simply want biological research done.
Potential research resources, tools, and/or materials that could help advance ME/CFS research or enable early career investigators and senior investigators new to the ME/CFS field to more easily conduct research.
Relevant considerations and strategies for clinical ME/CFS research, including the development and validation of data standards and outcome measures.
When exercise tests are included require the use of maximal exercise tests.
Overcoming challenges or barriers to establishing a career in ME/CFS research for early career investigators and those new to the field.
Find ways to get across three facts: a) that this field provides young investigators the rare opportunity to make a major difference in a major disease; b) gets across that this is a growing, exciting field and c) that it is possible to be successful in it. Don't waste your time going after conservative minded young researchers; target adventurous young researchers who are burning to make a difference.
Have Jarred Younger communicate how he managed to successfully create an ME/CFS/FM research center.
Have Nancy Klimas and Ron Davis communicate the interest they've seen from young researchers.
Create an "Innovation Reward" for young and/or new researchers who provide the most innovative ideas for work in ME/CFS.
Have Francis Collins and Walter Koroshetz continue penning blogs emphasizing their support for ME/CFS and the opportunities present.
Provide funds for successful senior researchers such as Ron Davis, Ian Lipkin and Nancy Klimas to bring young researchers into the field.
Approaches to strengthen research and career training for ME/CFS investigators.
Identifying related scientific areas that may be relevant to ME/CFS and strategies for establishing collaborations with experts in those areas to help advance ME/CFS research.
Produce a Cross Institute Multidisciplinary multiyear Fatigue Initiative including RFA's and Conferences to create interest and facilitate collaboration.
Emphasize how fatigue is a core symptom in many diseases, how little is known about it, the great need to learn more about it, and how ME/CFS – one of the most functionally disabling diseases on the planet – provides a unique opportunity to unlock much that is unknown about fatigue.
At a minimum, fund a four-five day Fatigue Conference to bring researchers from across the spectrum to learn from and interact with and form collaborations with each other.
Give VIcky Whittemore more funding and assistance to carry out her job.
Approaches to reduce barriers that prevent individuals with ME/CFS from participating in research. For example, these might be logistical challenges, such as difficulty traveling to a study site, or might be because of an unwillingness to undergo certain types of research protocols.
Patients have proven that they will do everything they can – they will go above and beyond what others will – to support research. Some ideas:
Always make sure there is a comfortable place to sit or better yet lie down. If a procedure can be done sitting or lying down, do that. Provide plenty of rest breaks. Ask the patient how they are doing. Provide plenty of liquids. Provide access to nutritious, low sugar, non-processed, gluten and dairy free foods. At the end of a study offer a saline IV if possible – particularly if exercise is included.
The biggest problem, though, may be not having enough patients, given the paucity of ME/CFS experts to fill research studies as the research field grows. Kill two birds with one stone – increase patient participation and low diagnostic rates by using the Bateman Horne Center's recent experience filling a large study to create a template or guide to other groups on how to find patients. Recognize the need to do that include the funding to do so in research grants.
Find a way to support and emphasize the findings of the Clinician's Coalition
Strategies for increasing ME/CFS research collaboration and communication between relevant stakeholders.
Share, share, share, Have the NIH funded research centers collaborate with the Open Medicine Foundation and its 3 research centers, Nancy Klimas and her work at Nova Southeastern, Jarred Younger and the University of Alabama, Birmingham, and other investigators doing large amounts of work on ME/CFS.
Expand the field of stakeholders to include all serious fatiguing disorders. Fund a review in a journal which examines the fatigue findings in all fields.
Find a way to support the IACFS/ME's fatigue journal through editorials, studies, ?….with the recognition that it is the only Fatigue journal present.
Other approaches that may improve the overall field of ME/CFS research
Support clinical trials that makes sense such as Nancy Klimas's model-based approach to ME/CFS. This trial is not only innovative, but it opens a entirely new approach to finding treatments for diseases. The NIH should fund Klimas, not because of ME/CFS, but in order to assess the effectiveness of her novel model-based methodology for finding treatments for disease.  (Isn't the NIH committed to being a leader in innovation?)
Cortene also presents a new drug, a novel hypothesis for ME/CFS, and now they have data. Why wouldn't the NIH be interested in supporting at least some funding for a trial like that?
Another Link to the Questionnaire
If you fill out the questionnaire feel free to also post your answers or suggestions below.