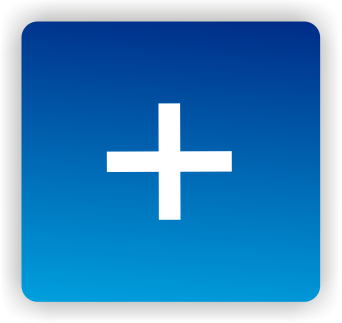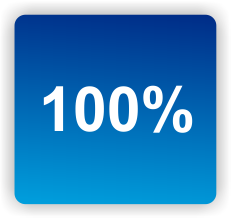 Neglect is embedded in our history. It's hard to have a conversation without someone mentioning the neglected funding, the doctors who don't get it, the lack of treatments, the unheeding friends or family; i.e. the things we as a community don't have – which so many others do
That neglect meant that when someone with ME/CFS fell on really hard times, they were mostly on their own. As you'll see, that didn't sit right with Erica Verrillo. She wasn't sure what to do – but felt she had to do something – and so she did. She created the American ME and CFS Society and its Financial Crisis fund for M.E..
That fund – supported entirely by donors – is about giving people with ME/CFS in need small or big things that can make such a difference: some new clothing, a medical bill paid, the means to keep the heat or phone on, a wheelchair to get around, a security deposit to get into an apartment.  As much as the physical help AMMES provides, the recognition that someone cares is probably just as important. The sense of aloneness and isolation that so afflicts people with this disease is lifted.
As Erica and AMMES do their spring fundraiser, I asked Erica about her motivation for starting AMMES and its Financial Crisis Fund. I loved her refreshing honesty. What do the vast majority of us do when facing something that seems too overwhelming to take on? We retreat! And she did! And then, at some point she moved forward and because of that, people with ME/CFS in need are being helped.
What was your motivation for starting AMMES?
The very first email I received when I launched the website for my book seven years ago was from a woman in dire straits. She was severely ill with ME/CFS and had lost her job. And she was about to lose her husband. She ended her email with a plea, "Help me, please help me, dear god, someone please help me." It was a cry of utter desperation.
I had three choices: 1) Answer the letter with sympathy and understanding; 2) Try to find some help for this woman; 3) Ignore the email.
I chose option number three.
When faced with a crisis, especially someone else's, for which we feel wholly inadequate, the most common response is to do exactly what I did – namely, nothing. What can we say? What can we do? How many of us are trained in crisis management? I certainly wasn't.
That email has stuck with me throughout the years. I have repeatedly come back to the thought that perhaps I could have done something, anything, to help her. It turns out there was something I could have done. I couldn't solve this woman's problems, but I could have listened and responded. The next incoherent desperate email that came my way (there have been many), I had learned my lesson. I responded with sympathy and understanding. The woman replied, no longer incoherent and rambling, and said, "Thank you for listening."
It was so simple! All I had to do was listen! But there was another step. People started asking me concrete questions: "Where can I find a doctor?", "What treatments should I take?", "Where can I get reliable information?". So, I began referring people to various helpful sites, and expanding my own site. After a few years, with these requests continually streaming in, I realized that it was time to set up an organization for patients – one that would address their on-the-ground needs.
The American ME and CFS Society (AMMES) was founded as a way to answer some of the questions patients had been asking me through the years. It helped that I had already written a couple of books on the subject, so I was able to adapt a lot of information from what I had already written. My six years of experience as a ProHealth editor also served me well. I uploaded over 3,000 abstracts from the PubMed database, set up interactive databases for doctors and treatments, and wrote 60,000 words to cover all the basics. I designed a logo and a website, and hired (and fired) quite a few graphic artists, web developers, and designers. I worked with lawyers to get nonprofit status. It took two years. When the site was launched in 2016, I thought I was finished!
I wasn't.
How did you come up with the idea of a financial crisis fund?
I got an email from an advocate in 2018 telling me about a fundraising competition, and asking if I would enter AMMES. Of course! But there was no category for anything we had on the site. I had to think of something practical. So, I posted a clip of an interview I had done with Llewellyn King in which I talked about homelessness among severely ill patients. The next logical step was to design an aid program for destitute patients. Before I fell ill, I'd run a nonprofit for Central American refugees, so I already had a good idea how to form a crisis fund. And that is how the AMMES financial crisis fund was born – like most births, quite by accident, but to a uniquely qualified mother.
A year has gone by since the inauguration of the AMMES financial crisis fund. In the course of a year, we have raised, and spent, $46,490. Most of that money has been dedicated to preventing evictions. In one case, a person who contacted us had already been evicted and was facing a night in his car, which would have killed him. (That is not an exaggeration. He was evicted on December 31st, in Illinois.) AMMES has also paid medical bills, including the co-pay for a wheelchair, food bills, utility bills (usually overdue, and in danger of being cut off). We helped purchase a bed for a patient who was sleeping on a couch, a microwave, and shoes for a patient who only had flip-flops to wear.
In short, we are attending to basic needs, things nobody in this country should go without. Nobody should be homeless, or hungry, or not have adequate clothing. These are the basics of survival.
So why is it so difficult to raise money for this cause?
To put it bluntly, helping sick people stay in their homes is not "sexy." Nonprofit grants that get funded are for things like playgrounds for inner city kids, music programs, animal shelters, urban gardens. All of these provide a sense of accomplishment for those who donate. There is no feeling that a problem has been solved when people donate to help with an ongoing crisis. In fact, when I asked why something similar to what I was doing had never been done for the ME/CFS community, the answer was: "It would be a bottomless pit."
The person who made that statement wasn't wrong. Dealing with poverty is a bottomless pit. As long as there are poor people there will always be a need. But looking at the problem realistically, everything is a bottomless pit. Research into ME/CFS is a bottomless pit. Over the decades, research into ME/CFS has absorbed millions upon millions of dollars. Yet, for all the assurances that there will soon be a cure, that day has not come. More millions are needed. But nobody feels that research is a bottomless pit that does not deserve funding.
The fact that a need is ongoing does not mean it is not worth supporting. If we can save one person's life – as AMMES has – that alone is cause for celebration. It means that there is one fewer death from ME/CFS. And I am absolutely positive that given the desperation of some of the people who have come to AMMES for help, we have prevented suicides as well.
When it comes to saving lives, there is no number that makes a project not worthwhile. Every life counts.
AMMES is currently running a Crowdrise fundraiser. Please DONATE. We spend every penny on patients in need.
https://www.crowdrise.com/o/en/campaign/american-me-and-cfs-society
What do you envision for AMMES in the future?
For starters, I would like to see every ME/CFS organization in the country make a substantial yearly contribution to the AMMES financial aid project. We all know how devastating this disease is, yet the devastation of poverty-stricken patients gets short shrift. Each organization that even mentions the fate of severely ill patients should earmark funds for ensuring that those patients do not die in the streets, or go hungry, or suffer from lack of heat in winter, or clothing. It doesn't matter that we cannot help every single one of the patients who find themselves in desperate straits, we have a moral obligation to help as many as we can.
Another project that we are in the process of launching is a Craigslist-type of service, where people can connect online to offer free goods and services, post jobs, rides needed, and sign up to be Buddies. The buddy system is something we badly need as a community. We can make friends on Facebook and connect through other social media, but there is nothing like one-to-one contact. Buddies are people with ME/CFS who correspond with their ME/CFS "pen pals" via email. It's personal, it's warm, and it's the next best thing to having a supportive friend over for tea.
Finally, I would really like to see some healthy relatives and friends of ME/CFS patients step up to the mat and join the AMMES board. So far, I have worked on AMMES alone. I need help, preferably from someone who is a social worker and can provide long-term solutions for our applicants. AMMES could also use a person who can raise funds for us. All nonprofits face a perpetual battle for funding, but in our case, we are forced to turn away sick people who are about to lose their homes when we run out of funds. Which is now.
Melinda Gates, if you are listening, please donate a couple hundred thousand dollars to AMMES. Everybody else, ten bucks will do.
Please DONATE. We spend every penny on patients in need….
Update: A generous donor has offered a matching donation of $1,200. If you donate now, your donation will be doubled."
___________________________________________________________________
I just added my little bit of support.  Go to the AMMES Financial Crisis Crowdrise Fund to add yours.