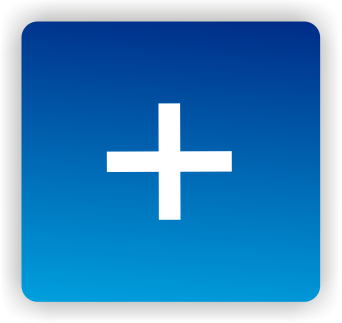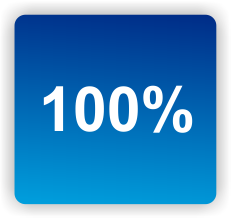 It took Tony Komaroff over thirty years to get this done but it may have been worth it. Komaroff, Harvard doctor, researcher and ME/CFS advocate, has been studying, writing about and advocating for ME/CFS research since at least 1987 when he was the senior author on no less than four studies.
Over his long research history, he's examined pathogens, the immune system, brain scans, hormones, the autonomic nervous system, cognition and others. His huge 1996 "health status" study demonstrated that people with ME/CFS were more functionally inhibited than people with congestive heart failure, type II diabetes mellitus, heart attack, multiple sclerosis, and depression. All in all, Komaroff has co-authored over 80 studies on ME/CFS.
Only three times has he been able to get something published in JAMA. Ironically, his first "ME/CFS" study – on chronic Epstein-Barr virus – way back in 1987 landed in JAMA.  Except for a comment he got published in 1997, that was it until this year when he got "Advances in Understanding the Pathophysiology of Chronic Fatigue Syndrome" article published.
Komaroff's been doing overviews of ME/CFS for years. In 2015, he scored a coup when he got "Myalgic Encephalomyelitis/Chronic Fatigue Syndrome: A Real Illness" published in the most widely read general internal medicine journal – the Annals of Internal Medicine.
This is different – this is JAMA, the flagship journal of the American Medical Association – "the professional organization for physicians in the United States." Reportedly "the most widely circulated general medical journal in the world", JAMA is not a specialty journal; it doesn't focus on neurology or immunology – it's a general medical journal aimed primarily at doctors and medical students.
It gets around. JAMA states that its Impact Factor (51.3) is one of the highest in medicine and science, that its website gets almost 25 million visits a year, and that it has more than 750,000 followers on Twitter and Facebook.
Getting this article published in JAMA means more than quite a few doctors and medical students are getting a new view of ME/CFS.  It also means the editorial staff of JAMA believes Komaroff's message – that ME/CFS is a real disease – has merit and that doctors should be exposed to it – a good sign. Komaroff wrote:
JAMA's "published very little about ME/CFS over the years, but are warming to the subject. They probably are the most widely read English language medical journal in the world, and so their interest is important. The implicit message of the article is that there is a complex underlying biology to ME/CFS and that health authorities are taking it very seriously—which will probably come as a surprise to many readers."
JAMA now knows that it has good reason to "warm" to ME/CFS. Komaroff's article is not just beating the competition –  it's blowing it away.  The 27,000 plus views it's had over the past four days are far and away the most of any recently published article. Right now, Komaroff's article is about 10,000 page views ahead of its closest competitor with most  JAMA articles getting around 3-5K views.
Update: as of July 19th the article has received over 57,000 page views, which according to an analysis of the articles appearing on JAMA in 2018, would – just two weeks after its publication- would put it in the top ten most viewed articles of that year.
This is despite the fact that the article is not easy to find. It was published online on July 5th (not in the official JAMA editions on July 2nd/9th)  yet readers are still flocking to it. The article is now highlighted in a box marked "trending" – which will undoubtedly get it more views.
The Article
The article is not long but it is impactful. Komaroff smartly refers to the 2015 Institute of Medicine report on ME/CFS, produced by an institution that the doctors/medical students reading this article will know, appreciate and presumably trust. Komaroff has the doctors and medical students know that this report concluded that "ME/CFS is a serious, chronic, complex systemic disease" that affects up to an estimated 2.5 million people in the United States, and causes from $17 billion to $24 billion in economic losses annually in the U.S.
As to the idea that ME/CFS is not a real disease – well, many of the tests doctors used in the 1980's when ME/CFS first leapt onto the scene in a big way (and the tests that doctors still use today) couldn't find anything wrong. Many doctors concluded that meant there really was nothing wrong, but Komaroff asserts that the results of the next 3 decades indicate that it was the tests that were wrong (and the doctors who put too much faith in them) – not the patients.
The overwhelming weight of scientific evidence over the past three decades suggests that something has gone wrong biologically in ME/CFS. Most of the tests, which have done that, though, cannot be accessed in doctors' offices.
Komaroff then quickly spins through the abnormal findings – the autonomic and central nervous system, metabolic, immune, hormonal and exertion findings.  Thankfully, he includes the inability to repeat energy production levels on the second day of a two-day exercise test. (Unfortunately, the uniqueness of that finding did not make it into the paper.)
Unifying Models
It's in the Unifying Model section that things gets really interesting.  Komaroff has always been conservative. He's careful, he doesn't go out on limbs – and that's been helpful at times and at times not. Komaroff, for instance, signed off on the chronic fatigue syndrome  name in 1988 (it was called chronic Epstein-Barr virus syndrome), he voted against approving Ampligen for ME/CFS (he wanted more studies – which he must have known were not likely to happen – and six years later, haven't happened and aren't likely to), and his support of Bill Reeves and the CDC when they were under attack all showed just how conservative he can be. That innate conservatism, however, has also probably enabled him to be a bridge to the outside research world. It's possible Komaroff is the only figure that could have gotten this paper into JAMA.
That made the first part of the first sentence in the unifying hypothesis section really surprising:
"What if ME/CFS reflects the activation of biologically ancient, evolutionarily conserved responses to injury or potential injury, a pathological inability to turn these responses off, or both?"
Komaroff – our conservative liaison to the medical community – has clearly bought into Naviaux's dauer hypothesis.  Two paragraphs later, he devoted a full paragraph to it, and overall, about 10 percent of this short paper – Komaroff's outreach to the medical community – is focused on it. He clearly wants doctors to know it's possible ME/CFS patients are stuck in some kind of hypometabolic, hibernation-like state.
The other model Komaroff presents ends up in a similar state.  In that model, neuroinflammation activates a fatigue nucleus in the brain which basically tells the body to shut down. That neuroinflammation could be triggered by any number of things – a herpesvirus infection in the brain, autoimmunity, neurotoxins, a breached blood-brain barrier, inflammation in the periphery that's tweaking the vagus nerve (aka VanElzakker), gut inflammation and/or chronic stress. Each of these may be present in ME/CFS but in different individuals.
Or, the worm may be in play. Komaroff suggests people with ME/CFS may have gotten stuck in the ancient biological state of metabolic shutdown seen in the state of dauer that the Caenorhabditis elegans worm enters into, or the state of hibernation that some animals enter into during times of stress. Functionality flies out the window as the animal hunkers down and simply tries to survive.
(As the same end point is reached in both the neuroinflammation and the dauer hypothesis, who's to say (other than perhaps Bob Naviaux :)) that the activation of the fatigue nucleus that Komaroff presents in the first model doesn't also occur when humans, if they do, enter into a dauer state.)
If Komaroff was aiming at perking up some eyebrows, he surely succeeded. His neuroinflammation hypothesis will undoubtedly ring bells with many of the doctors, etc. who've read Komaroff's article over the past couple of days.  Few, on the hand, will have heard of dauer, or will have ever thought to possibly connect ME/CFS with a state of hibernation. (Compare the 27,000 plus views Komaroff's article has had to the 4800 views the last JAMA publication on ME/CFS in August, 2018 had.)
The article's Altmetric social media score shows that Komaroff's ME/CFS JAMA article is scoring in the top 5% of all research articles.  JAMA, like all medical journals, likes to know that its articles are being read. The more attention given to a subject, the more likely JAMA will revisit it again – and, of course, with its wide reach into the probably the most ignorant branch of our medical establishment – doctors – JAMA is one place that we really want ME/CFS studies to show up on. Please visit the original article here (no need to read it if you don't want to) and share it via tweets, Facebook and other social media outlets.
In another sign that JAMA is coming around, on July 9th in its Biotech Innovations section, JAMA also published a short review of the ME/CFS nanoneedle study "Biomarker Test for Myalgic Encephalomyelitis/Chronic Fatigue Syndrome" that was recently published in Proceedings of the National Academy of Sciences. Please visit that article and pass it around as well.
Health Rising – a Vital Source of Information
Keep Us Rocking As Well
GIVE A ONE-TIME DONATION
GIVE MONTHLY

HEALTH RISING IS NOT A 501 (c) 3 NON-PROFIT