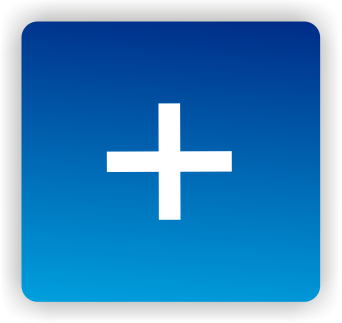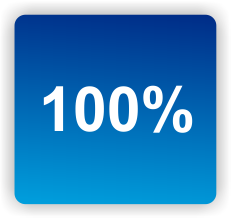 Beginnings
In 2016, Vicky Whittemore asserted before NANDSC (the National Advisory Council for the Institute for Neurological Disorders and Stroke (NINDS)) that a desperate need existed to bolster research for chronic fatigue syndrome (ME/CFS). (NANDSC Council is the council through which all funding awards at NINDS, including research grants, training grants, and career development awards as well as initiatives, must pass.)
Whittemore talked about the need to put ME/CFS funding on par with funding for other disorders, the need for training grants for new researchers, etc. and noted how few doctors were able to treat the disease. The goal was simply to get the Council to agree to the possibility that ME/CFS needed more funding. Without that agreement, it would have been impossible for Whittemore to lay the groundwork to formally ask for more funding.
The NANDSC ME/CFS Working Group
Thankfully, the Council unanimously agreed and the groundwork was laid for the NANDSC Working Group on ME/CFS to proceed. This was apparently quite a feat as the NANDSC web page mentions only one working group in NINDS – the one on ME/CFS! Containing mostly ME/CFS experts and advocates (Lucinda Bateman, Jen Brea (and her alternate Rochelle Joceyln, PhD), Dane Cook, Carol Head, Tony Komaroff, Vicky Whittemore, Elizabeth Unger and others), the group has had four main tasks:
To assess the extent to which the current ME/CFS research program is fulfilling the opportunities present in this field and filling in the gaps.
To suggest specific goals to address those gaps.
To propose unique opportunities that could be used to train and empower a pipeline of young and/or new investigators.
To find ways to enhance collaboration and communication between advocacy organizations, individuals with ME/CFS, researchers, and federal agencies.
Three years after Whittemore's presentation, we're at a possibly pivotal date for ME/CFS. With Francis Collins promising no new money or resources from the NIH at large in the near future, this effort is focused on NINDS.  It's our one big chance to make movement within the NIH over the next couple of years. (Outside efforts  to get Congress to force the NIH to change are continuing.)
The fact that every funding decision at NINDS (and the other Institutes) is in the hands of an Institute Council highlights how little power administrators like Francis Collins and Walter Koroshetz have. Since these Councils most likely contain no ME/CFS researchers or people affiliated with chronic fatigue syndrome, convincing them to devote more resources to ME/CFS is clearly an uphill battle. The inability to enroll the Councils in the necessity of more funding for ME/CFS is probably why the Trans-NIH Working group has been such a failure over the past almost 20 years.
NINDS may be different, though. Behind the leadership of Vicky Whittemore and Walter Koroshetz, NINDS has led the renewed NIH effort on ME/CFS.  NINDS is the only Institute to put the time and money together to produce a report on moving ME/CFS forward.  If we're going to break through in any Institute, it's going to be NINDS.
The Big Ask
NANDSC meets three times a year and is composed of twenty members, only one of whom has any association with ME/CFS that I can tell.  That one person, Steven Roberds, is an important one, though.
Stephen Roberds, PhD is the chief scientific officer of the Tuberous Sclerosis Alliance (TSC).  In 2015, Roberds successfully led an effort to do for TSC exactly what we need for ME/CFS – create a ten-year plan for TSC at the NIH. A dynamic leader, he led an effort to create a "Preclinical Consortium" to accelerate the testing of potential new treatments plus a repository to collect and share samples from TSC patients at the TS Alliance. With those infrastructure needs in place, the TSC announced an ambitious plan to quadruple their fundraising and raise $56 million over the next five years. In short, Roberds is a big picture, go for the gusto type leader whose goal is to rapidly transform the TSC field.
For the past year he's been chairing the NANDSC group on ME/CFS. Roberds, Whittemore, etc. will ask NANDSC to "approve the report" at approximately 1:20 pm EDT.  The report itself will be posted tomorrow morning on the NIH's website prior to the meeting.
Vicky Whittemore stated that, "The report lays out several gaps/opportunities in research on ME/CFS and provides strategies to address these gaps/opportunities." and that, "The next steps needed will be described in the presentation at Council in open session on 9/04 at 1:20 pm ET."
Council approval of the report would give Director Koroshetz the leeway to proceed on the report's findings at NINDS. Vicky Whittemore reported that if the report is approved the Trans-NIH Working Group – which includes members of all the Institutes – will use it as a framework to move ME/CFS forward with the other Institutes. A meeting to start that process has been scheduled.
The Council Vote
NANDSC voted unanimously to approve the Working Group's report on the need for a strategic plan for ME/CFS. 🙂
More on what's next coming up.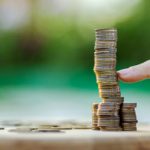 If finding out about cutting-edge research and treatments in ME/CFS, fibromyalgia, long COVID, and related diseases is helpful for you, please support Health Rising in its 2021 year-end fundraising drive.
Paypal, checks, Amazon gift cards, or even bitcoin work for us.
Like this blog? 
Make sure you don't miss another one by registering for our free ME/CFS and Fibromyalgia blogs here...