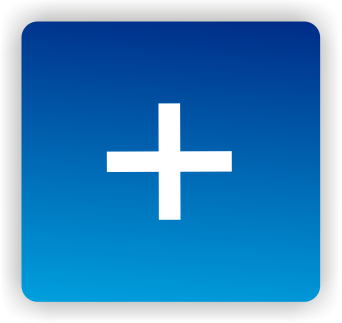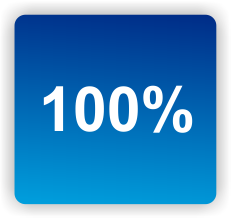 Could COVID-19 – with as much devastation, pain and suffering that it's caused – have a silver lining for chronic fatigue syndrome (ME/CFS)? A brilliantly written Washington Post article, "Researchers warn covid-19 could cause debilitating long-term illness in some patients", by two ME/CFS sufferers – Brian Vastag and his wife, Beth Mazur – suggests it just might.
Vastag, once again, has popped into the media mainstream at a crucial moment for ME/CFS. Vastag's hard-hitting Washington Post Op Ed., "I'm disabled. Can NIH spare a few dimes?", which took the form of a letter to Francis Collins, put the NIH director on the hook for the neglect shown ME/CFS, and helped garner support for the NIH ME/CFS research centers. That letter was featured in a major Atlantic piece on ME/CFS, and an NPR segment on ME/CFS.
Hopefully, this one will make a difference as well. The Washington Post is visited by 80 million people every month, and the current article has been picked up by at least five major media outlets thus far. (Update – as of the afternoon of the 31st, the article has alsomade it to press outlets in Seattle, Portland, India and Thailand!)
Something's changed over the past month, with the result that NIH is actually getting a bit involved. A month or so ago, I heard that the NIH was not doing any extensive post COVID-19 studies.
Now it seems at least one aimed right at ME/CFS is in the works. The article reports that Avindra Nath – the head of the NIH's Intramural ME/CFS study – is "gearing up" for a similar COVID-19 study and plans to bring COVID-19 survivors into the hospital this summer to study them.
Nath's COVID-19 study is probably not that big, but is potentially very important as Nath, over the past three years (yes, three years!) has surely gathered hordes of data points on ME/CFS patients, and has surely been learning what to look for. (Nath's stated focus on energy production in the COVID-19 study suggests that he is finding energy production problems in ME/CFS.)
If Nath can replicate his ME/FS findings in post-COVID-19 patients, and the expected wave of COVID-19-triggered ME/CFS shows up, ME/CFS could get hooked into a major health concern and a hot media topic at the same time.
If there was any researcher we wanted involved, it would probably be Nath – a well respected, NIH post-infectious disease specialist and neuroscientist who's become immersed in ME/CFS. His results will be heard.
With continuing media coverage and more articles like this one – this is at least the third article on problematic COVID-19 recoveries to show up in a major media outlet thus far – the NIH may be forced to do what it's never done before: a) take post-viral disease studies seriously; and b) fund more ME/CFS work. If a worst case scenario occurs and between 50-70% of U.S. residents catch the coronavirus, millions of Americans could come down with ME/CFS.
What a perfect time for a funded RO1 grant opportunity to study the effects of post COVID-19 – and learn about ME/CFS this is.
The other study the article brings to light, the IMPAAC study, is a very large (n=2000), longitudinal (1-year) study whose focus on hospitalized patients – who could remain ill for a number of reasons – means its link between post-viral problems and ME/CFS is going to be tenuous. The study's deep dive into the immune system could, though, go quite a ways to help us understand more about how the immune response to an infection can go awry and result in long-term disability.
"By analyzing the immune responses of a variety of hospitalized patients, researchers aim to better understand at an immunological level why some cases of COVID-19 worsen while other patients recover. For example, researchers may be able to determine if antibodies develop at a different rate in people who experience severe symptoms of COVID-19, if specific antibodies or other immune components are associated with a faster recovery, or if they are necessary to clear the virus from the body."
The study's focus on assessing cytokines will surely assess whether cytokine storms early in the illness play a role.  Past cytokine studies in post-viral illness have had mixed results, but some sort of, perhaps, mini cytokine storm early in the illness makes sense given that severe symptoms during an infection are associated with having a higher risk of coming down with ME/CFS.
Mady Hornig at Columbia University is also going to follow COVID-19 patients with neurological symptoms in a population group (minorities) that sorely needs study to see who develops ME/CFS. No word yet on the extent of the study.
Solve ME will be tracking how people with ME/CFS do after COVID-19 in the You + M.E. Patient Registry that will be launched soon. In a nice touch, it's also established partnerships with established COVID-19 registries and apps to include questions that ask participants whether they have developed post-viral ME/CFS-like symptoms. If they answer yes, they will be referred to You + M.E. so they can provide more comprehensive information.
Plus, there's the OMF Ron Davis COVID-19 ME/CFS study that's attempting to get right to the heart of the matter and uncover the molecular changes that occur as someone fails to recover from COVID-19 and comes down with ME/CFS.
Hopefully these are just the beginnings of a massive effort to study COVID-19.
Other Potential Benefits – More Allies, Better Doctors
Other benefits from the COVID-19 pandemic, including more allies and more doctors who get it about ME/CFS, may accrue.
The word about post COVID-19 turning into ME/CFS is getting around. Post COVID-19 recovery groups appear to be well aware of the potential ME/CFS link, and should, over time, turn into important allies. The Washington Post article mentioned the Body Politic group which ran a survey showing that many coronavirus symptoms overlap with those of post-viral fatigue syndrome. The group's analysis suggests that just 20% of coronavirus survivors in the group can expect to be symptom-free after five months.
One person having trouble recovering from COVID-19 recently commented on the "Given What You Now Know, What Would You Have Done Differently With Chronic Fatigue Syndrome (ME/CFS) and/or Fibromyalgia" post that she was thankful for the advice ME/CFS/FM patients gave.
"Thank you so much to all those who have commented on this thread. I came across it as I have post-viral fatigue like symptoms after contracting COVID-19. Your stories, and others I have heard similar, have helped convince me I need to rest and not try to "push through." Thank you x a million!
Ron Davis pointed out that if doctors get the message to look out for post COVID-19  symptoms, COVID-19 could become the biggest educational tool ME/CFS has ever had. Even though perhaps 5-10 percent of significant infections turn into post-viral fatigue and perhaps ME/CFS, it's been a hidden, tucked away and neglected issue for decades.
"If you point out the fact that you might not ever get over covid-19, it'll put people's attention on this problem, We need doctors to be reading covid-19 information and be on the lookout for people who never get well. I think that's extremely important."
The opportunity now is for a bright light to finally be shown on the potentially devastating, long term effects of an infection. Vastag and Mazur closed the article with just that thought.
"Given the historical neglect of ME/CFS — very few medical students even learn about it — many physicians and researchers who follow covid-19 patients may think they're discovering a new phenomenon in the patients who are slow to recover. Instead, they'll be rediscovering a common illness that's been known, and neglected and afflicting many people — for decades."
Update – Check out Ed Yong's superb Atlantic article "COVID-19 Can Last for Several Months" on the difficulty recovering from COVID-19 which mentions ME/CFS.