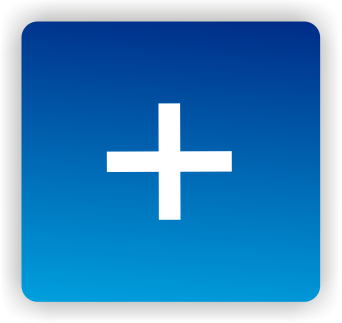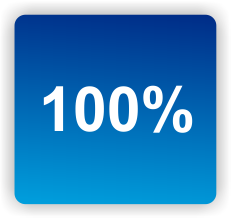 Last week Health Rising highlighted one role that #MEAction, in its capacities as a superb communication resource, provides: outreach to the scientific community. Today we focus on a surprising side of MEAction: as a generator of scientific data. MEAction doesn't have the money to do biological research, but it does have access to a large population and access to researchers. With the Chronic Illness Survey Adventure, it's combined the two to bring something unique to ME/CFS and the complex illness field it's embedded in.
Casting a Wide Net
The survey is casting a wider net than any survey I can remember. As many of us know from personal experience, ME/CFS doesn't stop at "ME/CFS" but is enmeshed in a wide variety of other conditions. That fact, though, is almost totally ignored when it comes to research efforts.
Despite the fact that postural orthostatic intolerance syndrome (POTS), for instance, is quite common in ME/CFS, you can probably count the number of studies that assess the similarities and differences between both disorders on the fingers of one hand. Even fibromyalgia patients are rarely included in ME/CFS research studies and vice versa.
The fact that a melange of conditions (fibromyalgia (FM), postural orthostatic intolerance syndrome (POTS), irritable bowel syndrome (IBS), long COVID, hypermobility Ehlers Danlos Syndrome (hEDS), mast cell activation syndrome (MCAS), migraine, etc.) overlap in a kind of complex disease soup suggests that similar processes are at play in them. Research into that, however, is in its infancy.
It seems that a connective tissue cluster, for instance, must be present in ME/CFS, POTS, etc., but no one, to my knowledge, has done the work to determine what it looks like. Many of us know about hyperflexible joints and craniocervical instability, but other, more subtle connective tissue problems exist. I, for instance, don't have any evidence of hyperflexible joints – quite the opposite – but I do have a connective tissue condition called pectus carniatum. On what branch of the connective tissue cluster do I fit, I wonder?
The survey results, ultimately, will provide an opportunity to link genetics and biological data to a more fine-tuned understanding of symptoms that flow through this massive complex disease group. Its ability to illuminate heretofore unknown symptom clusters could lead to some interesting treatment opportunities for people who never dreamed that "x" drug might work for them.
Packed with Bona Fides
The Symptom Cluster Characterization in Complex Chronic Disease (or SCCCCD?) (better known as the Chronic Illness Survey Adventure) was created by MEAction's Director of Scientific and Medical Outreach, Jaime Seltzer, in collaboration with Mady Hornig MD, and Peter Robinson MD at the Human Phenotype Ontology Project at Jackson Labs.
Freedom from Fibro Summit Encore Weekend – Watch Any Presentation

Watch any of the 40-plus presentations from Dr. Murphree's Freedom from Fibro Summit for free this encore weekend. If exploring alternative health options is something for you – or if you just want to explore what's out there – Dr. Murphree's Summits provide a great overview of the possibilities this large field of medicine presents.
The Summit provides simple techniques to reduce pain and anxiety, provides updates on the latest research, diet options (one of which has helped me greatly), ways to boost energy, the latest on fibromyalgia research (my presentation), etc.
Click here to check out the encore weekend and here to see a prior blog on it. 
The Human Phenotype Ontology Project has been digging deep into symptoms of rare diseases and pairing them with genes for years, but Seltzer reported that it's now moving onto more complex, common diseases such as the "ME/CFS complex". This group excels in producing algorithms that capture sets of symptoms – and matches them to genetic findings. It would be surprising, given the involvement of this group, if clusters of symptoms didn't pop out that we currently have no idea exist, and which provide a new window on how to view these diseases. Just the fact they're working with us is a success in my book.
Seltzer et al. made sure the data collected was: a) useful, and b) translatable to other efforts, by using the NINDS Common Data Elements Project to guide the choice of symptoms used in the questionnaires.
Besides the people who participate online, Dr. Cindy Bateman, Dr. Sue Levine, and Dr. Hector Bonilla are providing rigorously characterized patients to the project – giving the project a nice foundation.
In short, this survey is loaded with bona fides. It's been informed by researchers who specialize in the field of symptom assessments, and includes some of our top ME/CFS doctors.
Ready to start on an adventure?
Taking the Chronic Illness Survey
The Chronic Illness Survey is targeting five illness groups (ME/CFS, POTS, long COVID, hEDS, and MCAS) to see how their symptoms differ, how they're similar, how they're triggered, and how they evolve over time, etc.
(The Survey would have loved to include more diseases such as ADHD, ASD, CCI (craniocervical instability), chronic Lyme, fibromyalgia, Gulf War Illness, and multiple chemical sensitivities – and hopefully will in the future – when it has more funding.)
One way to get those diseases in there – I would be really interested in MCS – is to participate in this survey. The more people who participate in this survey, the more data it will have and the more successful it will be – and the better chance we'll have for it to grow.
The Survey, which opened last year, is a three-step project, and I've taken the first two steps. The steps didn't take long to finish and you can save your place and rest. If you've ever been into gaming – note that the Chronic Illness Survey Adventure is presented in the style of the 1980s era Sierra Adventure games – and you get to win medallions on the way :).
Jaime noted that the Survey attempts to capture the lived experience of the people who have these diseases – something most surveys are poor at. The survey helped me understand something about a symptom I regularly experience. I realized that what I've called my "uplifts" – which occur when my upper torso seems to dramatically heave up – probably constitute a big sigh.
That's interesting to me as sighing actually plays a crucial role in our physiology. Everyone, healthy or not, sighs regularly. Since I got ME/CFS, though, my signs are of an order magnitude greater than they used to be. (A blog on breathing will explore this more.)
Survey Eligibility
People who are 18 or older and have been diagnosed by a medical provider with ME or ME/CFS, POTS, hEDS and/or MCAS, or have a suspected diagnosis of long COVID, or who do not have chronic disease (apparently the healthy controls) are eligible to take the survey. Anyone, anywhere can take the survey.
The Chronic Illness Survey provides a unique opportunity to help us learn about a crucial and largely unexplored aspect of ME/CFS – the rich and complex disease world it lives in. By uncovering the linkages between these complex diseases – and highlighting the bigger disease complex they exist in – the survey should help illuminate a too often hidden and understudied world of diseases that affect millions of people, and hopefully spark interest in them.