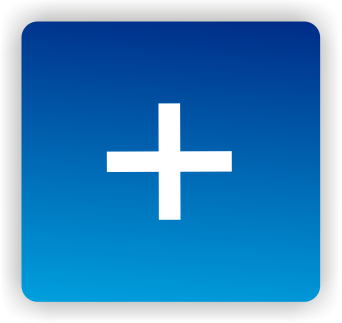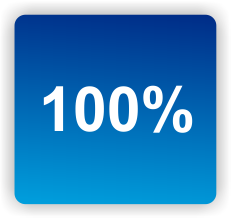 When things start moving, help shows up in the most unlikely places.  Take a recent blog from a University of Michigan sports blogger – Ace. Ace has been sick since high school but only in the last couple of years has he been diagnosed as having chronic fatigue syndrome (ME/CFS).
Ace has been sports blogging from bed for the last five years or so on Univ. of Michigan sports matters – a school that is rabid about its sports. The MGOBlog Ace writes for is committed to cover U of Michigan football – in "exhaustive, extreme, and debilitating detail." He has 60,000 followers.
On the 9th of December, Ace made a decision to really spill the beans about his health – on his sports blog. He had done this before but not in quite the same way or maybe people were just ready for it this time.
In his "Dispatch From A Frigid Basement On Monday Afternoon, I'm Pretty Sure", he didn't tip-toe his way around his illness – he plunged in full bore. Ace is in a relapse right now. He has no idea how long he will be in it – and he's not asking for pity. He wants to explain his absences and even more, he just wants people to know…
In one of the more dramatic moments in the film Unrest, Jen tears up not over the possibility of dying or even of being sick – she'd come to grips with both – but of the very likely possibility that she, with her once bright future, could just fade away, unseen and unheard.
With the toll ME/CFS takes on a person's functioning it's so hard NOT to fade away. Ace may never get well but he made the decision that he was going to be heard. Reporting on the extraordinary ups and downs people with ME/CFS deal with he stated:
I may feel this way for several more weeks, perhaps months. I may get worse, lose some of the 25 pounds I worked so hard to put back on, fall into an extended depression or I may start improving tomorrow. This is my reality. It has been, in some form, the entire time I've worked here. While these last two weeks have been particularly rough, these symptoms, and so many more, are ever present.
There's more on the difficulty of keeping things clean (read the maggot story…), his very limited ability to work, the help he needs at age 30 to do the most basic things … not stuff that any guy would like to fess up to – particularly to a bunch of rabid, college-age sports junkies.
Not stuff that you would think a sports blog would even allow to be printed either. Why would they? This has nothing to do with Michigan sports.   But Ace's managers and co-workers have bent over backward to support him. Add them to his room-mates who help him keep his room clean, his girlfriend, and finally his parents – one of whom had ME/CFS. As Ace noted – having an ME/CFS patient in the house is not an easy gig.
"It's not easy to live with someone with CFS; we don't go out, we're often hyper-sensitive, we're definitely not helpful around the house, and there's usually frustration and depression and even rage bubbling just below the surface."
Not exactly sport geek material but they "got" ME/CFS in spades.  The 200-plus comments have been uniformly positive and supportive.  They got it like most people who come to this disease with an open mind do. They got it like the people at the screening of Unrest in Sedona I was at yesterday got it. They were alarmed that things could get so bad and they showed compassion.  Some of them even learned that they or somebody they know has it.
Another act of rawness and courage – Jen Brea's filming of Unrest – inspired Ace to write his blog.  His writing, in turn, will inspire others. This is how the true story of ME/CFS gets spread – person by person – by people authentically telling their stories.
Ace didn't stop there. Encouraged by the response which he called "overwhelming and uplifting and freeing", two days later he wrote "Same Chair, New Day, Let's Fire The Money Cannon" asking his sports buddies (80% younger males?) to financially support ME/CFS research by giving money to The Solve ME/CFS Initiative. Telling your story takes one kind of courage. Asking the readers of a sports blog to give money for a mysterious disease that makes you fatigued takes an entirely different kind of guts.
Yet it worked. His readers blew through his $5K ask in three hours and doubled it three hours later. After he promised he'd get the Wild Thing haircut they've added almost 10K more. In just a couple of days, the sports college community at the University of Michigan has contributed over $19K(!) to an organization and a disease they'd probably never heard of a few days before.
That's the power of a story and it illustrates an important thing about ME/CFS. We have allies out there we've never heard of; allies who will show up when we share our stories. It's not easy to share your story.  My family has been supportive since day 1, yet it was only last month that I shared with them, for the first time in decades, some of what ME/CFS is like. It was good for them to hear it and it was good for me to share it.
We literally have no idea the impact that sharing our story – however we choose to do it – will ultimately have; whose life it will touch, whose life it might change, what actions it might prompt.  Our stories come at great cost and they should be proudly and openly shared. People should know…
Ace's decision to share his story and what came out of it reminded me of this quote from a Scottish mountaineer:
"Concerning all acts of initiative (and creation), there is one elementary truth, the ignorance of which kills countless ideas and splendid plans: that the moment one definitely commits oneself, then Providence moves too. All sorts of things occur to help one that would never otherwise have occurred. A whole stream of events issues from the decision, raising in one's favour all manner of unforeseen incidents and meetings and material assistance, which no man could have dreamt would have come his way. I have learned a deep respect for one of Goethe's couplets:

Whatever you can do, or dream you can, begin it.
Boldness has genius, power, and magic in it!"
Ace was inspired by the film Unrest to tell his story. He called it "a remarkable, raw, unfiltered look into the lives of those with CFS and those closest to them".  Now is a great time to share Unrest – it's airing on PBS (check your local listings) and is free to stream for the next couple of weeks. (If you have access – check out the latest review of Unrest on the Wall Street Journal no less.)