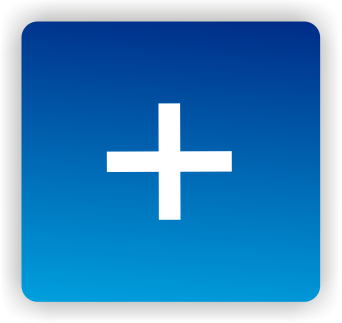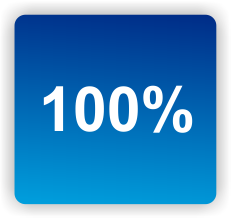 It's that time! Health Rising's major donation drive is on to give us the funds to move forward for the next year.
My Story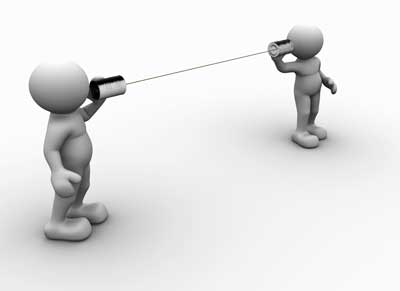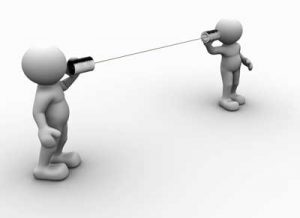 When I came down with ME/CFS/FM around 1980 there was literally nowhere to turn. By the time I became aware of these diseases probably in the late 1980's, the news wasn't much better: yes, they were known but the treatment options were limited. After chemical sensitivities in the early 2000's made it impossible for me to work I turned for the first time to the internet, but most of the information I found there seemed repetitive and shallow.
I created Phoenix Rising (PR) in 2004 in order to have a place to share what I was learning.  After leaving PR in December 2012, I formed Health Rising (HR). My basic intention, though, remained the same – to learn as much as possible about ME/CFS/FM, to advocate for these under-served diseases, and to share what I found.
Why Support Health Rising?
Get the Breaking News – When a major breakthrough in understanding or treating ME/CFS or FM takes place you'll hear about it quickly on HR. We make dense technical information as easily understandable as possible. To that end we recently introduced "The Gist" – a list of bullet points containing the key highlights for each blog. HR provides hope for patients and their families by keeping them updated on the latest developments. Doctors, researchers and professionals all subscribe to the blog.
Apply What You Learn – HR's blogs are bit longer than most for a reason: we strive to give you a balanced analysis that puts research and treatment findings into context and provides you with the resources you need to benefit from them. We provide leads on medications, supplements, and other treatment options; diagnosis; finding doctors; obtaining disability; getting better sleep, etc. Many people use HR to keep their doctors updated.
Empower ME/CFS Researchers – Health Rising empowers the research foundations that are making vital discoveries by spreading the word on what they are doing. The better off Health Rising is, the better it can support their important work advancing the field.
Access Forums, Resources, Recovery Stories and soon more – Health Rising is not just a blog. It's also a Forums; its Resource Center contains links to over 250 resources; and its database of Recovery stories now stands at 57, but it will soon be much more…
Next For Health Rising
Over the Next Month – A lot has changed in the past ten years. Health Rising's commitment to sharing complex information and advocating remains, but some needs have changed. For instance, a plethora of information is available but finding it can be difficult. Over the next month we plan to add the following three programs designed to further expand the process of sharing and advocating.

Sharing Your Stories – a "Lives Interrupted" Program makes crystal clear the costs of ME/CFS.
Experts – an "ME/CFS and FM Experts Q&A" Program will give you access to ME/CFS/FM experts.
How To  – a "How To" Program will allow you to quickly find information you can use to improve your health and successfully manage these illnesses.

Over the Next Year  – Two Programs are on tap for next year.

Meetup – Facebook pages, Forums and blogs are great but nothing can replace actual in-person contact. In 2017 Health Rising plans to add a "Meetup/Dating Program" that will allow you to gain new friendships, find local resources and create new relationships.
Use Your Skills – The FM and ME/CFS communities have only begun, as well, to maximize the skills and talents of both people with ME/CFS/FM and their family and friends. A "Project/Volunteer Program" is slated to provide ways to do that.
MODEST NEEDS – For all that Health Rising doesn't require a lot of money. Health Rising's financial needs include very modest salaries for one-full time person (me) and one part-time person (Stavya). Server and software fees, technical support, computer repairs, email blasts, travel to conferences, etc. make up the rest.  Volunteer bloggers and editors make up rest of the "staff" at PR. We're lean and mean.
We have about 10,000 subscribers and Forum members and 142 recurring donors.  One-time donations are a vital source of support for Health Rising – we wouldn't survive without them – but the truth is that enough people giving just $5 a month – an amount so small that most people would never notice it – and we would be set.
8 Ways to Support Health Rising
Recurring Donor
(1) Become a Recurring PayPal Donor – Recurring donors provide the financial bedrock for Health Rising. To become a recurring donor simply go the right sidebar of any page, click the amount you would like to donate, and hit the Subscribe button.
(2) Already a Recurring PayPal Donor? Want to increase your donation? Simply send me an email stating that and I will stop your current donation and you can restart it.
(3) Recurring Donations with Online Banking (non-Paypal) – Don't want to use Paypal? Use Bill Pay or similar programs at your bank.
One-Time Donations
(4) Make a One-Time Donation — One-time donations provide important one-time cash infusions to Health Rising. You can make a one-time donation by clicking on the Donate button in the right sidebar.
(5) One-Time Checks! We Love checks! Please make out checks to Health Rising and send them to us:
Cort Johnson
2555 Hampton Rd Unit 6308
Henderson NV, 89052
USA
(6) Bothered by Currency Conversion Charges? Use Bitcoin and Avoid Them – Use Health Rising's Coinbase Bitcoins account and save on currency conversion charges on your one-time donation. Our Bitcoin address is 18D9JkiGxPcpx8RYNcG5p2Be1joU9J6v5D
(7) Shopping on Amazon.com for HR – Earn money for Health Rising by shopping on Amazon.com. This nets us a commission of 4% to 10% (The exact percentage is determined by Amazon). U.S. residents can use the Amazon.com search bar on the right sidebar of the page. Click here to go to the Canadian and UK Amazon stores.
(8) Volunteering –  Interested in writing blogs, providing help with accounting, helping us manage or produce or projects? How about creating a new project? Contact us using our contact form (click on Contact Us in the top menu bar).
Health Rising never provides your email address or personal information to outside parties.
Please note that Health Rising is not a non–profit; therefore your donations are not tax-deductible.