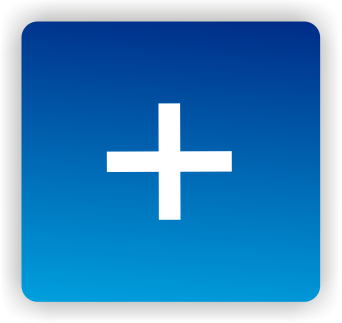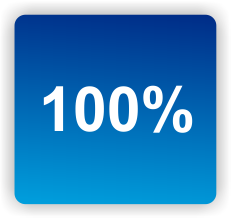 In the end it all comes down to treatment, and that generally means treatment trials. Until a drug or approach is validated in treatment trials most doctors aren't going to know about it, and insurance companies sure aren't going to pay for it.
In this blog we look at the 40+ treatment trials that drug companies, device manufacturers and others, hoping that they'll be the next big thing in FM, have invested a good bit of cash in. Plus, we'll look at some other pain-killing possibilities under study now.
This overview contains open, or soon to be open fibromyalgia treatment trials listed in the data base at clinicaltrials.gov. Clink on a link for the trial to learn how to enroll.
Drugs
Drugs get most of the attention in medical circles but at least this year, drugs are not the main treatment focus.
This is in contrast to a couple of years ago when a number of drugs (Droxidopa, Levetiracetam, Neurotropin, Ropinarole, memantine) were being trialed. Of these only the memantine results have been published. (They were positive).
The Drug Trials Underway in FM 
An interesting study that will "harvest" fat cells from people with FM, CRPS, inflammatory bowel disease and/or a number of other diseases is clearly an exception. This study will incubate and digest the fat cells and then isolate stem cells from them. The stem cells will then be reintroduced back into the body in a saline solution in the hopes of reducing inflammation by secreting, among other things, an antibiotic called Il-37. If you're in or near Montana you might want to give this a shot.
FDA approved drugs always seem to be getting a look. Ely Lily is conducting a large study in the states (n=210/37 sites) in an attempt to get FDA approval for Cymbalta in adolescents.
If you're in Bejing and you're interested in what appears to be an extended release form of Lyrica you're in luck. Enroll in that study here.
Daiichi Sankyo is hoping to make Lyrica yesterday's news with its new formulation called Mirogabalin. Last year Daiichi set out on a 1,000 person fibromyalgia Mirogabalin trial. This year's FM trial is much smaller; the catch is you have to have FM and chronic kidney disease. Click on this link if you live in the U.S. and want to participate in this study.
Lyrica is also being compared to flunarizine, (trade name Sibelium and many others), a drug classified as a calcium antagonist. Flunarizine is used in migraine, vertigo, peripheral vascular disease and epilepsy but it's not available in the States. It could be helpful in FM, but you're going to have to go to Taiwan to get in this study..
Survovexant is one of the first insomnia reducing drugs to come along in quite some time. It's an interesting drug. Unlike other drugs that effect GABA receptors all over the brain, Survivexant pinpoints small numbers of them in the hypothalamus. It effects the autonomic nervous system and may even increase cerebral glucose levels (believed to be reduced in ME/CFS).
Consumer Reports (CR), however, was not happy with this drug. Because of possible drowsiness concerns it's marketed in low doses – too low, CR believes, to have much effect. Plus, it's quite expensive. CR asserted that CBT, relaxation, exercise, etc. are more cost effective.
Learn more about Survovexant  and FM here.  If you're interested, live near Detroit and want to give it a trial, click here for the contact information.
Low dose naltexone (LDN) is a hot item but clinical trials have been rare. You'll have to go to Denmark to get into an LDN FM trial this year.
Brain Stimulation
"The capacity to differentially target specific structures deep within the brain may suggest numerous additional applications for this relatively new but fast evolving treatment approach of rTMS" Tzabazis et. al.
Brain stimulation, in particular repetitive transcranial magnetic stimulation (rTMS) is the big winner in FM treatment trials this year. With its non-invasive, generally side-effect free approach (you can drink coffee and read during your rTMS session) rTMS seems like a gift from above.
During an rTMS treatment the patient sits in a chair with a coil pressed against the side of their head.  Aside from odd tapping sounds they feel nothing.  Sometimes they fall asleep.  After about 30 minutes,
they get up and resume their day; their pain hopefully much diminished. No drugs are needed.  If they do it enough the effects can last. Twenty sessions over one month left FM patients with 60% reductions in FM for the next month as well.
It is costly (about $300 a session I believe) but if it worked and the effects lasted (and you could get insurance to pay for it) – it would be hard to beat. With at least 16 FM studies, rTMS has definitely made the rounds in FM. Unfortunately, two 2016 meta-analyses (somehow) came to strikingly different conclusions regarding the efficacy of rTMS. One suggested rTMS might be "feasible and safe" while the other stated it had minimal clinical effects.
Whatever the correct meta-analytic result, there is a reason not to take the success or failure of past trials too seriously. The rTMS field is moving forward rapidly with newer generation models able to penetrate deeper into the brain without causing little problems like seizures or scalp burns.  Since the deeper brain areas may be where the action is in FM and ME/CFS, the effectiveness of rTMS may be increasing over time.
Targeting is getting better as well.  Researchers are now able to specifically target areas known to be disturbed in FM such as the anterior cingulate and prefrontal cortex.
Thus far, rTMS has helped Parkinson's patients move better, people with depression elevate their mood and people with stroke recover better.  rTMS machines have been able to restore working memory  – a key problem in ME/CFS – to normal levels in bipolar patients.
Even patients with treatment resistant depression can respond well. One study suggested 50% respond well and 1/3rd fully recover.  One person with 30 years of depression reported, "I feel like the person I used to be 30 years ago! I've got my brain back".
Fiur rTMS fibromyalgia trials are under way or will be opening soon. They include one in Limoges, France, a Stanford rTMS/hypnosis trial, another in Limoges, and one in Haifa, Isreal.
Direct current stimulation (tDCS) uses electrodes instead of coils, is reportedly cheaper, and also has few side effects. (It may not be as effective as well).  If you're in Egypt or can get to Port Allegre, Brazil, you might want to give this option a try.
Done correctly, cognitive behavioral therapy could be an aid in any chronic disease. This South Carolina tDCS trial will have tDCS, tDCS and CBT and CBT arms.
Other Stimulation Based Treatments
Shocking Therapy
Radial Shockwave Therapy (RST) uses short, intense, very rapidly moving energy waves that can break down scar tissue and increase blood circulation and metabolic activity, causing an inflammatory response that promotes and stimulates healing. An Ontario, Canada study will apply RST to several painful areas and do a brain scan to see if the reduced pain levels affect brain functioning.
USB Ports to the Brain
We've seen rTMS, dTDS and now there's eTNS – external Trigeminal Nerve Stimulation. eTNS is a relatively new stimulation technique which stimulates branches of the big trigeminal nerve which supplies sensations to much of the face. Signals from that nerve travel to the brainstem, thalamus, and cortex where they affect a variety of functions including the parasympathetic and sympathetic nervous systems. The trigeminal nerve, it turns out, is directly connected to the vagus nerve via the brainstem.
These devices turn down brain activity (a possibly good thing to do in FM). They've been approved for use in epilepsy and migraine, and are being studied in depression, traumatic brain injury, PTSD, fibromyalgia and others. One device manufacturer, Neurostigma, calls them "USB ports to the brain".  Check out how Cephaly works in migraine in the video below.
It looks like they couldn't be easier to use; simply put the device on over your forehead and turn it on.  If you're in or around Cincinnati, Ohio, you just might want to give this a try. Find out more here.
The Ideal Disease?
FM is probably more a disease of reduced pain inhibition pathways than increased pain pathway activation.  Enter Transcutaneous Electrical Nerve Stimulation (TENS) units. Because they increase the activity of the inhibitory pain pathways, the investigators in this study think FM might just be the ideal disease to test TENS units in. If you want to give this safe, easy to use therapy a try and live near Vanderbilt University in Tennessee or the University of Iowa in Iowa City check out this study here.
Thus the ideal patient population for the treatment of TENS would be one in which there is enhanced central excitability and reduced inhibition; fibromyalgia is such a condition.
Alternative Medicine
Lasers to the Rescue?
You may have heard of acupuncture and electro-acupuncture, but how about laser acupuncture? This form of acupuncture uses lasers to stimulate acupuncture points.  Proponents of the use of these "cold", low-level lasers assert they can help regenerate cells, decrease pain, reduce inflammation and improve circulation.
A University of Michigan, Ann Arbor study is comparing the effectiveness of acupuncture and laser acupuncture in FM. It hopes the use of low-level lasers will allow FM patients' systems to become desensitized, resulting in less pain. It will use brain imaging techniques to see if the pain centers of their brains calm down. Find out more here.
Investigators in Dallas, Texas have just begun a  low-level laser study.
A New York, New York acupuncture study will compare needle-based and electronic acupuncture while an auriculotherapy study in Suresnes, France study will focus entirely on the ear…
Take the Thermal Cure (FiETT)
If you're interested in trying out a long-term "thermal cure" (no explanation on what that is is given), shoot on over to Aquitane, France and enroll in their study.
Physical or Muscle Therapy
If trigger points or painful nodules in your muscles are getting you down, you might consider this self-soft tissue study using myofascial treatment pain therapy (plus some coping techniques) in Somerset, UK
https://www.youtube.com/watch?v=gPZU-HtKeDs
Rhythmic Sensory Stimulation in Toronto
Feeling "neuronally incoherent"? This Rhythmic Sensory Stimulation (RSS) study uses the Sound Oasis Vibroacoustic Therapy System (VTS) 1000 portable device to deliver sounds and vibrations designed to (hopefully) correct connectivity imbalances in the brain, increase the activity of pain inhibiting pathways and decrease the activity of pain producing pathways – all from your home. If you're in Toronto and want to try some soothing vibrations and sounds, click here for more information.
Nice Deep Massage
Superficial (light) massages have been shown to be helpful, but this study, (once again from France (Nice) – apparently the home of alternative health studies in FM) is focusing on "deep haptic massage".  The investigators are hoping this deep massage will activate the nerve receptors on large A nerve fibers to such a degree that the pain messages from the smaller C nerve fibers will simply be ignored.
Mind/Body/Exercise
The biggest treatment trial category is, not surprisingly, mind/body work. Since NIH spending dropped by 30% over the past five years to a mere $9 million in 2016, that's no surprise. When there's a deficit of biological research, mind/body research tends to fill the gap in diseases like fibromyalgia and ME/CFS.
There's the trial using psychological approaches to defeat depression in Barcelona, Spain, the combined CBT/Tramadol trial in New York and Seattle, the mindfulness meditation trial in Winston-Salem, North Carolina, the Guided Imagery trial in Israel, the exercise trial in Pernanbuco, Brazil, the CBT trial in Massachusetts, the MBSR trial in Barcelona, Spain, the Mindfulness trial at Yale University, the Yoga/Exercise trial in Indiana, and the CBT and postural reeducation trial in Sao Paulo, Brazil
A very long-term French trial (2 years!) will attempt "to strengthen the parasympathetic tone and modulate the Hypothalamic-Pituitary-Adrenal (HPA) axis." using exercise.
Conclusions
Mind/body and brain stimulation trials are up in FM while drugs trials are down. That lack of new drug trials is no surprise.
FM researchers simply don't have the funding to produce the breakthroughs that result in new biologically based treatment directions. That research deficit has shown up as few drug trials for FM, an emphasis on reformulations of old drugs, and lots of mind/body work. (The only novel drug trial expected for FM is coming from a doctor – Skip Pridgen – who's thinking way outside the box.)
In the end the biggest treatment advances for people with FM may come from outside the field. Check out some budding pain reduction approaches.
Vagus Nerve Stimulation –  It's astonishing that no one has followed up on the very successful Natelson/Lange vagus nerve stimulation study. With 10 million people with FM in the U.S. and most not happy with their treatments, one would think that someone would jump on vagus nerve stimulation, but that hasn't happened yet.
Dr. Natelson tried but was rebuffed; a Gulf War Illness trial is now underway and he hopes to circle back and do another FM trial afterwards. Meanwhile, more VNS devices are expected to be approved in the U.S. in the coming year.
Safer, More Effective Opioid Drugs – the discovery of mu-opioid receptors which offer the possibility of safer and more effective opioid drugs has some pharmaceutical companies salivating at the bit. Oliceridine is one such drug possibility that has gone through several clinical trials.  A molecule called PZM21 appears to deliver similar effects as opioids but without the side effects associated with them.  This molecule was not discovered but was custom created to fit opioid receptors in the brain. That feat was made possible by researchers' ability to image the atomic structure of those opioid receptors.
Cannabis – while the feds failed to remove the Schedule 1 classification of cannabis in the U.S. they did greatly expand researcher access to the drug providing hope that new and more effective, standardized formulations of cannabis are in our future.
Ion Channel Blockers – which block the transmission of pain signals from the nerves in the body to the brain are eliciting a great deal of research. Nav1.7 ion channels, in particular, are being focused on.
Ketamine or Ketamine Derived Drugs – Ketamine has shown great promise as a pain reducer, anti-depressant and even anti-inflammatory. Often used intravenously (but with nasal and other formulations becoming available) Ketamine's greatest promise may lie in future ketamine-based, easy to use, safe and effective drugs.
Fibromyalgia affects perhaps as many as 10 times as many people as ME/CFS yet gets considerably less funding per patient. Plus, it's already pitiful funding (9K) has dropped by 30% over the past five years, and more and more emphasis is being given to funding mind/body studies.
These findings would spark alarm in some disease communities, but not yet in FM community. Advocacy appears to be almost non-existent despite the fact that the fibromyalgia community dwarfs the ME/CFS community in terms of social media participation. Compare the Facebook presence of the two diseases.
Number of Facebook Likes: Top Fibromyalgia and Chronic Fatigue Syndrome (ME/CFS) Pages 
Fibromyalgia: Prohealth – 380K, National Fibromyalgia Association – 236K Fibromyalgia Awareness – 234K;  FM – New Life Outlook – 170K, NFCPA – 168K; Fibro Colors – 150K.
Chronic Fatigue Syndrome (ME/CFS): Prohealth – 103K; The Solve ME/CFS Initiative – 28K ; May 12th – 21K; Chronic fatigue syndrome Awareness – 13K; MEAction – 8K, Health Rising – 7K.
The Sleeping Giant –  Who knows why advocacy gets picked up by one community and not another? Advocacy hasn't become embedded in the migraine community – which is twice as prevalent as FM – either.  If the sleeping giant does wake up, watch out! It has the numbers to get its demands met.
Related Blogs
Fibromyalgia: A Year of Treatment Trials (2015) – Treatment trial results from the past year
HR's Big (Little) Donation Drive Update – Thanks to the almost 150 (yes 150 :)) people who have supported HR, we're about 80% of the way to our goal. Remember! This is the big (little) drive where your little donations go a long way. Find out more here or simply go to the donation widget on the right hand side of this page and support HR. 🙂