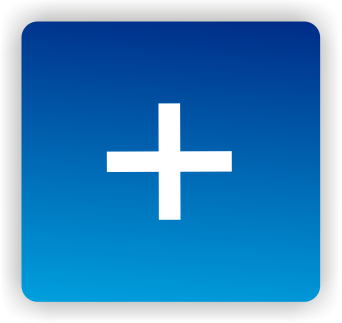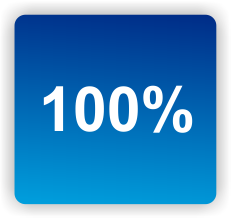 As we know, grant applications in chronic fatigue syndrome (ME/CFS) are hard to come by. Freedom of Information Requests indicate that the NIH received the lowest number of ME/CFS grant applications in memory last year – just 15. Since the NIH spends MUCH  more money on medical research than any other organization, and since it spends most of its money on individual grant applications, ME/CFS desperately needs researchers to apply for grant applications on its behalf. For the most part, they're not doing that.
How nice, then, to find an initiative that's turning out to be something of a grant application machine. The group of 2016 Ramsey Award winners, funded by the Solve ME/CFS Initiative (SMCI), are pumping out grant applications and getting follow up studies funded. The applications are not all directed at the NIH, but they indicate that the 2016 Ramsay Awards have spawned a cadre of eager investigators – and that's exactly what we need in this field.
Hitting Pilot Study Gold – Twice
I see these awards as critical to jump starting new lines of research. Jarred Younger
With the Jarred Younger Ramsay Award the SMCI got two things – an accomplished researcher who's shown he can get big NIH grants and a creative researcher who's been able to successfully explore new pathways in ME/CFS.
Younger, who leads the Neuroinflammation, Fatigue and Pain Lab at the University of Alabama at Birmingham, wasn't always the major ME/CFS researcher he is now, though. Back in 2011 Younger was mostly a fibromyalgia researcher known for his low dose naltrexone studies. Then a seed grant from Stanford's Institute of Immunity, Transplantation and Infection, pushed him into this field.
That small grant award produced the pilot data for his novel "Good Day/Bad Day" study which suggested that the immune system was likely driving the fatigue in ME/CFS – a rather significant finding after years of inconsistent cytokine studies.  Younger had found a way to show that the immune system was deeply involved in ME/CFS and was able to flip that pilot data over into a large NIH funded, 5-year ME/CFS study that's underway now.
Younger's Ramsey award study provided evidence for one of the most sought after findings in ME/CFS – it suggested that neuroinflammation is not just present but is elevated virtually everywhere in the brains of people with ME/CFS.
Armed with that knowledge, Younger was able to score another grant from the Scottish non-profit MERUK to look for the source of the neuroinflammation – an immune cell invasion of the brain.
Because he was also able to apply his new technology to traumatic brain injury (TBI) and rheumatoid arthritis patients, we now know another startling fact: the neuroinflammation in ME/CFS, at least thus far, appears to be distinct. Neuroinflammation was restricted to certain areas of the brain in TBI and wasn't present at all in rheumatoid arthritis (RA) – a shocking finding given the high levels of fatigue in RA. The data strongly suggests that fatigue is produced in different ways in different diseases – from the central nervous system inflammation in ME/CFS to something happening in the periphery or the body in RA.
Younger quickly applied for an NIH grant to expand the neuroinflammation study, bring in more disease groups, see what an exercise stressor will do to the brains of ME/CFS patients and other evaluations. He's already got an answer. The NIH wants to redo the grant application and add something to the study (a PET scan group). Yes, the NIH is actually asking Younger to ask for more money…
It's hard to believe Younger won't get that grant award, and when he does, it will constitute a massive return on investment for the SMCI and the ME/CFS community. The SMCI put in about $50K and the ME/CFS community will get out something like $3,000,000.
Younger is optimistic about the future. He believes that the next few years will bring an objective and reliable diagnostic tool for a large subgroup of patients. That will accelerate the research and provide new treatment targets which, with the biomarker in place, can be efficiently pursued.
Small grant awards have allowed Younger to strike gold twice in the ME/CFS field, and they've brought us a major new researcher. The SMCI's goal (and our goal as a community) is to find more Youngers:  more researchers who are able to flip small grant awards into major projects and become prominent members of our field.
Let's see what else the 2016 Ramsay Award winners may bring…How about a successful international collaboration that combined two of the hottest fields in ME/CFS research?
International Multidisciplinary Collaboration Works
The Cambridge, Mensah and Armstrong Project
Fane Mensah came to the ME/CFS field much the same way Younger came to fibromyalgia – he wanted a field he could make a big difference in. He met Chris Armstrong on a Young Researcher panel, compared notes, decided that someone in the field really should combine the immune system and metabolomics (and it might as well be them), and then with the encouragement of then SMCI director, Zaher Nahle, submitted a grant proposal.
The proposal was prompted by the early Rituximab findings, which we now know were false positives, but which only makes the group's findings all the more interesting.  Although the Rituximab findings didn't work out, the groups study did. Using a new technique, the team found that the B-cells in ME/CFS patients were unusually activated and were demonstrating odd metabolic behavior to boot – a pattern that could have implications for autoimmunity.
With their new way to understand B-cell behavior set up, the next step for the group is to give the B-cells in ME/CFS a real workout. They're going to tweak those cells with a variety of stressors, metabolites, B cell activators, metabolic pathway inhibitors and cytokines and see how they respond metabolically and immunologically.
This Ramsey award resulted in another grant award from another program and will be providing further insights into the immune-metabolic interface in ME/CFS. Plus we have two new young researchers in the field.  Score another success for the 2016 Ramsey Awards.
The Herpesvirus Mitochondria Connection
HHV-6 is another almost ubiquitous herpesvirus which the body can't get rid of and which has taken up residence in many people's cells.  There it lingers for the most part at low levels, doing no harm. The body seems to keep it in check.
Bhupesh Prusty is not so sure. He has the novel idea that a herpesvirus like HHV-6/7 may have found a way of turning off the mitochondria. Since HHV-6 typically resides in nervous system tissues, an abrupt downregulation of the mitochondria in those cells could obviously have profound effects.  Prusty, like Robert Naviaux, believes the mitochondria are the place to go to determine the health of a cell.
In this Ramsay Award study, Prusty used high-end, super resolution microscopic imaging to study the mitochondrial dynamics and function in HHV-6 infected cells.  His goal was nothing less than to figure out how HHV-6 manages to hijack the mitochondria of the cells they infect.
That was achieved, but then came the REALLY interesting part. Prusty found HHV-6 in about 60% of a small group of ME/CFS patients' cells, but the viral loads found were thought to be too low to produce disease. What came next was astonishing.  Prusty found that one HHV6 infected ME/CFS cell was able to alter the mitochondrial functioning of neighboring, or even distant cells – apparently by secreting mitochondrial inhibitors.
If Prusty is right, you don't need to have a massive HHV-6 infection to cause problems; you just need a moderate HHV-6 infection that then turns off other nearby cells. It's a doubly intriguing idea given Ron Davis' and Oystein Fluge's findings suggesting that something in the plasma is turning ME/CFS ' patients'cells into couch potatoes! It also seems to accord well with Robert Naviaux's dauer effect.
Furthermore, Prusty believes, viruses other than HHV-6 may be doing the same thing. Prusty's findings clearly have the potential to cause the medical profession to rethink the impact that viral infections can have. Given the infectious trigger so common in ME/CFS, that sounds like a very good thing to have happen.
One paper has come out of the pilot study and several more are in the works. Plus, Prusty is applying for a grant (from a German fund) to expand his work.  Next he hopes to further nail down the molecular pathway HHV-6 uses to whack a cell's mitochondria in hopes of finding a treatment target.
Prusty's work makes one wonder if Younger may have underestimated the number of biomarkers this field may achieve over the next couple of years.
Score another win for the 2016 Ramsay Awards.
The Case For Autoimmunity 
Very little acceptance of ME/CFS exists in Germany. Even though the doctors there are clearly in the dark ages, some rays of light exist, and the brightest is coming from Dr. Carmen Scheibenbogen, an MD and PhD at Charité –Universitätsmedizin Berlin.
Somehow Dr. Scheibenbogen has managed to become one of the most prolific ME/CFS researchers of the last five years. Her success indicates that a dedicated researcher given funding can make a real difference in this field – no matter where she or he is working from. She is hopefully a sign of things to come.
Scheibenbogen is best known for her autoimmune work in ME/CFS.  However, that work, while potentially groundbreaking, was missing something. Autoimmunity isn't just about auto-antibodies. People with autoimmune diseases commonly display other tweaks in their system. This study was about building the case for autoimmunity in ME/CFS by showing that a subset of ME/CFS patients display those tweaks.
It involved demonstrating that the genetic variants in B cells, T cells and/or cytokines (TNF-α expression, IFN type I, IL-12R) that are typically involved in an autoimmune response are also present in people with ME/CFS. Doing so could potentially open the door to more funding and eventually new treatment options for a large subset of patients.
The good news is that Dr. Scheibenbogen used her Ramsay Award to do just that. She found a promising autoimmune genetic signature in her ME/CFS patients. Her next step is to do a larger study to confirm the initial findings.
Sheibenbogen work has put her on the path, like Jarred Younger, to achieve a long sought after goal in this field:  in this case identifying an autoimmune subset in ME/CFS. Her success, thus far, has spawned other studies. At the Stanford Symposium Dr. Jonas Bergquist reported that he'd validated her autoimmune antibody results in a larger ME/CFS cohort. Plus doctors in the U.S. and elsewhere are using her antibody tests to assess their patients.
Score another win for the 2016 Ramsey Awards.
Conclusion
With four of the five 2016 Ramsey Awards producing successful results and follow up grant applications, awards, studies and publications, the 2016 Ramsay group has done amazingly well. In fact it may be in a class of its own. It certainly demonstrates how valuable pilot studies can be.
Let's assume that Younger gets his big NIH grant, plus he scored another grant on neuroinflammation from MERUK. The Cambridge-Mensah group has received another grant and Prusty is applying for one. Plus Scheibenbogen's autoimmune work has spawned a large outside study.
In dollar terms alone, by the end of this year the SMCI's $250K investment in 2016 may have brought in something like $5 million in new ME/CFS funding with more, hopefully, to come. Plus it's brought several new researchers into the field. In short, if you contributed financially to these awards, pat yourself on the back – you made an excellent investment.
The biggest problem the SMCI may have right now is the very high bar the 2016 group set. We should know if lightning has struck twice soon.  We should be hearing from the 2017 Award winners over the next six months or so and the 2018 Ramsay Award winners will be announced soon.
Want more grant applications? Here's an idea – fund more Ramsay Awards….Find out more about them here.