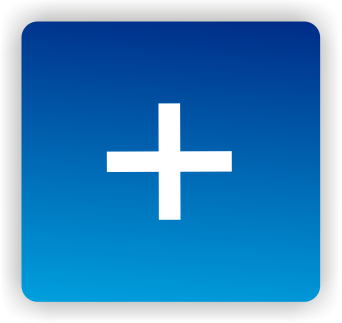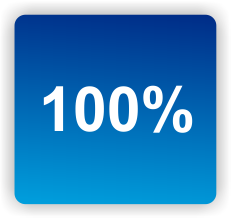 It must have seemed like a done deal. Daiichi Sankyo was so confident that its safer, more effective version of Lyrica (pregabalin) called Mirogabalin was going to beat the pants off the best-selling drug for FM. How confident were they?
They funded easily the largest FM trial ever – 3,600 patients in 300 centers throughout North America, South America, Eastern Europe, Western Europe and the Asia Pacific region.
To make it completely clear how much better their drug was than Lyrica, they even included a Lyrica arm in the trial.
They jumped straight into their huge phase III trial without doing a phase II safety and efficacy trial first.
They were going to spank Lyrica in the U.S. and – in places where neither Lyrica nor any other drugs have been approved for fibromyalgia – they were going to get that coveted first drug approval slot.
Of course they had reason to be confident. Lyrica, Mirogabalin's predecessor, binds to a calcium channel subunit that does reduce pain levels but has also been implicated in producing the many side-effects Lyrica is notorious for.  Many people quit Lyrica not because of it not working but because it produces too many side-effects. Mirogabalin, on the other hand, binds to a different, putatively safer calcium channel subunit that was believed to only reduce pain levels.
They'd painstakingly targeted a part of the central nervous system that was clearly involved in pain production. The drug had aced its animal trials – including an FM animal trial. Their Phase II peripheral neuropathy diabetes results were promising.  Plus, mirogabalin was an upgraded version of Lyrica, which, in turn, was an upgraded version of Gabapentin, and Lyrica had been a roaring success… How could they go wrong?
Daiichi must have felt they were about to run an inside straight: they had what they believed was a more effective, safer drug that lasted longer than its main competitor as well. Plus, they're were going to be first in major markets which had no approved drugs for FM. They could probably see the money rolling in.
Devastating Results
They results were devastating, however… Not only did mirogabalin fail to beat the placebo in any of the three large trials Daiichii ran, it failed to beat Lyrica as well. While some of the secondary endpoints were successful, others weren't. Plus, to add insult to misery, Lyrica beat the placebo in two of the three major trials Daiichii funded.
Don't feel too bad for Daiichi, though. Yes, they wasted a ton of money, but after abandoning FM, Daiichii Sankyo went on to fund successful phase III trials in peripheral neuropathy in diabetes and post-herpetic neuralgia.  The drug did work – just not in FM.
Postmortem Report
Recently, a rare postmortem report, "The mirogabalin ALDAY phase 3 program in pain associated with fibromyalgia: the lessons learned", was published by the senior author, Domenico Merante, of the big FM trial. That report followed a 2019 paper, "Fibromyalgia: An Urgent Need for Harmonized, Global, and Patient-Centric Regulatory Guidance for Developing Medications for the Treatment of Pain and Associated Symptoms", which took the FDA to task for employing what Merante and Patel believed were the wrong outcome measures for fibromyalgia.
Note the word "urgent" in the title. Only three drugs are approved for FM in the U.S. – all of which have significant shortcomings. Two drugs are approved in Canada and none in Europe for FM. This is a disease that urgently needs better drugs.
The papers gave us a peek inside some of the pitfalls that await drug trials for FM and other pain conditions. The authors recognized that overconfidence played a role – a major role – in their defeat – but that was not why they wrote this paper. They wrote it to put the FDA on the spot.
Overconfidence
The fact three big trials Daiichi funded for FM proceeded simultaneously was a big mistake. That left the drug company no room for any adjustments if one trial went bad.
Daiichi never did a phase II safety and efficacy trial in FM, but instead expected results from a diabetes peripheral neuropathy (DPN) trial to hold. That was a problematic decision as FM is much more complex than diabetic peripheral neuropathy. DPN is caused by damage to the peripheral nerves. While small fiber damage does occur in FM, recent studies suggest it is of a different type, than in diabetes. Plus FM, with its central nervous system pain amplification problems, and the large number of other symptoms associated with it (sleep, cognitive issues, fatigue) is a far more complex disease.
High Placebo Response
Plus, the high placebo response seen made getting a positive result more difficult. Daiichi was prepared for a high placebo response – high placebo responses are common in pain drug trials – but the placebo response in this trial exceeded their expectations.
FDA Changes
Then came the biggie – understated in true scientific fashion.
"It remains unclear whether ADPS and W-ADPS correlate in fibromyalgia clinical setting. So far, the two pain scoring assessments have not been compared in an adequately powered study design in people with fibromyalgia."
Prior to 2014, the FDA accepted a variety of endpoints (average daily pain score [ADPS], Patient Global Impression of Change, Brief Pain Inventory) to assess drug effectiveness in FM. In 2014, however, the FDA recommended that a new pain measure called the "weekly average worst daily pain score" (W-ADPS) be used. W-ADPS takes an average of the worst daily pain scores over a week.  In other words, the patients assess their worst pain daily which the researchers compile into weekly averages.
The authors argued the FDA made a fundamental error by insisting on this new measure. They asserted that assessing one's highest pain score is not easy task and suggested that some people prone to catastrophizing would overestimate how much pain they were in – and possibly tank the study.
After assessing the past studies, the researchers were unable to find any correlation between the average highest daily pain score and the patients "average daily pain score". Twice before – in a conference presentation and a paper – they speculated that using W-ADPS as the sole primary endpoint could result in effective drugs not being approved for FM. The FDA, they asserted, introduced a critical endpoint – upon which the fate of the trial rested – without any confirmatory data that the endpoint was effective in FM.
They concluded that the W-ADPS could be used but not as the primary endpoint, and suggested that past pain assessments such as the Brief Pain Inventory  or the Fibromyalgia Impact Questionnaire were probably more effective measurements.
Different Measures: Different Results?
The authors acknowledged Daiichi had blown it by not exploring mirogabalin's effectiveness in a smaller phase II trial, by not staggering the three mirogabalin FM trials, and by assuming that what worked in diabetic peripheral neuropathy would work as well in FM.

The Gist
Daiichi Sankyo, a Japanese drug company, produced the largest ever fibromyalgia drug trial a couple of years ago.
The monster effort included three separate clinical trials spread over three continents containing over 3,600 patients.
Daiichi was seeking to displace Lyrica in the U.S. and Canada and provide the first FDA approved drug for fibromyalgia in Europe – and get approval for the drug in Asia. Daiichi even included a Lyrica arm in the trial in order to demonstrate the superiority of its product.
The drug – mirogabalin – was an upgraded version of Lyrica – the best selling FM drug in the U.S. Daiichi believed its new formulation would provide better pain killing with less side effects.
The trial was a bust. Not only did mirogabalin fail to provide more benefits than placebo, Lyrica, it's arch competitor, provided significantly more benefits than placebo; i.e. Daiichi actually proved that Lyrica was better than their drug.
A paper explored the reasons for the drug's costly failure.
Presuming that the results from another pain trial would show up in FM as well, the company failed to do a smaller phase II trial to assess safety and efficacy.
By running three large trials at once, the company didn't provide itself the ability to alter the trial if something went wrong.
A higher than expected placebo response also impacted the results
The authors, however, pointed to a decision by the FDA to change the primary end point it recommended for FM clinical trials. The primary end point is the one measure that a drug has to achieve.
In 2014 the FDA recommended that trials not use the "average daily pain score" measure and instead use the "worst daily average pain score" for their primary endpoint.
The authors warned that this seemingly small change may prevent effective drugs from reaching FM patients.
They asserted that not only is it more difficult to assess one's worst daily pain score but that people prone to catastrophizing are more likely to report higher pain scores than they would with the average daily pain reports.
The authors also found no correlation between the average daily pain scores and the worst daily pain scores.
Using the average daily pain score they found that patients taking the highest dose of mirogabalin were significantly more likely to achieve a 50% reduction in pain and an improvement in sleep than the placebo group
While it's not clear that mirogabalin would have been improved if the average daily pain score had been used, the authors clearly believed it might have.
Noting that the U.S. has three FDA approved drugs, Canada has two and Europe none the authors called for a global regulatory system to assess drug effectiveness in FM.
They did suggest that the results might have been different, though, if the trial's success had been measured by the average daily pain score instead of the average daily
worst 
pain score.  FM patients taking the highest dose of mirogabalin (30 mg/day) in their trials were very significantly ( (p = 0.0048) more likely to have experienced a 50% drop in pain than did the placebo group. Plus, that group also had reported significant (p = 0.0001) improvements in sleep interference, and a significantly (p < 0.02) greater percent of patients reported that their overall health status was 'much improved or better' or 'minimally improved or better' (on the Patient Global Impression of Change [PGIC] scale).
Whether or not that would have been enough for drug approval was unclear, and it should be noted that even though mirogabalin was touted as a safer, more effective form of Lyrica, withdrawal rates of about 25% – mostly because of the side-effects experienced – suggested that the drug was hardly without-side effects. Nor did the drug live up to its promise. Even under the different testing regimen, patients receiving a smaller benefit (30% drop in pain) did not beat the placebo.
Still, one set of patients did appear to very significantly benefit. It's sobering to think that a potentially helpful drug for FM is now off the market for good because of a regulatory change.
The authors pointed to differing regulatory regimens across countries – which has resulted in different drugs being approved or not approved for FM in different countries – and called for a "global harmonized approach" that takes into account industry, research and patient needs.
Video Blog
Some people thought that video blogs might make the blogs easier – so here is the first one – a 15 minute or so video explaining the blog. Please note that these are entirely unrehearsed and unscripted. They're basically one-shot takes with all that implies – lots of uhs, pauses, etc.
This is also the first one. The learning curve was steep – it took two days just to begin to learn how to do this –  and the audio doesn't quite match the video – a problem that probably occurred during the compression phase. (The video has to be compressed to reduce data usage before uploading.)
The video took, by the way, 15 minutes to make, 2 hours to compress and an hour and a half to upload to Youtube! That's kind of untenable. Suggestions on how to reduce that are welcome!
Conclusion
The mirogabalin saga is a cautionary tale of the twists and turns a drug can meet during the approval process – something we've seen in abundance lately.  Lacking the money to do animal and other testing, Pridgen had to reduce the dose in his phase II antiviral combination FM trial to get FDA approval to move forward. Tonix turned its back on TNX-102 drug until the drug worked in a higher dose for another condition – at which point Tonix reassessed and decided to move forward with a big FM trial. The Synergy ME/CFS trial failed, in part, because of very strong placebo effect. A subsequent open label trial in Gulf War Illness  was successful.  The Rituximab ME/CFS trial failed but some patients, long past the time a placebo effect might be expected to fade, did very well.
Not all is lost if a drug doesn't get approved for a condition. The lack of FDA approval does not mean a drug is not effective. The wrong end points may be included (mirogabalin) The wrong dose may have been used (Pridgen). The patients may not have been followed long enough (Valcyte Montoya ME/CFS trial).
Mirogabalin is not going to be approved for fibromyalgia and it has not been approved for any diseases in the U.S.. It is, however, approved for  neuropathic pain and postherpetic neuralgia in Japan in January 2019, and if it gets approved for either condition in the U.S. some FM patients may get access to it that way. A savvy ME/CFS expert will know to look behind the numbers and determine for themselves what might work.