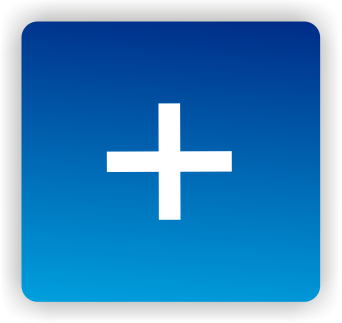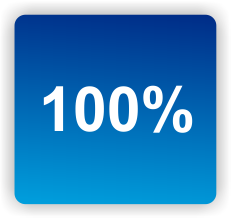 Numerous add-on effects from long COVID have been anticipated – insights into chronic fatigue syndrome (ME/CFS), new treatment possibilities, increased funding – but I don't know if anyone really thought this one would pan out. Ampligen (rintatolimod) is a unique drug in ME/CFS history: it's still the only drug that ever attempted to get FDA approval to treat ME/CFS. It popped up early in the ME/CFS saga, made a lot of waves – prompted the publication of two books including an at times hilarious fictionalized account of the trials, Patient 002, was even written about it – and then it faded.
Maybe it's because Ampligen has hovered in the shadows for decades now that it seemed unlikely that even long COVID could bring it out into the sunlight – but it has: AIM ImmunoTech (formerly Hemispherx BioPharma) announced that it has received FDA approval to launch a phase II clinical trial in long COVID to start in early 2023.
The Hemispherx Years
One wonders if any drug anywhere has had a more twisted history than Ampligen. AIM ImmunoTech has been trying to get FDA approval for Ampligen in ME/CFS for over 30 years. Its predecessor, Hemispherx Biopharma, was – under the tutelage of Dr. Stephen Carter – wracked by lawsuits for years. It was only after the control of the company was wrenched from Carter's hands that the lawsuits – except for the one that he filed – faded away.
It all began with a $30 million dollar infusion from DuPont in 1988. That was pretty big money back then ($107 million today), but trouble soon ensued, and in 1990 Dupont settled (what else) a lawsuit with Hemispherx and gave up all claims to the drug. Possibly hemorrhaging money after a major financier died, Hemispherx made a decision that came back to haunt them when it cut back a 48-week trial to 24 weeks and, according to one report, applied for fast-track limited drug approval at the FDA.
As the media spread accounts of a wonder drug that helped many patients, the FDA, citing toxicity concerns and calling the data before them 'incomplete and inadequate', nixed the fast-track status and told Hemispherx to stop making unproven claims. Hemispherx then turned its attention away from getting approval for the drug in the U.S. It would be almost 20 years before Hemispherx (HEM) would again seek approval for Ampligen.
There's no doubt that Hemispherx was always up against it. It's hard to envision a more difficult drug pathway than for a small drug company producing a drug for a controversial disease like ME/CFS.
Despite producing a drug that substantially helped some chronic fatigue syndrome (ME/CFS) patients though, Hemispherx gathered few friends. In the early 1990s, then President of the CFIDS Association of America (now the Solve ME Initiative), Kim Kenney (McCleary) said, "Ampligen is a good drug in the wrong hands". Daniel Hoth, then head of the National Institutes of Health's AIDS drug program, told the Wall Street Journal that "no professional drug company with any degree of professionalism would ever develop Ampligen the way it was developed by HEM."
Freedom from Fibro Summit Encore Weekend – Watch Any Presentation

Watch any of the 40-plus presentations from Dr. Murphree's Freedom from Fibro Summit for free this encore weekend. If exploring alternative health options is something for you – or if you just want to explore what's out there – Dr. Murphree's Summits provide a great overview of the possibilities this large field of medicine presents.
The Summit provides simple techniques to reduce pain and anxiety, provides updates on the latest research, diet options (one of which has helped me greatly), ways to boost energy, the latest on fibromyalgia research (my presentation), etc.
Click here to check out the encore weekend and here to see a prior blog on it. 
By 2009, Carter reported that all legal issues had been settled, leaving the company free to focus on the drug itself. After having missed the deadlines in 2005 and earlier in 2007, Hemispherx filed its 'New Drug Application' (NDA) with the FDA in October 2007. The FDA bounced back the application, with questions, in early 2008. Hemispherx replied and the FDA eventually passed the drug onto the final review.
The Fight for FDA Approval
Thirty years after Hemispherx's first failed attempt, the drug came up for approval again in 2012. This time, things were different. Citing what they called an 'incredible' response from the ME/CFS community (over 750 testimonials), the FDA rep said they got it…the ME/CFS community was in dire need of treatment options.
The FDA's public statement that they considered ME/CFS to be a serious and life-threatening condition seemed to be setting the community up for a win. It bears noting, though, that the basis for Ampligen's approval at the FDA rested on two studies, one of which was so old that it used the Holmes definition for ME/CFS.
The FDA committee, citing safety and efficacy concerns, voted Ampligen down. Surprisingly, two ME/CFS experts, Dr. Komaroff and Dr. Unger, who were expected to vote yes, voted no, while several members of the committee without ME/CFS experience voted for its approval.
The FDA could have given the drug restricted approval and closely monitored its safety and efficacy but instead required a large clinical trial that Hemispherx clearly didn't have the money to pay for. The ruling was believed to be a death blow for Ampligen and ME/CFS.
Upon losing the fight for FDA approval, Carter reportedly gave himself and other members of the company large bonuses.
Carter is Fired – AIM ImmunoTech Emerges
In 2016, just weeks after the Board had reduced his salary by fifty percent, Carter – the long-time CEO and Chief Science officer of Hemispherx Biopharma – was fired and removed from the Board of Directors. A strict anti-nepotism policy removed some of his relatives as well. Investors had just sued the company, asserting that it overstated its claims about the drug. It had and they won. Two months prior to his firing, Hemispherx announced Carter had been given more stock than IRS rules allow.
Ar the time of Carter's firing, Fierce Biotech called the company "a penny-stock firm with a penchant for hype", and noted that its stock has not nudged above a dollar since 2009.
The Equels Era
Thomas Equels was given a mandate to "strengthen internal controls, achieve enhanced governance, and create an environment for greater stockholder value." He was brought in, in other words, to institute a new era of efficiency and productivity in order to appeal to investors.
Since he took over, AIM ImmunoTech's and Ampligen's fortunes have decidedly changed. Ampligen's ability to affect the TLR3 receptors that play a role in viral control and cancer and reduce inflammation intrigued investors for years. Suddenly, the company that couldn't shoot straight began raking in funding. A 2019 $6.4 million Dept. of Defense funded an Ampligen study in brain-metastatic breast cancer was quickly followed by another $8.3 million grant to do the same.
The Gist
Ampligen, still the only drug to seek FDA approval to treat ME/CFS, has been hovering in the background for over 30 years. Originally produced to fight cancer, Ampligen is a dsRNA drug that has a unique ability to turn on the TLR3 pathway that boosts immune functioning without causing harmful side effects. 
One wonders if any drug anywhere has had such a twisted history.  A small company that had a predilection for shooting itself in the foot while seeking drug approval for a controversial disease was never an optimal situation. 
After the company cut its initial study short, made unproven claims, and got its hand slapped by FDA, it didn't seek FDA approval for another 20 years.  Wracked by lawsuits, the company was frequently ridiculed by investing websites where it was characterized as a "penny-stock firm with a penchant for hype".  
in 2013, with several ME/CFS experts unexpectedly voting against approval the company's application for FDA approval was turned down. Despite the FDA's acknowledgment that ME/CFS was a serious disease with many unmet needs, the FDA required that a large clinical trial to assess safety and efficacy be done – something that was clearly beyond the company's ability. 
In 2016, William Carter – the long-time CEO,  Chief Science Officer of Hemispherx Biopharma, and co-inventor of Ampligen- was fired and removed from the Board of Directors, and  a strict anti-nepotism policy was enforced.
The Thomas Equels era began. After Equels pledged to "strengthen internal controls, achieve enhanced governance, and create an environment for greater stockholder value" the company quickly began to turn around. 
Ampligen was approved to treat ME/CFS in Argentina in 2016, and from 2019 to 2022 tens of millions of dollars in funding to study Ampligen's effects in various cancers rolled in, and Equels won an award for entrepreneur of the year.  The company was also able to build a new "state of the art" facility. 
Under an FDA authorization, the drug had been licensed for use by Dr. Peterson and Dr. Lapp and the evidence of efficacy and safety continued to pile up. While the drug wasn't necessarily a game-changer it did appear to confer substantial benefits for many. 
The Simmaron Research Foundation in collaboration with Maureen Hanson and the CDC is currently conducting several Ampligen studies including one to assess the molecular ramifications of going off and then back on the drug, as well as a study to determine which patients benefit from it. 
AIM ImmunoTech announced in October that it had been approved to conduct as a 14-week, multicenter, randomized, placebo-controlled, phase II trial in long COVID, which, if successful, could lead to an emergency use authorization. The company did not state if funding was secured but said the trial was expected to begin in early 2023, and that trial results could be announced next year. 
The year 2020 saw Japan announce it would study
Ampligen in connection with COVID-19,
 a $14.5 million award from the National Cancer Institute to study Ampligen in
melanoma, colorectal and ovarian cancer,
a patent application to treat
coronavirus-induced ME/CFS
,
the first shipment of
Ampligen to Argentina to treat ME/CFS,
a report that intranasal Ampligen was able to reduce
coronavirus "infectious viral yields" by 90%
, a 50% increase in survival times in
late-stage pancreatic cancer,
and
orphan drug status for that illness.
Given all that, it was not surprising to see Thomas Equels receive an "Entrepreneur of the Year" award for his ability to turn around the company. The drug apparently had promise all along. As Kim McCleary had stated 20 years earlier, the company was the problem.
Things just got better in 2021. Following the approval of a 100-person Ampligen/ME/CFS trial run by Dr. Peterson and Dr. Lapp, the first long hauler with ME/CFS was given Ampligen in early 2021. A successful Phase I intranasal Ampligen safety study to treat respiratory viruses was concluded and a Phase II study began; an intranasal and IV patent to treat brain fog in long COVID was filed, and the late-stage pancreatic cancer study received positive results.
In 2022, AIM reported positive results from a colorectal cancer study and a Phase I metastatic triple-negative breast cancer study, moved to a new "state of the art" facility, reported early positive results from its pilot long-COVID study, and began a melanoma trial.
Long-COVID Trial
Just this week, AIM ImmunoTech announced it had received FDA approval to begin a Phase II two-arm, randomized, double-blind, placebo-controlled, multicenter study in long COVID that it expects will begin in early 2023. Solve M.E., which hosted a webinar on Ampligen, long COVID, and ME/CFS (see below) in June, reported:
In July, Equels said funding needed to be secured. In October, the company said it "expected" to enroll up to 80 patients in up to ten centers across the U.S. in a 14-week trial.
"Should the trial yield promising results, it would open the possibility for an accelerated development and approval process, including potentially an Emergency Use Authorization (EUA) from the FDA, as was the case for treatments of the acute phase of COVID-19. The results from this study may emerge as soon as next year."
Chronic Fatigue Syndrome (ME/CFS)
In a 2016 interview, Equels stated that Hemispherx BioPharma's number one goal was getting FDA approval for Ampligen for ME/CFS. Instead of an antagonistic relationship that had prevailed, Equels pledged that Hemispherx (now AIM ImmunoTech) would be there, "arms locked with FDA officials", to do what was necessary to move the drug forward.
A 2016 overview reported that:
"Taken together, the entire database provides a consistent picture of durable activity in this population of severely disabled subjects and the accumulation of over 90,000 doses. More than 1200 patients have been enrolled in various rintatolimod studies in which over 830 unique CFS/ME patients received active drug."
Over 200 patients have received the drug for over a year, with no evidence of serious side effects emerging, Dr. Peterson's data indicates that Ampligen has provided significant relief to many patients over many years. Besides increasing VO2 max, it's been able to increase natural killer cell activity – a common problem in ME/CFS.
Gunnar Gottschalk Ph.D. and Dr. Peterson of the Simmaron Research Foundation and Dr. Unger of the CDC are currently attempting a determine which ME/CFS patients benefit – an important need regarding drug development for ME/CFS. Simmaron and Dr. Maureen Hanson also took advantage of a lapse in the drug's availability to assess what happened molecularly to people who went out off the drug. Gottshalk reported in July at Solve ME's webinar that a paper would be published shortly.
With several million people with ME/CFS in the U.S., if the long-COVID trial is successful, it would be surprising if investors wouldn't turn to the disease the drug, almost forty years ago, was originally intended for – ME/CFS.
The last major Ampligen trial in ME/CFS began in 1998. Twenty-five years later, Ampligen with a renewed company behind it, appears to be getting another shot at, if not ME/CFS, its close cousin  – let's hope it makes good this time.