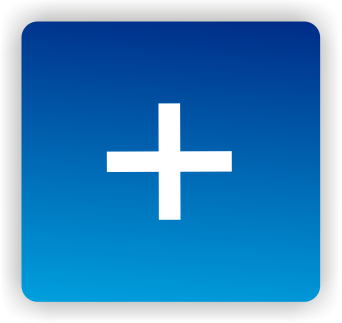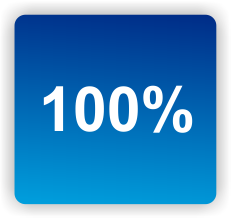 The most common inquiry Health Rising gets is how to find a doctor with ME/CFS/FM expertise.  Chronic fatigue syndrome (ME/CFS) has never had anything remotely approaching an adequate doctor base. With the Institute of Medicine report on ME/CFS finding that fewer than one-third of medical schools and less than half of medical textbooks provide any information on ME/CFS, it's not hard to understand why.
Even when doctors know about the disease, they often, in the IOM's words, "lack essential knowledge about how to diagnose and treat it".  With several longtime ME/CFS doctors retiring (Dr. Cheney, Dr. Lapp – thankfully replaced) or passing away (Dr. Lerner) recently, the need for younger practitioners to step up has never been greater.
It's very good news, then, when a new practitioner joins the fold. The fact that this new doctor understands ME/CFS in an extraordinarily intimate way – she has it – is an added bonus.
Theresa Dowell DNP
In 2003 Theresa Dowell was a physical therapist in Flagstaff, Arizona when a hormone shot unexpectedly propelled her into a severe case of ME/CFS.  Functioning, she estimated, at about 20% of normal, she went from helping people recover from injuries to not being able to do simple things for herself such as grocery shopping or seeing a doctor.
At some point, she bumped into somebody seeing Dr. Montoya at Stanford who was on Valcyte.  She convinced a local Flagstaff physician to get her some, and then saw Montoya herself. She ended up being a Valcyte responder – a late responder, as it took 8 months before her body began to respond – but when it did, her physical functioning improved. Her cognition, however, remained in the dumps.
A Valcyte Interlude
The results from Dr. Montoya's original 2006 Valcyte study were astonishing. Nine of 12 patients experienced a "near-resolution" of their symptoms. The results of the larger, more rigorous, 6-month follow-up study published in 2013 found only significantly different "trajectories" of improvement in cognition and mental fatigue – a huge change from the initial study.
An analysis indicating that patient improvements were increasing at the 6-month mark suggested that the second trial might have been too short. This wasn't entirely surprising; Dr. Lerner said that it often took a long time for the drug to work.
Freedom from Fibro Summit Encore Weekend – Watch Any Presentation

Watch any of the 40-plus presentations from Dr. Murphree's Freedom from Fibro Summit for free this encore weekend. If exploring alternative health options is something for you – or if you just want to explore what's out there – Dr. Murphree's Summits provide a great overview of the possibilities this large field of medicine presents.
The Summit provides simple techniques to reduce pain and anxiety, provides updates on the latest research, diet options (one of which has helped me greatly), ways to boost energy, the latest on fibromyalgia research (my presentation), etc.
Click here to check out the encore weekend and here to see a prior blog on it. 
The promise gave the ME/CFS community their first glimpse of the perils of relying on small clinical trials. After Valcyte,  Synergy and Rituximab follow-up trials failed after producing excellent results in the earlier trials.  So did two fibromyalgia drugs (Mirogabalin, TNX-102).  The Japanese company was so sure of Mirogabalin's success that it had 10,000 FM patients across the globe participate in its trial.
Equilibrant Works
A tissue biopsy at Dr. Montoya's that found evidence of HHV-6 and a coxsackie virus sent Theresa travelling down south to our enterovirus expert – Dr. John Chia. Equilibrant – a Chinese herbal product Dr. Chia created and which Theresa is still on – made a big difference. Her sore throat disappeared entirely and slowly, slowly she improved.
A Bold Promise
As she'd struggled through the really dark three or four years in the beginning of her illness, Theresa made a bold promise to herself and others who were sick.  If she ever got better, she was going to go back to school and learn how to treat people with these illnesses.
Medical school was out of the question – it was too tough – but a registered nurse practitioner (RNP) program was feasible. In Arizona, RNP's can open their own practice and prescribe drugs  – becoming one was her easiest and quickest shot at helping others.
Registered nurse practitioners, it turns out, can prescribe drugs in all 50 states. The latitude with which they can do so, however, is different in different states. In some states (California, Texas, Florida) RNP's must have an agreement with a collaborating doctor to prescribe medications. Other states (Vermont, New York) require a supervised probationary period. In Arizona and other states (Colorado, Wyoming, Oregon) once an RNP has made it through their training they can hang up their shingle and start practicing.
The 1 1/2 year RNP program was tough. Theresa couldn't do anything other than go to school and rest, but she made it through and then got accepted to Duke University where she received her Masters of Science in Nursing (MSN) and finished off a doctorate in the clinic-based Doctor of Nursing Practice (DNP). Since Theresa's focus is on family medicine, she can treat chronic diseases like chronic fatigue syndrome (ME/CFS).
Theresa encouraged other RNP's to open their own practices focused exclusively on treating FM and ME/CFS patients.
Eager to Learn
She started "shadowing" ME/CFS practitioners – observing them as they worked. After shadowing Dr. Montoya a few times, she turned to Dr. John Chia, whom she shadowed once a month over the next two years or so.  Beside saying how gracious Dr. Chia is, she remarked on how darn smart he is, on his amazing ability to retain information, and how fascinating it was to observe him.
Her first hope was to open a chronic fatigue syndrome clinic within a larger organization. That hope was dashed (after a year long stint in an infectious disease clinic in a hospital) when the infectious disease doctor decided to tell her he didn't believe in ME/CFS (!).  (Reminding him that she had it didn't change his mind.)
At that point, she decided to open her new practice but felt the need to learn more. A call to Lucinda Bateman, MD resulted in a week-long stint shadowing her and then follow-up stints every two to three months. She exclaimed at Dr. Bateman's generosity and, like Dr. Chia, her knowledge. Dr. Bateman, she said, "knows this disease inside out."
Theresa Dowell opened her "Four Peaks Health Care Associates" practice in fibromyalgia and chronic fatigue syndrome in Flagstaff in 2016 – not, it must be said, to much acclaim in the community. Confusion would be a better term, as local doctors and residents tried and failed to get their head around the idea of treating "fatigue".
The news spread that northern Arizona has an ME/CFS/FM expert, though, and she's become busier and busier and her waiting list is growing. As of June, her next new patient appointment was in October.
Her biggest advantage, she feels, is that she's also a patient. She knows what other patients are going through, what their symptoms mean. Plus she's created a network of ME/CFS experts she can go to for advice.
The local medical community has come around and she's getting referrals from local doctors. She also has a whole group of physical therapists who have bought into the disease.
That crazy idea she had lying in bed a decade ago has borne fruit.
Eager To Learn
It helps a great deal that Theresa Dowell is obviously eager to learn. The only reason I know of her is because I kept bumping into her at conferences.  My guess is that she's been at every U.S. conference over at least the past five years. She and Dr. Kaufman were the only ME/CFS practitioners to attend the 2018 Dysautonomia International Conference.  Last year, she and ten other doctors attended the Bateman Horne Center's two-day "Clinician Coalition".
Her next stop was Staci Stevens and Workwell Foundation to learn about cardiopulmonary exercise testing (CPET). After that she'll attend the Open Medicine Foundation's Stanford Symposium.
Treatments
None of her patients have been cured but improvements are common. She uses the Bateman model of looking at all the symptoms and then trying to address each one. She has more of a focus on supplements but will prescribe antivirals and other drugs when called for.  (She does not prescribe opioids.)
Glutathione
Glutathione is an intriguing compound Theresa's keeping a close eye on. Glutathione is the major antioxidant in the body. From Dr. Cheney to Rich Van Konynenburg, glutathione supplementation has a rich history in ME/CFS.
Dr. Shungu's findings of high lactate and low glutathione levels in the ventricles of the brains of ME/CFS patients suggest: a) high rates of oxidative stress are present in the brains of ME/CFS patients; and b) glutathione is being overwhelmed. At the 2016 IACFS/ME conference, Shungu reported that 4 weeks of NAC supplementation (1800 mgs/day) significantly increased glutathione levels, reduced lactate levels in ME/CFS patients' brains, and improved symptoms.
Theresa Dowell came to glutathione after learning about its possible effectiveness in Parkinson's disease and finding it was, to her great surprise, effective for herself. (Decreased brain GSH levels are amongst the abnormalities seen in Parkinson's).  She reported that Nancy Klimas finds that it provides about 90% of her patients about a 20% improvement in fatigue and cognition.  Most patients notice improvement in 6-8 weeks, but a three-month trial is called for.
Glutathione has to be provided intranasally, transdermally or via IV, but she believes IV dumps too much of it too quickly, causing adverse initial reactions. She prescribes compounded intranasal glutathione, 250 mg/ml, two sprays in each nostril three times per day.  (Dr. Klimas uses the Key Compounding Pharmacy in Seattle). Calling it her baby research project, she said she was tracking its effectiveness in her patients and will have results later this month.
When the target in question is the brain, sinuses or upper respiratory tract, intranasal glutathione may be more effective than other forms as that form of administration provides easier access to the brain. It was apparently first used in 2003 for multiple chemical sensitivity. Since then it's been tried in several central nervous system disorders.  One study found dramatically increased levels of brain glutathione shortly after administration. One review which found it to be safe, stated intranasal glutathione is:
"inexpensive (∼$50/month), can be self-administered, and may be a novel method of directly reaching target tissues of the respiratory tract and central nervous system."
As to her health, Dr. Dowell describes herself as "functional".  She's still on Equilibrant and feels like she's still improving. Her sleep, though, is still not refreshing.  (It would be nice, she said, to experience refreshing sleep (just once :)). She can do light exercise but anything that causes her to break a sweat puts her into a flare. She's a work in progress…
Any new additions to the ME/CFS/FM practitioner field you'd like Health Rising to highlight? Please let us know.
The 2018 Dysautonomia International Conference
The Nashville conference provided a gold mine of information, inspiring new insights and the below articles. (One more article on IVIG in ME/CFS/FM and POTS is coming up). The upside was a lot of learning; the downside was travel expenses which Health Rising has hardly begun to make up.  Conferences provide the latest research and treatment findings and important networking opportunities, but travel is very expensive for a small organization like Health Rising.  If you find conference reports helpful, please support Health Rising.