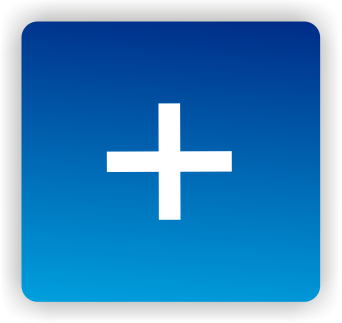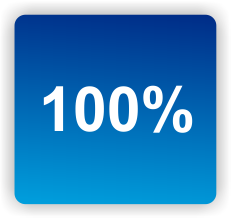 It's been a tough couple of years for drug trials in fibromyalgia (FM) and chronic fatigue syndrome (ME/CFS).  The rapid approval of three drugs (Lyrica, Cymbalta, Savella) in the late 2000's made FM seem like a good bet.
Four years ago the future looked bright.  A pharmaceutical source predicted four new drugs (a new Flexeril, a better formulation of Lyrica (mirogabalin), an NSRI (SNRI) called TD-9855, and a time-release formulation of Lyrica) would be approved for fibromyalgia by now. (They were only off by four.)
Meanwhile ME/CFS had Rituximab and the Synergy trial going for it.  All of the drugs bit the dust – some in spectacular fashion.
First came the TNX-102 failure and then the astounding collapse of mirogabalin.
Flexeril Reformulation Fails 
An updated form of Flexeril, TNX-102 looked like a sure bet.  The new sublingual format shot the drug straight into the body, allowing a significant reduction in the dose, and bypassing the problems that were relegating Flexeril to short-term use. Tonix – the drug's manufacturer – was so confident that it reportedly started its phase III FM trial before the phase II trial had even ended. Refreshing sleep and reduced pain seemed to be on their way for FM patients.
The phase III trial did show benefits but failed to meet its primary endpoint – reducing pain significantly in at least 30% of the people taking it. Tonix's stock price plunged by 70% on the news, wiping out $30 million in shareholder value. Its interest in FM apparently over, Tonix reported that it would try again with PTSD.
Daiichi's Doomed Effort
Hubris appeared to have struck again with Daiichi Sankyo. The Japanese pharmaceutical was so confident in its more supposedly more effective, safer and longer-lasting formulation of Lyrica that it embarked on a global series of trials involving over 3,600 patients in 300 centers.  Yen, dollars, Euros and who knows what other denominations were no doubt dancing in the Japanese pharmaceutical giant's head as it contemplated taking over Pfizer's $5 billion/year Lyrica market.
Instead the drug didn't meet its mark and Daiichi pulled back from fibromyalgia – but not from other pain conditions. (See below.)
Rituximab's Resounding Failure
Likewise, the Rituximab trial hopes in ME/CFS ended in spectacular fashion when the ME/CFS community learned to its dismay that substantially more patients benefited from the placebo than from the drug – which also had high rates of side effects to boot. (Then again, so did the placebo group – which shows that bad things are happening all the time to some people with ME/CFS.)
Synergy Sinks
Then Synergy ME/CFS trial (methylphenidate+supplements) failed in a different way: response rates were good, but the rates of placebo effectiveness were so high that the drug/supplement combo failed to produce significant results.
Brindcifovir Bombs
Just this year Brindcifovir – a new injectable version of Vistide – was supposed to be God's gift to people with herpes virus infections.  After the initial trial of transplant patients failed to reach its endpoint, the drug was thought to be wounded but not mortally stricken. This year, however, Chimerix, citing an inability to enroll enough patients for its latest trial (!), pulled the plug on Brincidofovir entirely and laid off 40% of its staff.
Phase III trials are clearly a tough gig! The news was not all gloomy, however. Like Lazarus rising from the dead…
TNX-102 is Back! Tonix's Sleep & Pain Drug to Begin Fibromyalgia Trials 
Ten days ago, Tonix announced that it wasn't done with fibromyalgia after all. Citing the success of its PTSD trials, a promising re-analysis of its fibromyalgia study data, and the strong support from the FDA, Tonix announced it was back in the fibromyalgia drug creation business. (Thanks to Daniel for the tip :))
TNX-102 had not failed completely in it's first phase III trial. It had shown benefits – particularly with sleep – but hadn't met its crucial primary pain endpoint.  Tonix reported there's an easy way to fix that problem – simply double the dose. That doubled dose worked just fine in its PTSD trials  – and relieved PTSD patients' pain to boot. Only minor side effects showed.
The company couldn't stop itself from gushing about how on board the FDA was with the drug moving forward.
"The FDA's acceptance of the well-established safety information of currently-marketed oral cyclobenzaprine products and their agreement that TNX-102 SL 5.6 mg long-term exposure data from our PTSD studies may support the fibromyalgia indication are very reassuring.

"We have extensive clinical experience and data collected over the past seven years with TNX-102 SL in fibromyalgia and PTSD studies. In addition to the synergy between these two development programs, we are very pleased with the FDA's clear guidance and support to help advance our lead product candidate, TNX-102 SL, in fibromyalgia and PTSD toward NDA approvals."
With its ability to potentially effect two major symptoms in FM – sleep and pain – TNX-102 certainly is an enticing drug. Tonix said it would be submitting plans for the next trial to the FDA soon.
Mirogabalin Making Headway as Well
Nor did Daiichi pour God knows how many yen into mirogabalin just to walk away. It's drug – called Tarlige  – has been approved for neuropathic pain in Japan, and clinical trials into neuropathic pain and post-herpetic neuralgia have been successfully completed. The drug will probably make its way to the U.S. at some point – not for FM – but perhaps for the neuropathic pain often found in FM.
Daiichi is also giving Heptares Therapeutics $12 million to discover and develop small-molecule drug candidates that target G protein-coupled receptors (GPCR) for pain. These appear to be the same receptors involved in the new migraine drugs that are hitting the market.
Synergy Not Necessarily Sunk
Synergy is not necessarily sunk either. A re-analysis of the data suggested that the drug may have work better than believed  – particularly in the worst off patients. Whether money can be found to mount another trial is another question.
Pridgen's Drug Combo Reportedly Still Moving Forward
Pridgen has apparently failed thus far to convince funders to back the phase III trials needed to push his antiviral drug combo forward. When last heard from, though, Pridgen is moving forward with another phase II trial planned.
Conclusion
Despite the failures of the past couple of years the good news is that the drug that people with fibromyalgia probably most would have wanted to succeed – TNX-102 or Tomnya – which Tonix reports can help with both sleep and pain is back into clinical trials. Plus, after several strong trials, mirogabalin will probably show up on these shores at some point as well.
Next check out a long list of future drug possibilities and a look at the clinical trials underway (or soon to be underway) for ME/CFS/FM/POTS and other fatigue and pain disorders.