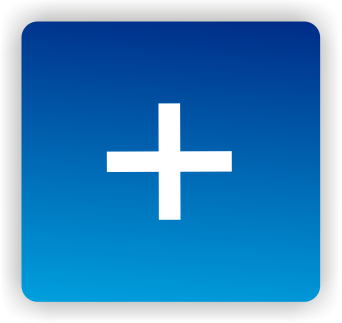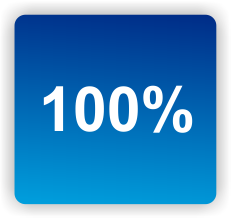 If Tonix doesn't get FDA approval for their new fibromyalgia (FM) drug, it won't be for lack of trying. The small drug manufacturer's flagship product, TNX-102 SL, has had more ups and downs than a rollercoaster. It's been pretty much given up for dead twice but is now headed for its penultimate trial in FM – a 470-person, 31-site, randomized, parallel-group, double-blind, placebo-controlled, 14-week Phase III trial – which, if you're living in the States – is probably coming to a city near you.
It's sink or swim time. From its early Phase I to its present Phase III trials, TNX-102 SL has been in almost continuous trials in FM, with the Clinicaltrials.gov website listing no less than 8 trials since 2016. Drug trial costs vary widely, but with median Phase III drug trials clocking in at about $20 million, it's clear that Tonix has pumped a lot of cash into this effort. There's a good reason for that, though.
Lucrative Fibromyalgia Market Beckons
A lucrative fibromyalgia market beckons. The drug industry must have been salivating at the mouth when it saw three central nervous system-acting drugs approved by the FDA for fibromyalgia in just three years in the late 2000s.
The excitement fibromyalgia patients felt at finally getting an answer to their pain quickly faded, though, as it became clear that, while the drugs did help some, they didn't help most and could come with a basketful of side effects. A 2020 review, "Current and Emerging Pharmacotherapy for Fibromyalgia", stated:
"it must be acknowledged that pharmacological treatment has been met, in general, with rather modest rates of success in this area."
That was polite researcher-speak for "it's amazing how ineffective these drugs are". A couple of paragraphs later, they changed that "modest" to strikingly modest.
"The strikingly modest progress in this field, as manifested by the surprisingly low compliance of patients,"
Strikingly modest then devolved into "only a minority of patients" can stand them.
"Real-life data published over recent years [3], together with the clinical experience of physicians dealing with this group of patients, all indicate that only a minority of fibromyalgia patients continue taking medications for more than a short period of time due to either lack of efficacy, side effects, or both."
Why the drugs so under-delivered in the doctors' office and why future efforts at developing drugs for FM have failed so far is unclear. The Emerging Pharmacotherapy review article cited above believes that FM (and other pain disorders) are simply very complex, difficult-to-treat disorders.
Health Rising's Quickie Summer Donation Drive is On!
Keeping up with the latest research. Exploring new treatment possibilities. Learning how others have recovered. That's what Health Rising is about.
If you're jazzed by any of these please, if you're able, support Health Rising in a way that works for you.
Small donations, large donations – they all add up. Health Rising is almost entirely community supported. Find out more here.
Whatever the reason, with the FM drug market in the U.S. in the billions, there appears to be plenty of room for an effective, or even moderately effective, drug that doesn't produce significant side effects to sweep the market.
Up and Down History
The company may be simply glad to get TNX-102 SL decided one way or another. Excited to potentially add a sleep and pain improving drug to the lucrative FM drug market, Tonix started TNX-102's phase III trial in FM before its phase II trial had ended.
Rally Trial Fades
That trial didn't make its endpoints (wiping out $70 million in stock valuations), but then after the drug worked in PTSD at a higher dose, the company re-evaluated its data and began two larger phase III drug trials (RELIEF, RALLY) only to suspend the RALLY mid-trial in July of last year after an interim analysis suggested that it would make not make its primary endpoints. The drug appeared to be dead in the water.
The RALLY trial had started, though, in July 2020 as the coronavirus pandemic was in full swing. Not knowing whether the pandemic had affected the results, the company ceased enrollment but continued assessing the patients already in the trial.
Relief in Store
Meanwhile, the company had been engaged in an equally large RELIEF phase III trial it had started the year before. In December of last year, the company reported that the RELIEF drug trial succeeded; i.e. it had met its primary endpoint (reducing daily pain) and showed "activity" with regard to improved sleep, reduced fatigue, and functionality.
Decision Time
Now Tonix had two very big and almost contemporaneous drug trials – one that started during the pandemic, and which failed – and one that started before the pandemic, which succeeded.
Complete analyses of both trials indicated that 79% more people taking the drug dropped out of the study because of adverse events than in the RELIEF trial. Even more remarkably, 77% more people who were taking the placebo dropped out as well.
That might not have affected the trial outcome if not for the fact that the FDA requires an analytic method used called 'multiple imputation' (MI) to assess results. A look at the results shows that using the multiple imputation method changed the results dramatically. The p-value denotes the number of times the result could have been expected to occur by chance. Generally a p< .05 value, or a 5% probability that the result could have occurred due to chance, is required for a finding to be assessed as "significant". Everything which doesn't meet that criteria is discarded.
Using the imputation method (MMRM+MI*) rendered every test result except for one insignificant, while using a different method rendered every test result except for one significant with the sleep improvements, in particular, clearly being very consistently seen across the patient group. One analytic method indicated the drug was a failure, while the other indicated it was a screaming success.
A similar analysis that was done on the RELIEF (pre-pandemic) study found that both methods agreed – the trial was a success. For some reason, the multiple imputation method heavily downgraded the effectiveness of the drug even if both arms of the trial (placebo and drug) experienced high dropout rates; i.e. this method is uniquely vulnerable to miscalculate the results when something like a pandemic comes along.
Decisive Trial Beginning
Tonix recognized its trial results were actually quite good and has pressed forward with its next, and surely last, and aptly named RESILIENT phase III trial for TNX-102 SL. The trial was posted to the clinicaltrials.gov website yesterday and the locations have been identified but aren't yet recruiting.
The Biggest Fail
This isn't the first time that trials have potentially faltered because of methodological issues. The biggest fibromyalgia clinical trial in history may have failed because of them. The company, Daiichi Sankyo, was so confident in its Lyrica upgrade, Mirogabalin, that it skipped the phase II trial and went straight to 3,600 person phase III trials. Instead of staggering its phase III trials as Tonix did – giving it room to adjust them if necessary – Daiichi conducted them simultaneously.
Daiichi researchers claimed, though, that the FDA decision to require using the worst daily pain score – which they proposed was subject to catastrophic assessments – instead of the average daily pain score, basically cost Daiichi its shot at getting its upgrade to Lyrica to drug approved. Under one method, the drug did reasonably well; under the other, it bombed.
Boom Year for Fibromyalgia Drugs?
With three drugs approved in three years, the late 2000s were a heyday for getting drugs approved for FM. The next couple of years might top that if a couple of more effective drugs get approved.
With its solid results, Tonix looks well-placed to add a 4th drug to the list. Its TNX-102 SL drug is notable for its ability to improve both sleep and pain.
That's not all, though. A bevy of other big fibromyalgia trials are underway. Skip Pridgen's Phase III antiviral drug trial, a large ketamine trial in Europe, a neuroplasticity drug NYX-2925 that could also help with sleep and pain, and a large anti-CGRP (anti-migraine) drug trial are all underway in FM this year, and some were projected to be completed soon.
Notably, instead of the overt emphasis on the neurotransmitters in the first batch of FM drugs, several of these drugs attempt to get at FM in a novel ways indicating that the FM field is evolving and broadening.